Chapter 6
Mission 2
Knights of Camelot!
✔ Parler en continu : je prends la parole pour raconter, décrire, expliquer.
Workbook p. 87
(1975) is a parody made by the British comedy group Monty Python. It makes fun of Arthur and his knights and influenced the French comedians of the TV series Kaamelott. Who were King Arthur's companions in Camelot?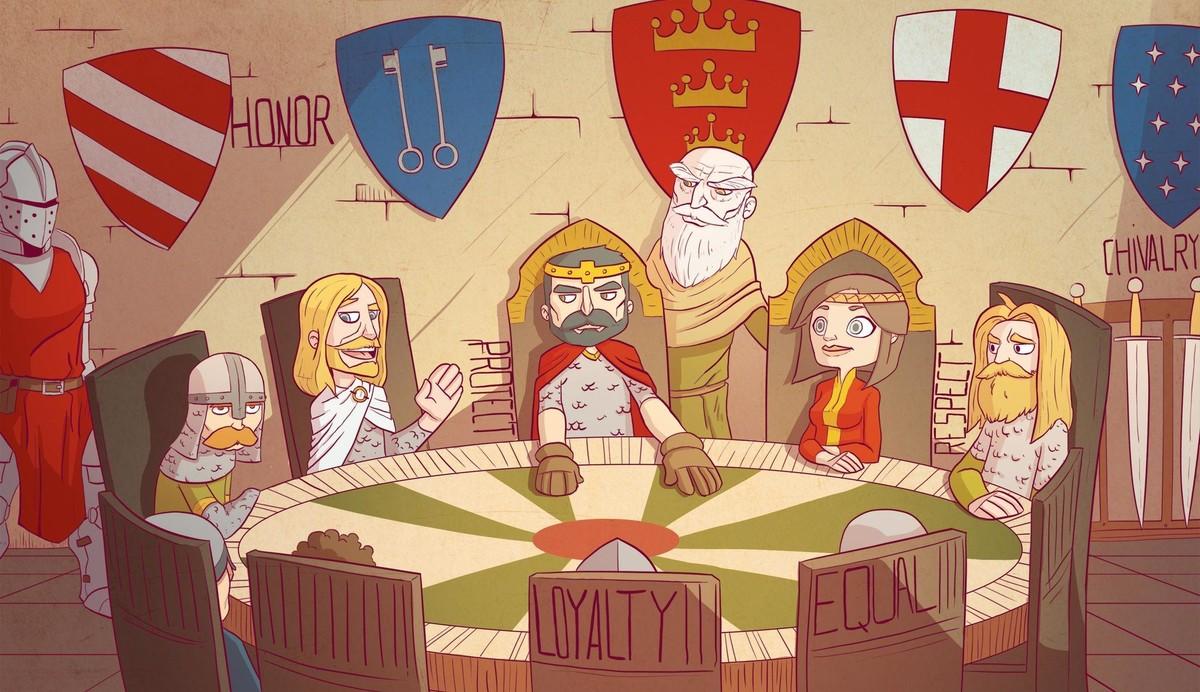 Le zoom est accessible dans la version Premium.
1. 
Group work
The team who finds the most details about the picture after 4 minutes wins!
2. 
everything you've learnt about the knights of the Round Table.
3. 
Read about a knight's adventures then team up to share information.
4. 
Bonus question
Find the five hidden words in the picture.
A Knight's Tale, directed by Brian Helgeland, 2001.
1. 
Listen and pick out the words that have to do with being a knight (objects, action verbs…).
2. 
a timeline of this knight's adventures.
3. 
Show and tell! Choose a picture and use it to tell your classmates about the role of knights in medieval society.
Enregistreur audio
3

You're a knight, prepare to fight!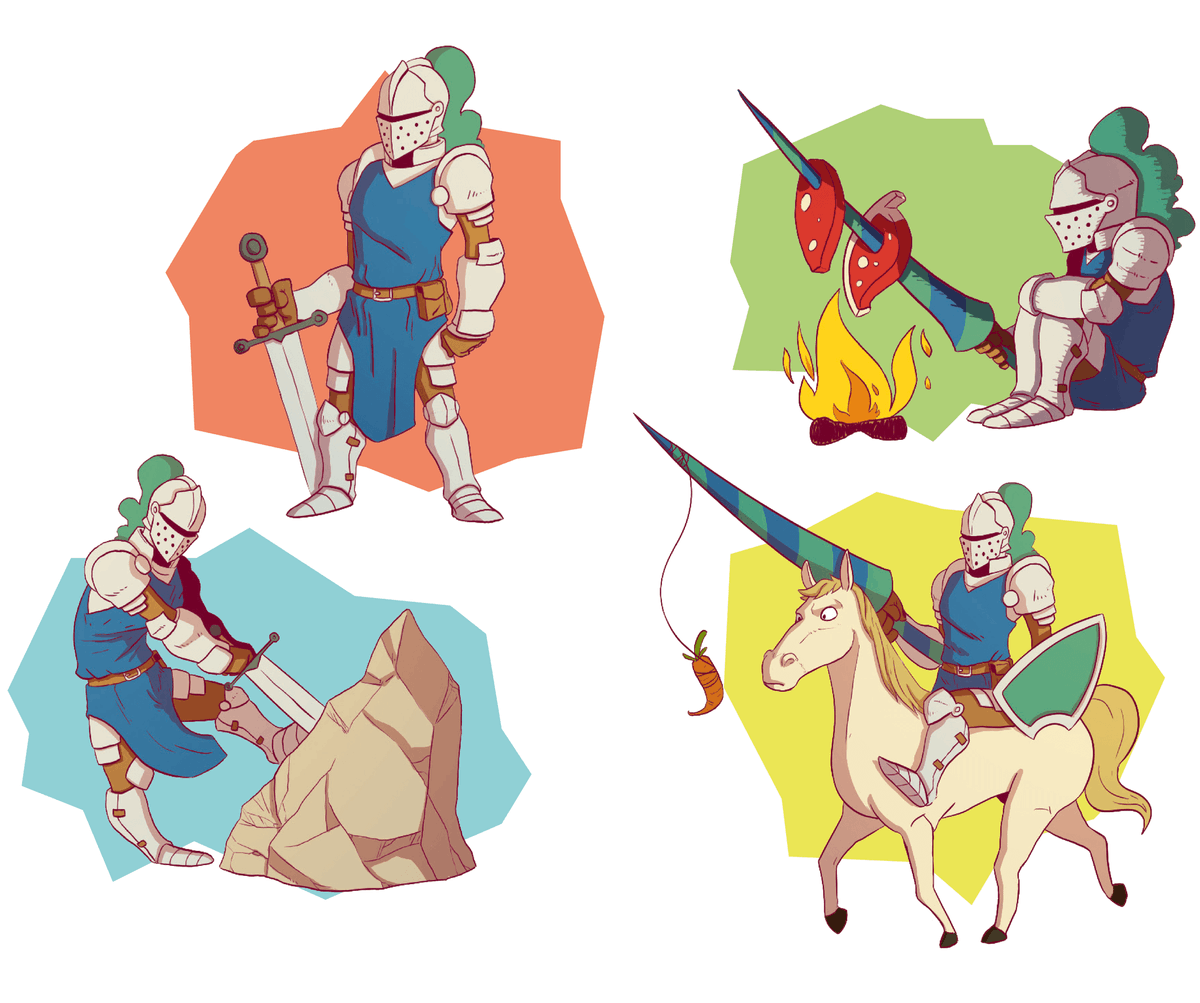 Le zoom est accessible dans la version Premium.
1. 
Describe the pictures and compare the knights using comparative adjectives and expressions.
2. 
What were the qualities of a "good" knight? Use HAD to.
3. 
You are an old knight. You are talking about the good old days. What kind of knight were you?
Pronounce "ght"
kni
ght
- si
ght
- bri
ght
- fri
ght
- ni
ght
- li
ght
The helmet of this fri
ght
ening kni
ght
shines so bri
ght
at ni
ght
.
Had to
Observe:
A knight had to be brave and chivalrous. A knight didn't have to prepare his armour.
Think:
Spot the two verbs. What's the meaning of
had to
?
Practise:
List 3 obligations that applied to knights.
You're a knight and you've been invited to the Round Table to share your adventures! Use .
A1
I can introduce myself as an imaginary knight.
A1+
I can share my adventures in the past.
A2
I can use complex sentences with link words.
Une erreur sur la page ? Une idée à proposer ?
Nos manuels sont collaboratifs, n'hésitez pas à nous en faire part.