Parler en continu : je prends la parole pour raconter, décrire, expliquer.
The Holy Grail
(1975) is a parody made by the British comedy group Monty Python. It makes fun of Arthur and his knights and influenced the French comedians of the TV series
Kaamelott
. Who were King Arthur's companions in Camelot?
Exercice 1 : The Round Table
The team who finds the most details about the
picture
after 4 minutes wins!
Use
Mindmap
. Recap everything you've learnt about the knights of the Round Table.
Read about a knight's adventures then team up to share information.
Find the five hidden words in the picture.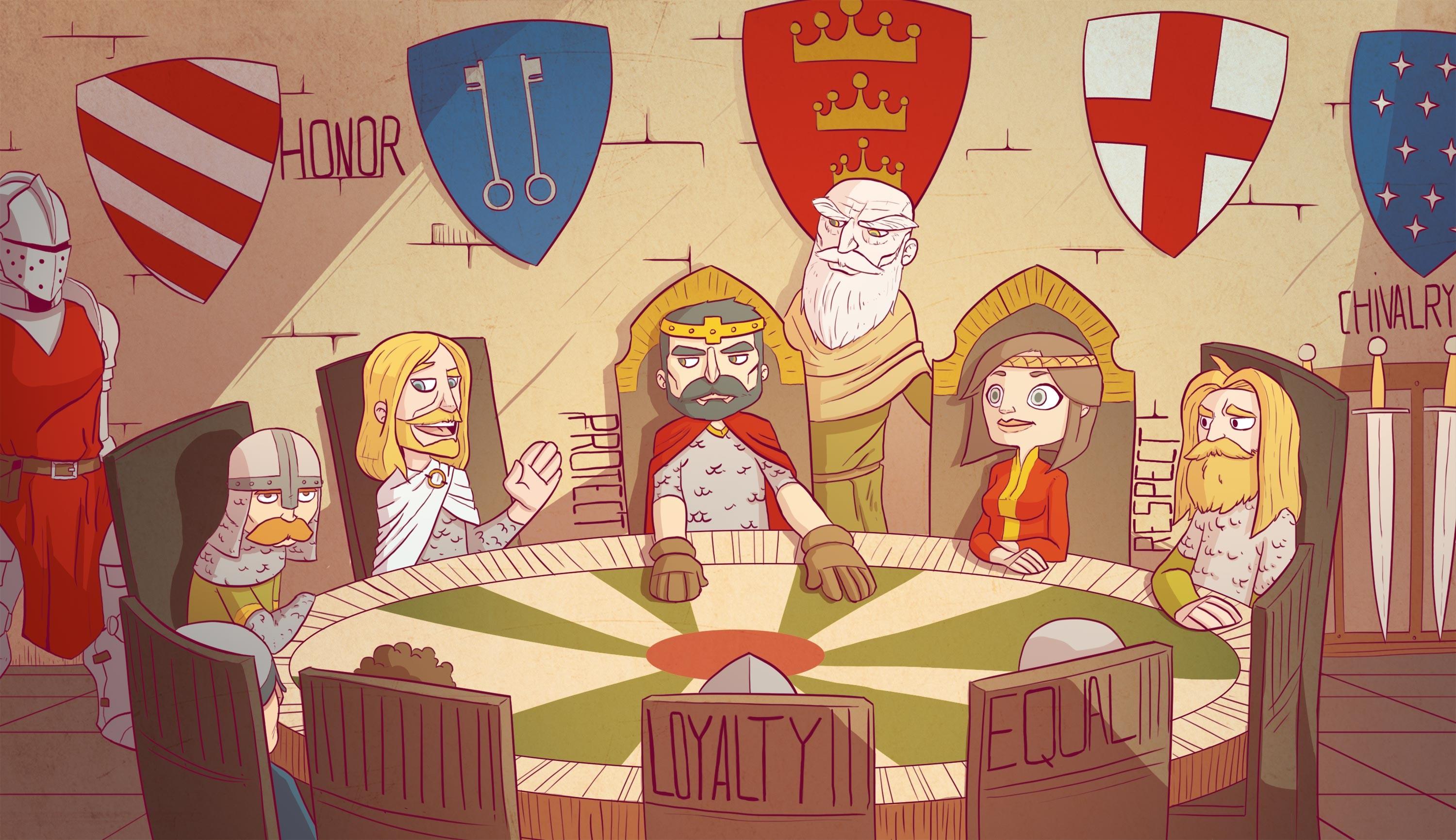 Exercice 2 : I'm a knight!
Listen
and pick out the words that have to do with being a knight (objects, action verbs…).
Create a timeline of this knight's adventures. You can use
Prezi
.
Show and tell! Choose a picture and use it to tell your classmates about the role of knights in medieval society.
Enregistreur audio
Exercice 3 : You're a knight, prepare to fight!
Describe the
pictures
and compare the knights using comparative adjectives and expressions.
What were the qualities of a "good" knight? Use HAD to.
You are an old knight. You are talking about the good old days. What kind of knight were you?
Enregistreur audio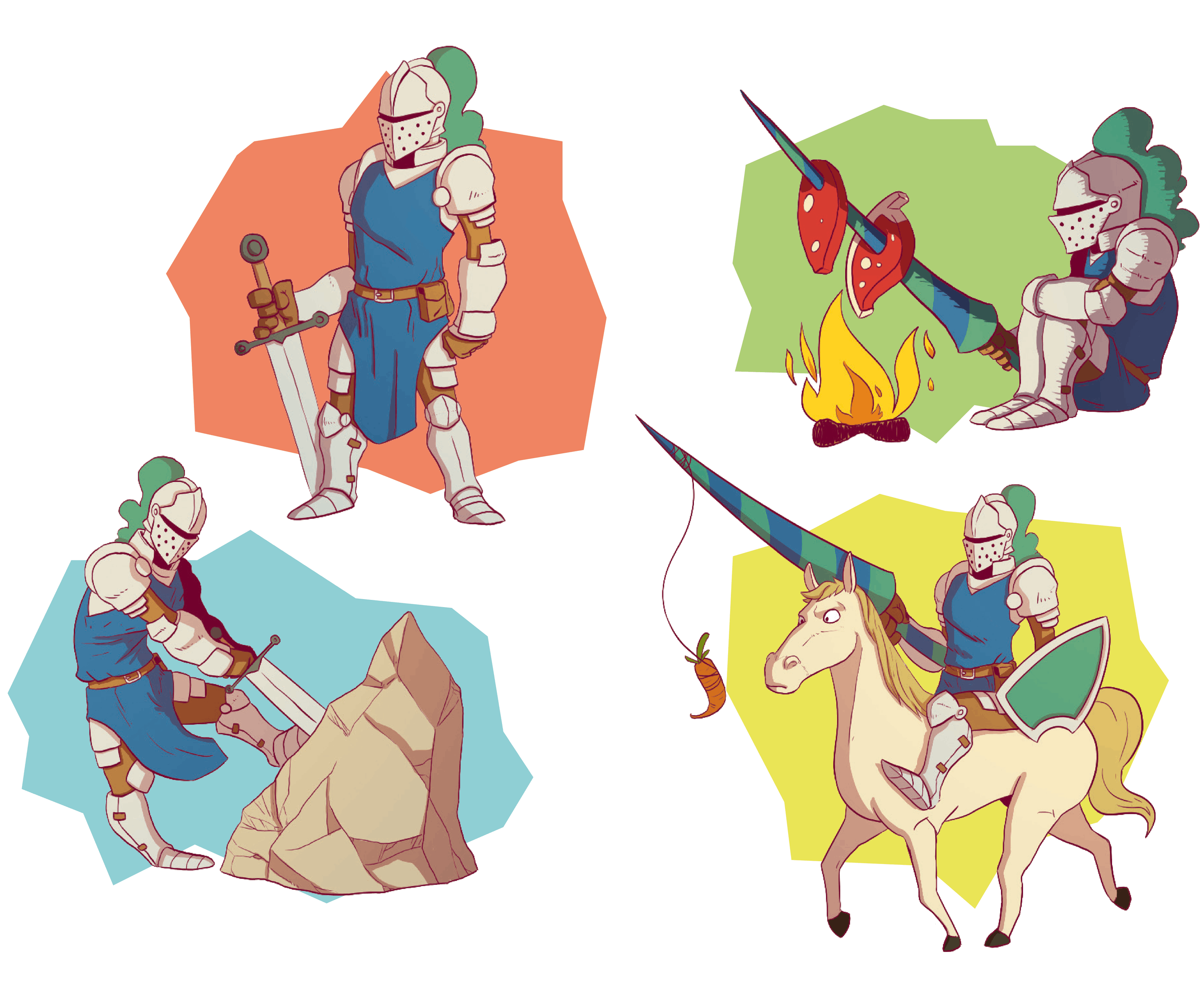 Pronounce "ght"
kni
ght
- si
ght
- bri
ght
- fri
ght
- ni
ght
- li
ght
The helmet of this fri
ght
ening kni
ght
shines so bri
ght
at ni
ght
.
Had to
Observe: A knight had to be brave and chivalrous. A knight didn't have to prepare his armour.

Think: Spot the two verbs. What's the meaning of had to?

Practise: List 3 obligations that applied to knights.


I am Sir Pendragon, I fought…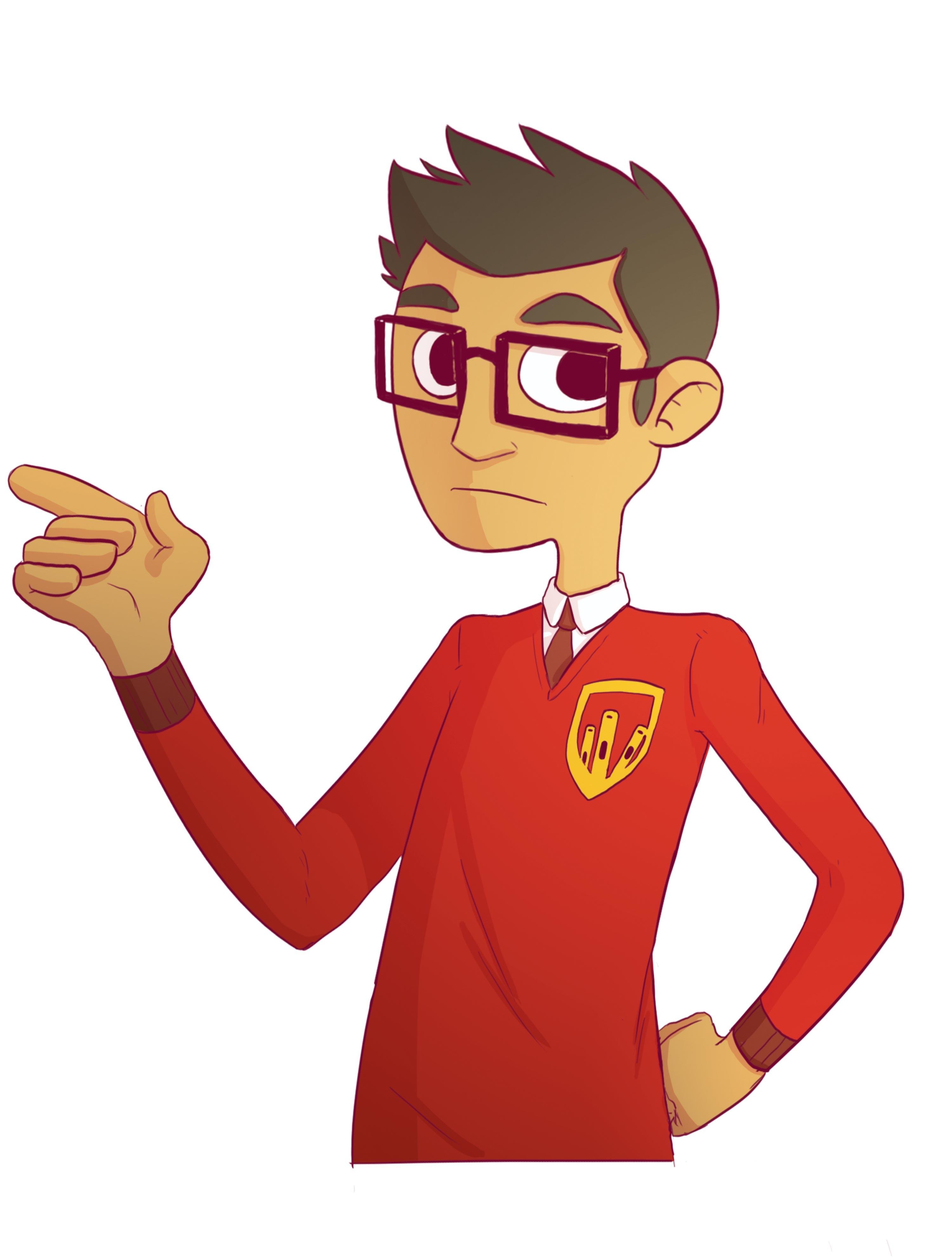 You're a knight and you've been invited to the Round Table to share your adventures! Use
UtellStory
.
A1+ I can introduce myself as an imaginary knight.
A2 I can share my adventures in the past.
A2+ I can use complex sentences with link words.