Chapter 4
Mission 2
Discuss your bucket lists
✔ Écrire et réagir à l'écrit : j'écris pour communiquer.
Workbook p. 63
Around the world, charities help sick children make their dreams come true. In the UK, an association organised a One Direction concert for 53 severely ill children. What's your most cherished dream?
1

An outdoor childhood bucket list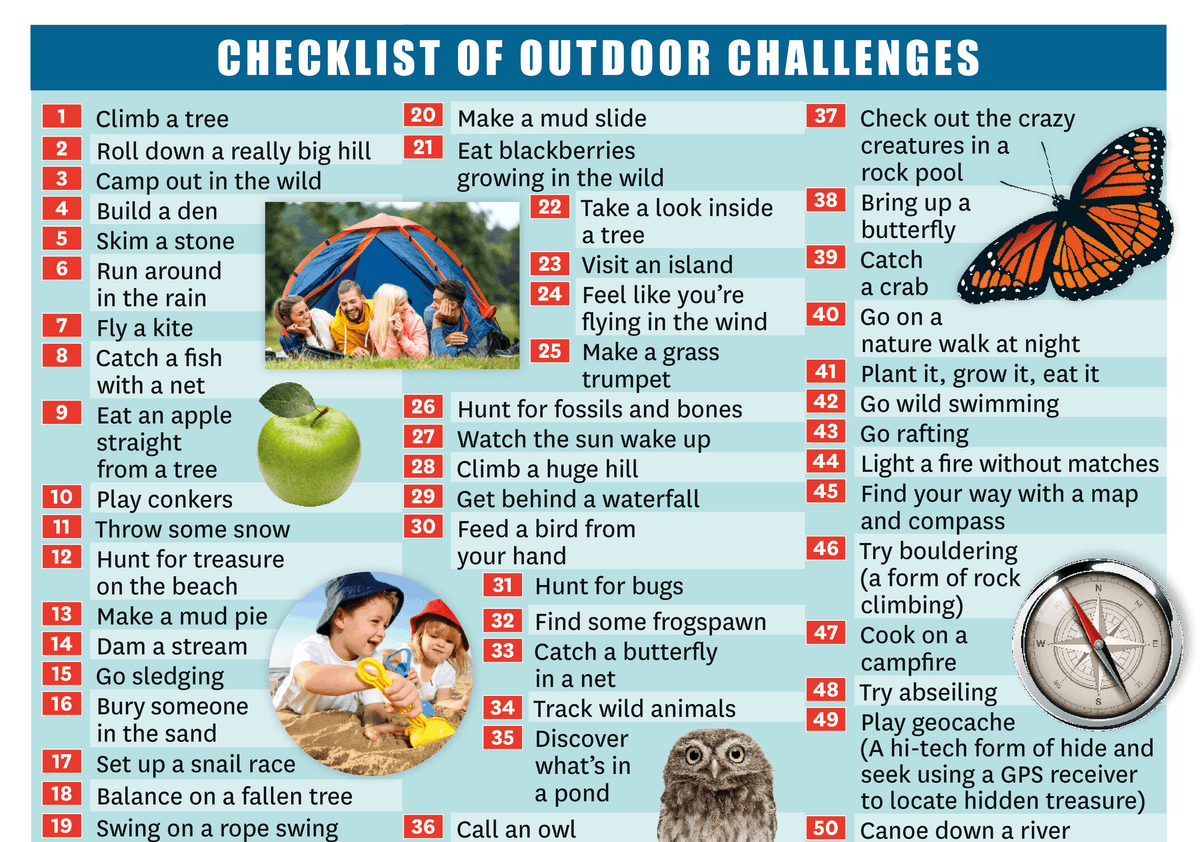 Le zoom est accessible dans la version Premium.
Crédits : wavebreakmedia/Shutterstock, Leighton Photography&Imaging/Shutterstock, Maks Narodenko/Shutterstock, Daxiao Productions/Shutterstock, Eric Isselee/Shutterstock, cobalt88/Shutterstock
From
50 things to do before you're 11¾
, National Trust, 2012.
1. 
Read the National Trust list. How many of these outdoor activities can you already tick off your list? Which ones do you still wish to do?
2. 
Group work
Debate. Why is playing outside a good thing?
3. 
an indoor bucket list with 10 activities.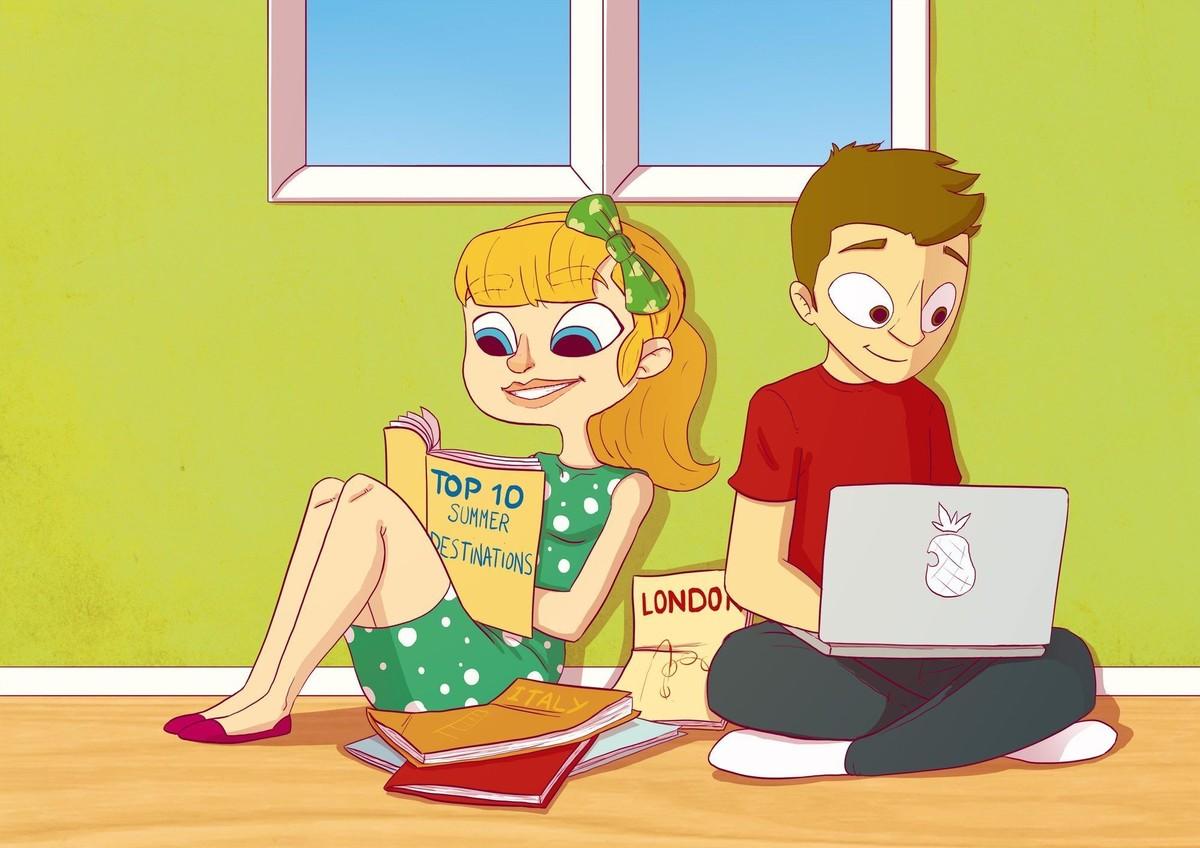 Le zoom est accessible dans la version Premium.
1. 
Describe the illustration. Imagine the topic of the characters' conversation.
2. 
Listen and write down the names of the countries you hear.
3. 
Listen again and concentrate on their preferences.
4. 
Create your own travel bucket list of 10 places to visit.
From: nicolas.grimmer@collegedechamonix.fr
To: liam.saunders@hillingdonsecondaryschool.org.uk
Subject: Re: Bucket list for our winter school exchange

Hi Liam,

Thanks for your email. It's great to have a British pen friend!
I can't wait to see you this winter for our school exchange. My family is pretty cool and we'll have a great time in the Alps.

It's a great idea to have a bucket list of the things we want to do so that we don't miss out. First, I agree, let's eat as much French food as possible. French food is wicked! We have loads of cheese here, and our hot chocolate is to die - for... However, unlike you, I'd prefer to go snowshoeing than snowboarding - too dangerous, sorry! FYI, I am not the sporty type… and I hate wearing ski boots. BTW, have you got your own winter kit? I think we can keep ice-skating and dog sledding on the list. However, I'd prefer not to go ice-fishing, in case the ice breaks! I am sorry mate if you'd prefer to do more adventurous activities, but there will be loads to do. I'd like to build an igloo and a gigantic snowman. We could also have snowball fights with my siblings! I'm really looking forward to meeting you in person!

See you, Nicolas
1. 
Identify the document. Find out who's writing about what.
2. 
Read the email. Concentrate on what Nicolas suggests.
3. 
Liam's bucket list.
4. 
Is it a formal email or an informal email? Why?
A silent letter!
Would you like to go abroad this summer? I wouldn't like to stay here this summer.
How much wood would a woodchuck chuck if a woodchuck could chuck wood?
Wishes and future plans
Observe:
I'd like to go to New York. I will go to New York!
Think:
Contrast
would like ('d like)
with
will
.
Practise:
Discuss your winter bucket list and plans.
Use . Write Liam's answer to Nicolas in an informal email.
A1
I can say what I prefer.
A1+
I can also ask and answer questions.
A2
I can express concession and agreement.
Une erreur sur la page ? Une idée à proposer ?
Nos manuels sont collaboratifs, n'hésitez pas à nous en faire part.