Culture : je prends conscience des différences culturelles.
Parler en continu : je prends la parole pour donner mon opinion.
88% of Americans eat turkey on Thanksgiving. 46 million turkeys are eaten each Thanksgiving, 22 million on Christmas (10 million in the UK and 2.5 million in France) and 19 million turkeys on Easter. What about you? Will you eat turkey next Christmas?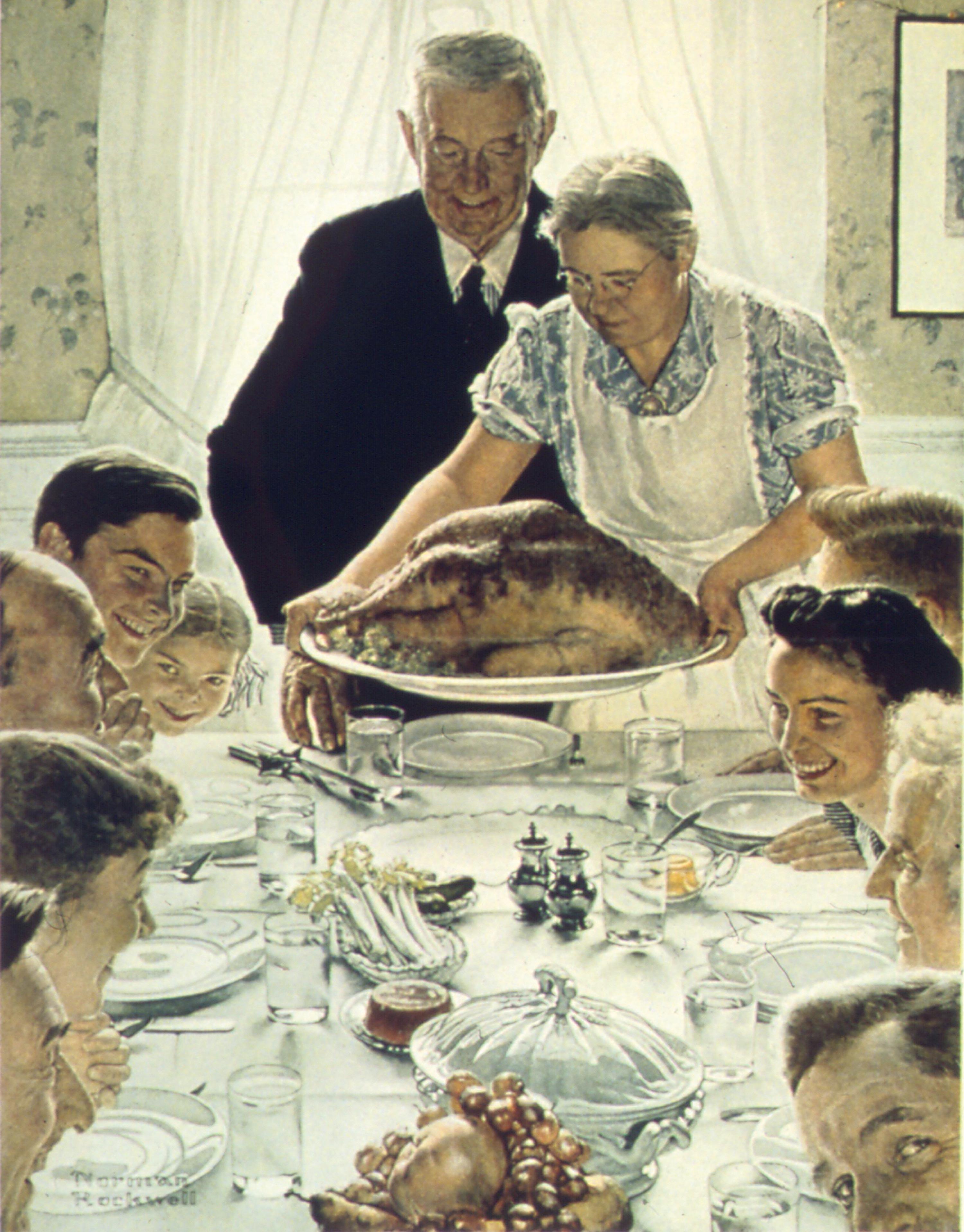 Listen
Describe the
painting
. Identify the time, place and feelings.
For Elijah, what does a typical Thanksgiving consist in?
Listen
and find out.
Choose a parody of Rockwell's painting
and present it to the class. Justify your choice.
Solve these Thanksgiving anagram.
1) me no verb / knight saving / true flag
2) mink pup / nearer cribs / teapot so sweet
3) grim lips / let's rest / leafy worm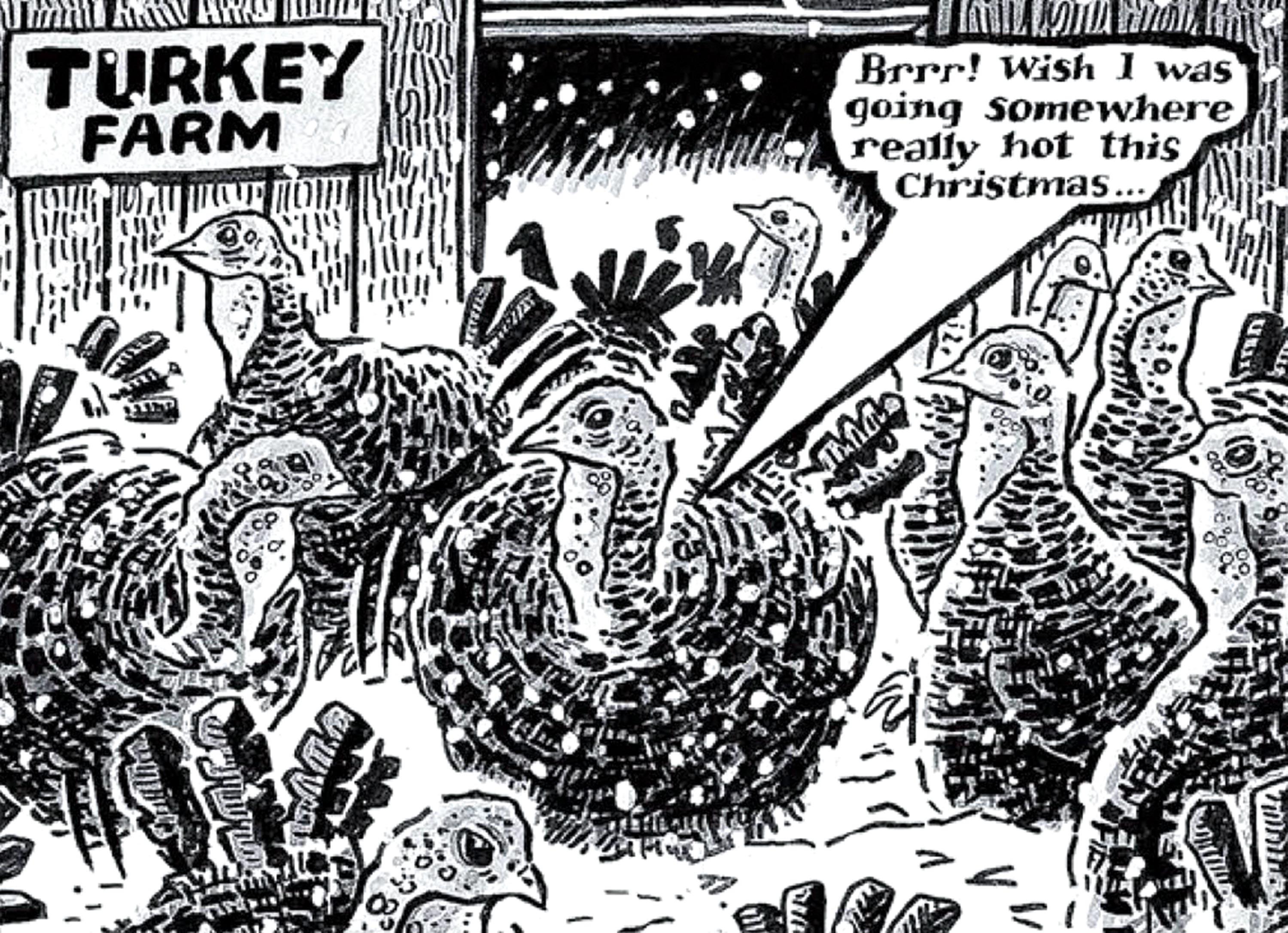 Be nice to yu turkeys dis christmas
Cos turkeys jus wanna hav fun
Turkeys are cool, an turkeys are wicked
An every turkey has a Mum.
Be nice to yu turkeys dis christmas,
Don't eat it, keep it alive,
It could be yu mate an not on yu plate
Say, Yo! Turkey I'm on your side.
I got lots of friends who are turkeys
An all of dem fear christmas time,
Dey say 'Benj man, eh, I wanna enjoy it,
But dose humans destroyed it
An humans are out of dere mind,
Yeah, I got lots of friends who are turkeys
Dey all hav a right to a life,
Not to be caged up an genetically made up
By any farmer an his wife.
Benjamin Zephaniah, Talking Turkeys, Puffin Books, 1995
Talk
Guess what cause Benjamin Zephaniah is trying to defend in
this poem
? How? Pick out one or two lines in every stanza to justify your answer.
Listen to the poet
. Then learn and slam the poem in groups of 5.
Rewrite a stanza in standard English. Which version do you prefer?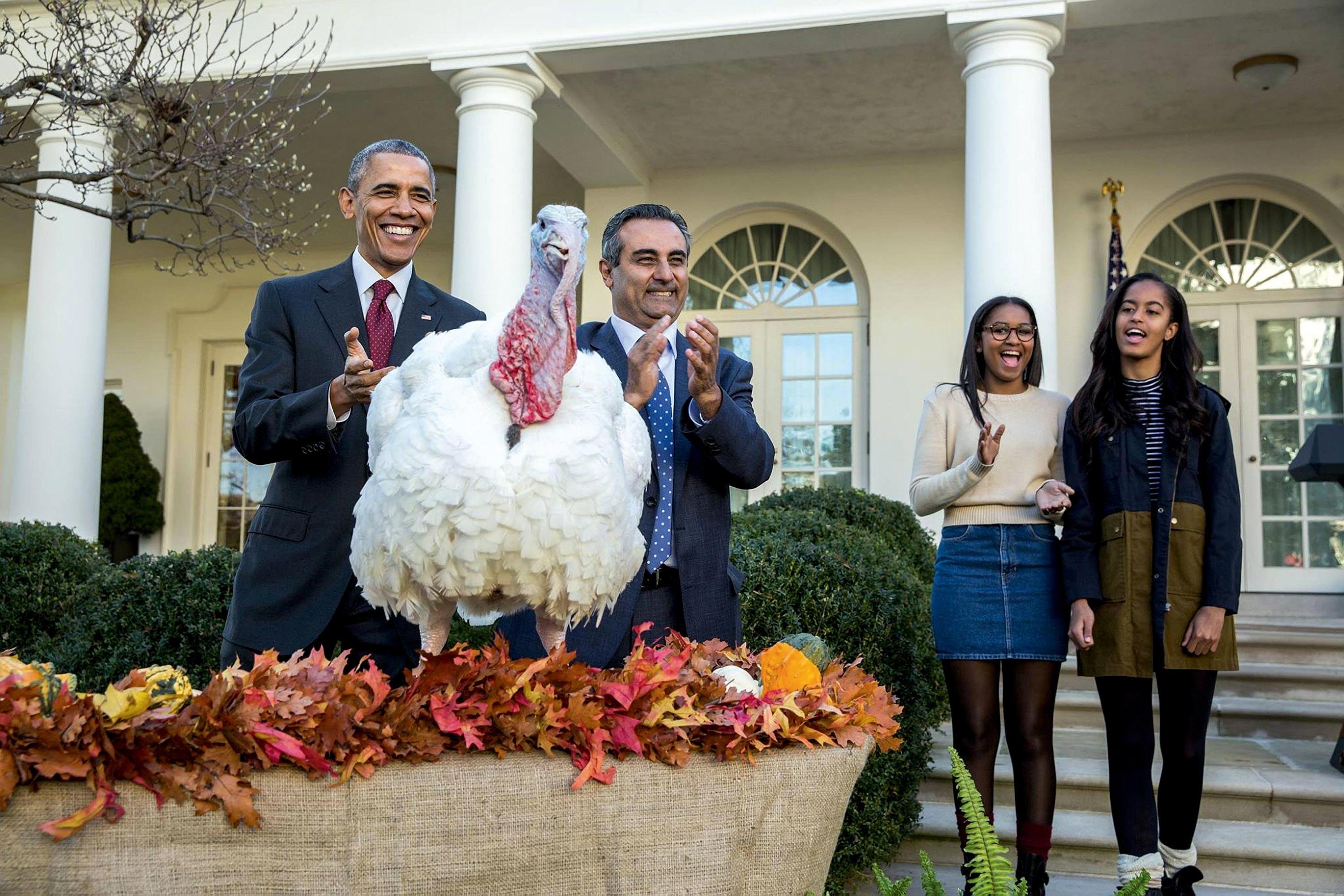 TURKEYS UNITED (a song)
We gather together
As birds of a feather
Oh Turkeys United we stand!
If you would be thinner
Skip Thanksgiving dinner
We turkeys think that would be grand!
Why don't you try it?
Go on a diet!
Chew on some succulent carrots or peas!
Why don't you try it?
Go on a diet!
Order a pizza with sausage and cheese!
Turkeys United!
No people invited!
Turkeys United!
No people please!
React
First,
watch a video
of B. Obama pardoning a turkey.
Observe: what is going on? What has just happened?
Reorder the President's speech. Give your opinion about this ceremony.
Sing the "Turkeys United" song with your classmates.
Enregistreur audio
Write a letter to the President of the USA to ask for his pardon.
Use these words to defend a turkey.
sick - skinny - tasteless - bad
I'm note fat enough!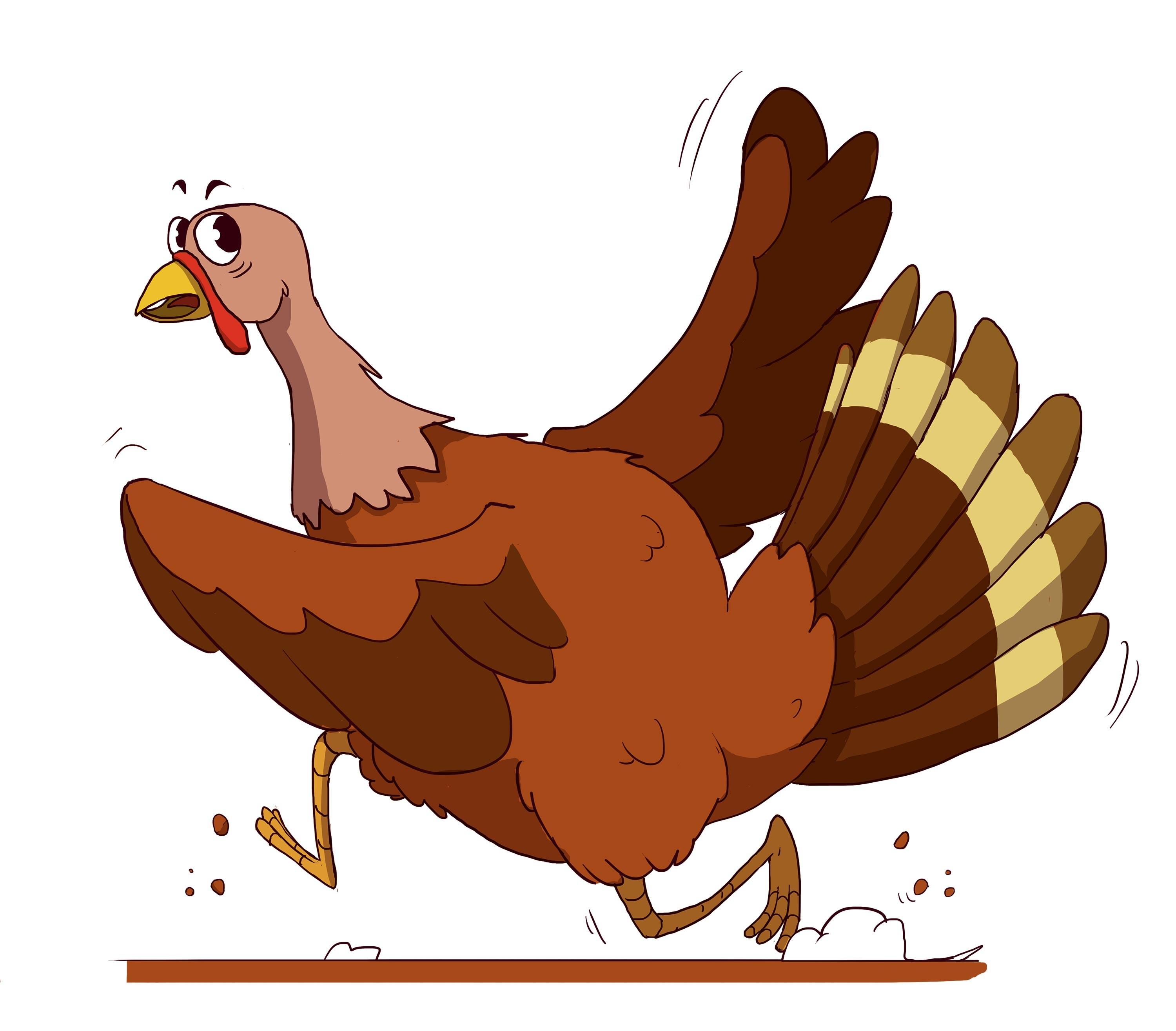 Use
Doodle
and make your case in front of your fellow turkeys-in-arms. The turkey with the most votes will be saved!
A2 I can say why I'm not a good choice.
A2+ I can also compare myself to other turkeys.
B1 I can say what I'll do if I'm saved and slam my speech!