Parler en continu : je prends la parole pour raconter, décrire, expliquer.
The 2009 "Best Job in the World" campaign was one of Australia's most successful marketing initiatives, attracting over 34,000 video applications from 197 countries! Three years later, many French people applied for their first "Working Holiday Visa" to Australia. Would you apply? Can you picture yourself 10 years from now? Take a quiz!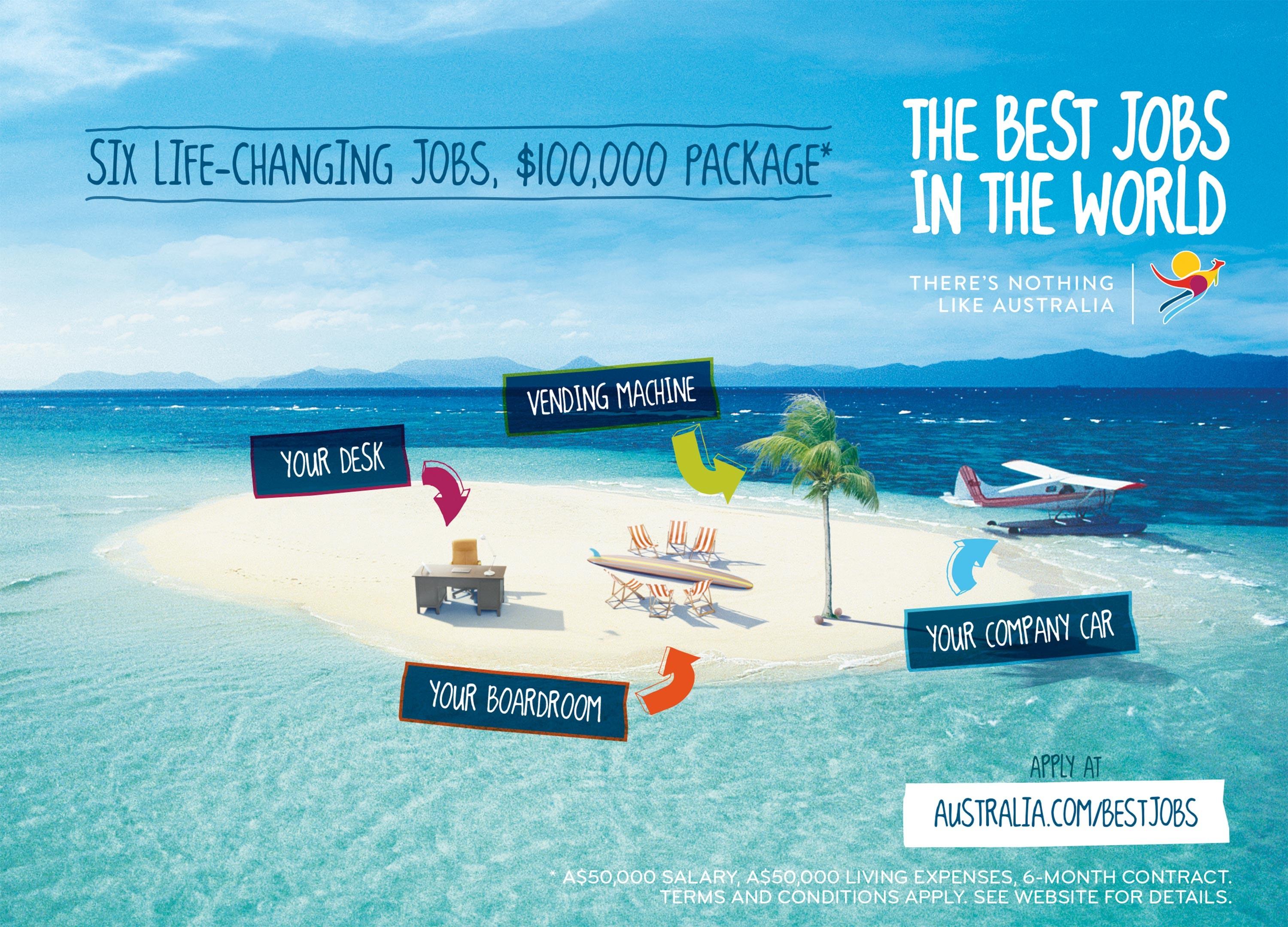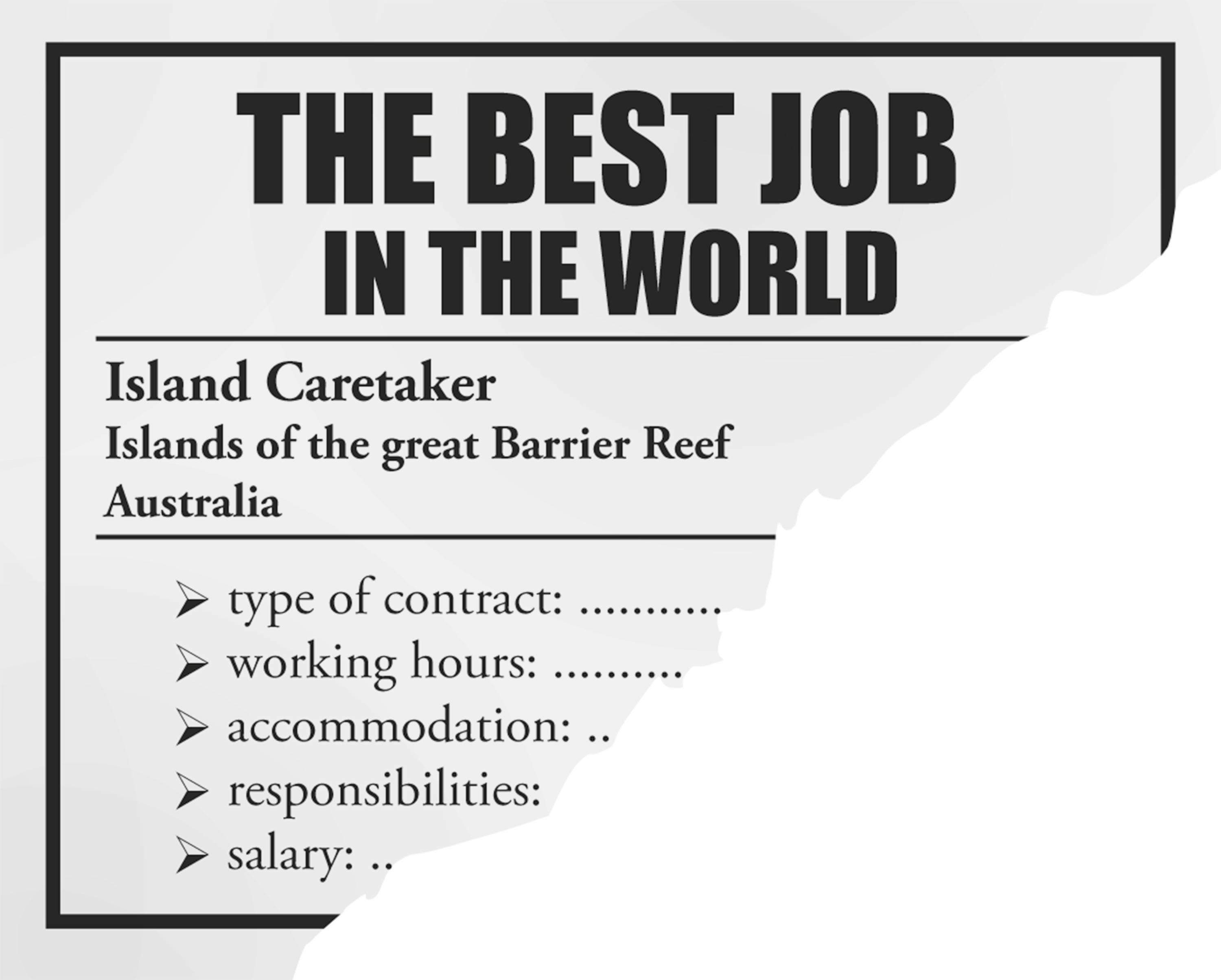 Exercice 2 : Ad break
Look at the
torn picture
. Where do you usually find this type of document?
Listen
to the recording once. What type of document is it?
Listen again and take notes about the job.
Try to recreate the
ad
with the help of your notes.
Now recap. What will the successful candidates have to do? What will they be able to do?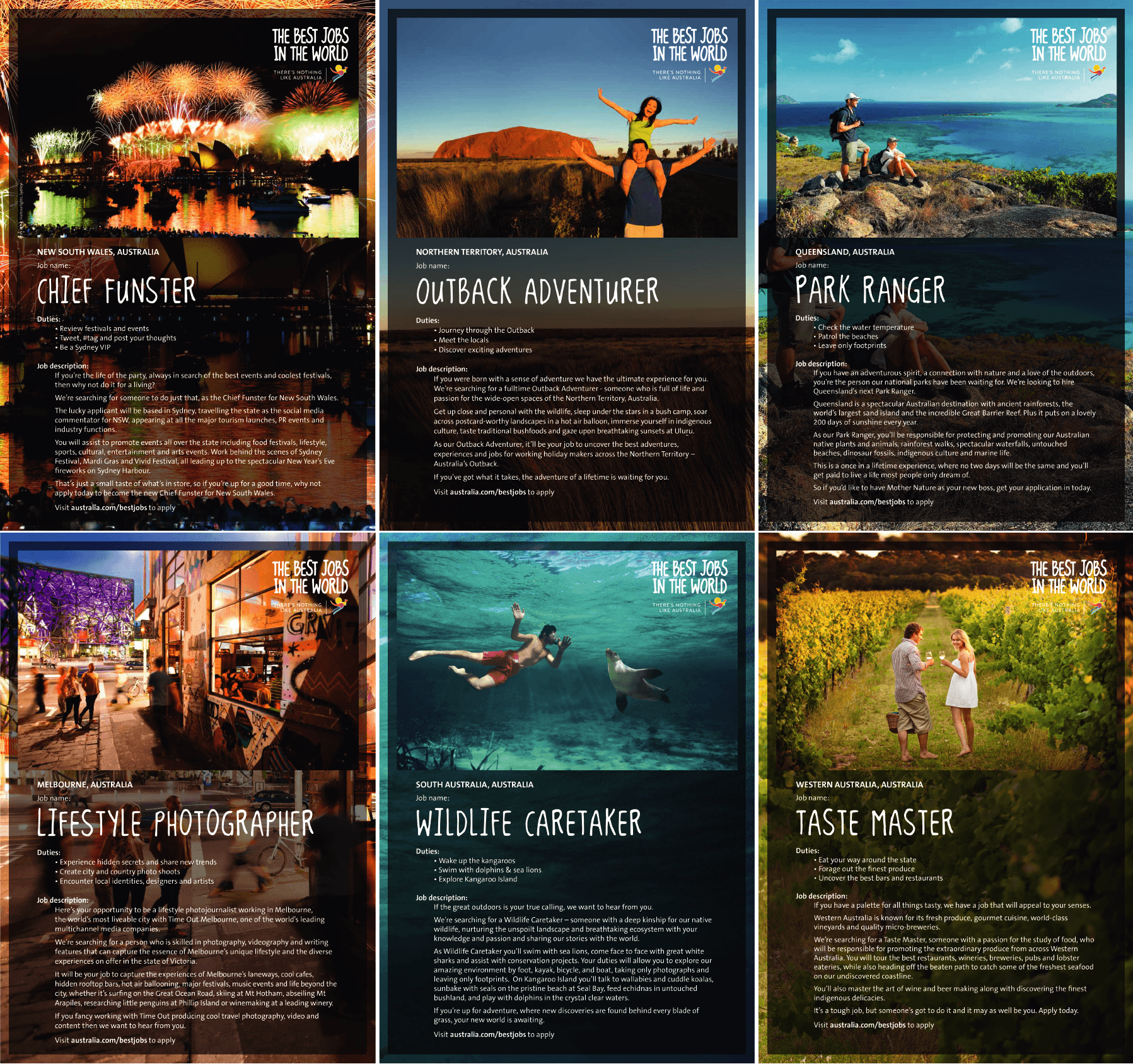 Exercice 3 : Different profiles, different jobs
First, watch the
video with Ben Southall
, winner of the 2009 competition. What is different with this new edition?
Read your
job description
and take notes.
Correct your classmates' notes.
Pick a job and act out a job interview with a classmate.
Enregistreur audio
Intonation: question tags!
Tom
couldn't
possibly go there,
could
he?
You
wouldn't
like to be a doctor,
would
you?
Future possibilities and obligations
Observe: They will have to submit a video. They will be able to fill in the form online.

Think: List the words used between will and the verb.

Practise: Write a list of 5 things you will have to do to achieve your future dream!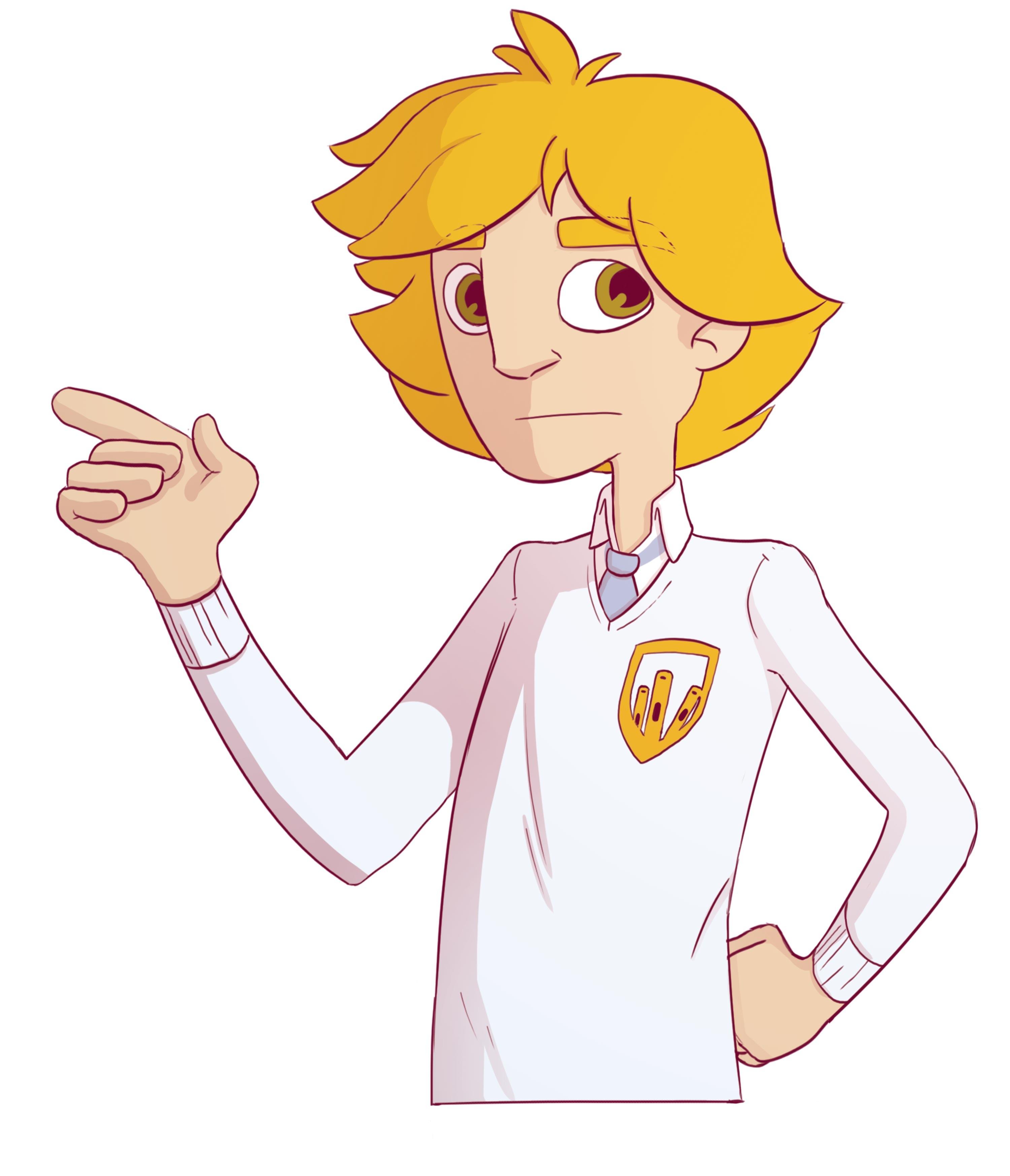 Use
Soundcloud
and record a radio ad presenting what you consider to be the best job in the world!
A2 I can describe the futur job in simple terms.
A2+ I can list requirements using have to.
B1 I can list the candidate's future duties and responsibilities.