Réagir et dialoguer : je peux échanger des informations.
In the UK, secondary school starts in Year 7 (equivalent to 6e) and finishes in Year 11 (equivalent to 2nde). In the USA, it starts in 6th Grade (6e) and finishes in 8th or 9th Grade (3e). Which year are you in?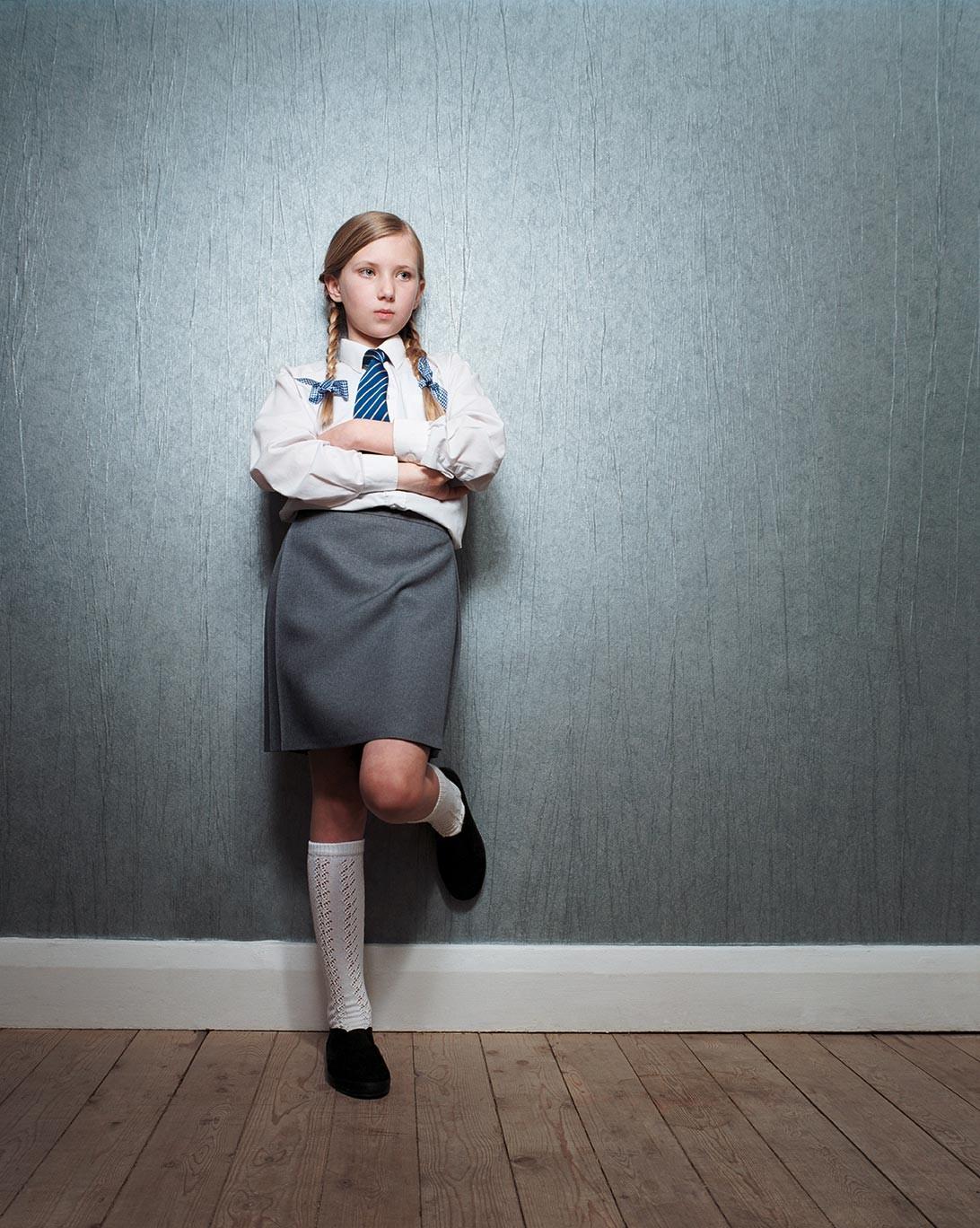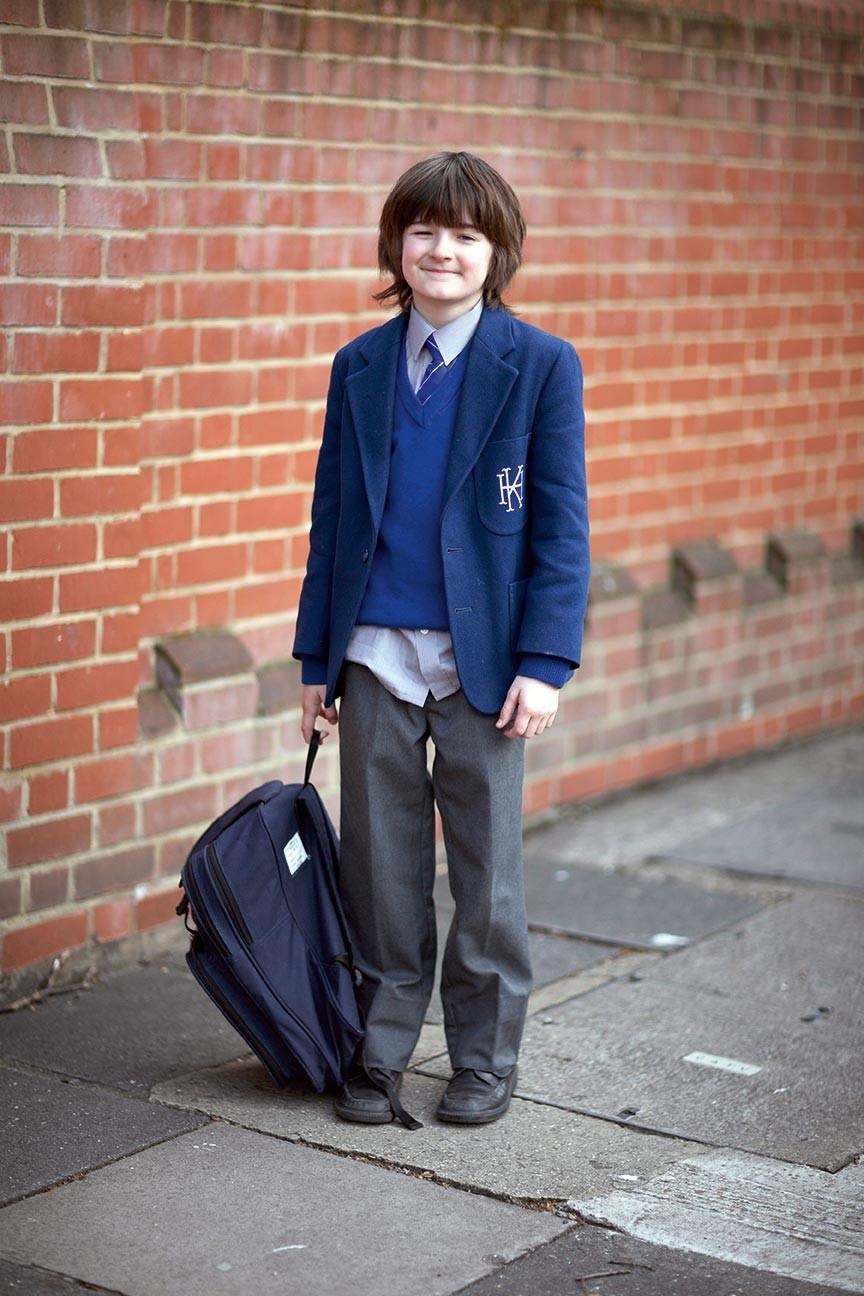 Exercice 2 : Shopping time!
Look at the
document
and introduce it.
Listen and describe the situation: who, where, what?
Look at the document once again and read the prices aloud.
Enregistreur audio
Shopping time! Select your uniform and describe it to a friend.
Practise asking and giving prices.
Enregistreur audio
T3 London road, Watford, WD 24 7AN - 01923 236400
www.idealschooluniform.co.uk
Open 6 days a week Monday to Friday 9 a.m. to 6 p.m. – Saturday 9 a.m. to 5 p.m.
Item
Description
Price
School wear
 
Blazer
with school emblem
£26
Skirt
top quality wool
£20
Trousers
top quality wool
£22
Tie
in different house colours
£6.85
Shirt
two packs
£14
Blouse
two packs
£14
V-neck jumber
100 % cotton with school emblem
£18
Sportswear 
 
PE polo shirt
with school logo
£14 
Shorts
breathable
£8.50 
Rugby shirt
with school logo + your surname 
£24 
Tracksuit
soft and comfortable 
£20 
PE socks
soft and comportable
£7
Exercice 3 : For or against uniforms?
Read and spot keywords. Then, introduce the
document
.
Who is for and who is against school uniforms?
Imagine a crazy school uniform!
Look for unusual uniforms around the world and describe them.
ARE YOU FOR OR AGAINST SCHOOL UNIFORMS ?
Alice
Member since:
March 2016
Status:⬤
Posts: 1
Are you for or against school uniforms? Is it a good idea or a bad idea?

Quote | Share | Reply 💬

ThomasLondon
Member since:
Decembre 2015
Status: Offline
Posts: 2
Hi, Alice. I don't like school uniforms. I think they are expensive and not funky!

Quote | Share | Reply 💬

Olivia
Member since: 
January 2016
Status: ⬤
Posts: 5
I think with a uniform we all look equal and there is no jealousy in the school. And we all look smart!

Quote | Share | Reply 💬

Matthew
Member since:
 December 2015
Status: ⬤
Posts: 3
I like my uniform and I am proud to represent my school!

Quote | Share | Reply 💬
 

Clare
Member since: 
October 2015
Status: ⬤
Posts: 1
A school uniform is not cool! It's not comfortable and with a uniform, we are cold in winter. And with a tie and a blazer, it's very hot in summer!

Quote | Share | Reply 💬
Pronounce the letter "h"
H
ello! Can I
h
elp you?
H
ow much is it?
Murmur:
H
i!
H
ow old are you?
H
ere is your
h
orrible
h
at.
Nouns and adjectives
Observe: Here is your green blazer. I want two white shirts.

Think: Find the adjectives and the nouns. Which one comes first?

Practise: What are you wearing? Describe your clothes!


Can I have a school uniform, please?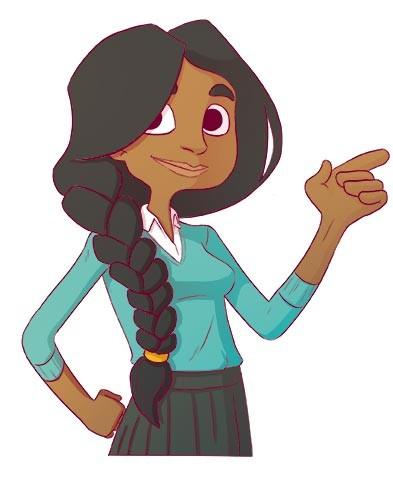 Use
VoiceThread
and roleplay a conversation between a pupil, shopping for a school uniform and a shopkeeper.
Enregistreur audio
A1 I can use simple greetings and name the uniform parts.
A1+ I can ask for the prices of the different items.
A2 I can also express my feelings and opinions in a simple way.