1.
Look at the picture
a
. Conjugate the verb in brackets in the present BE + V
-ing
to complete the description.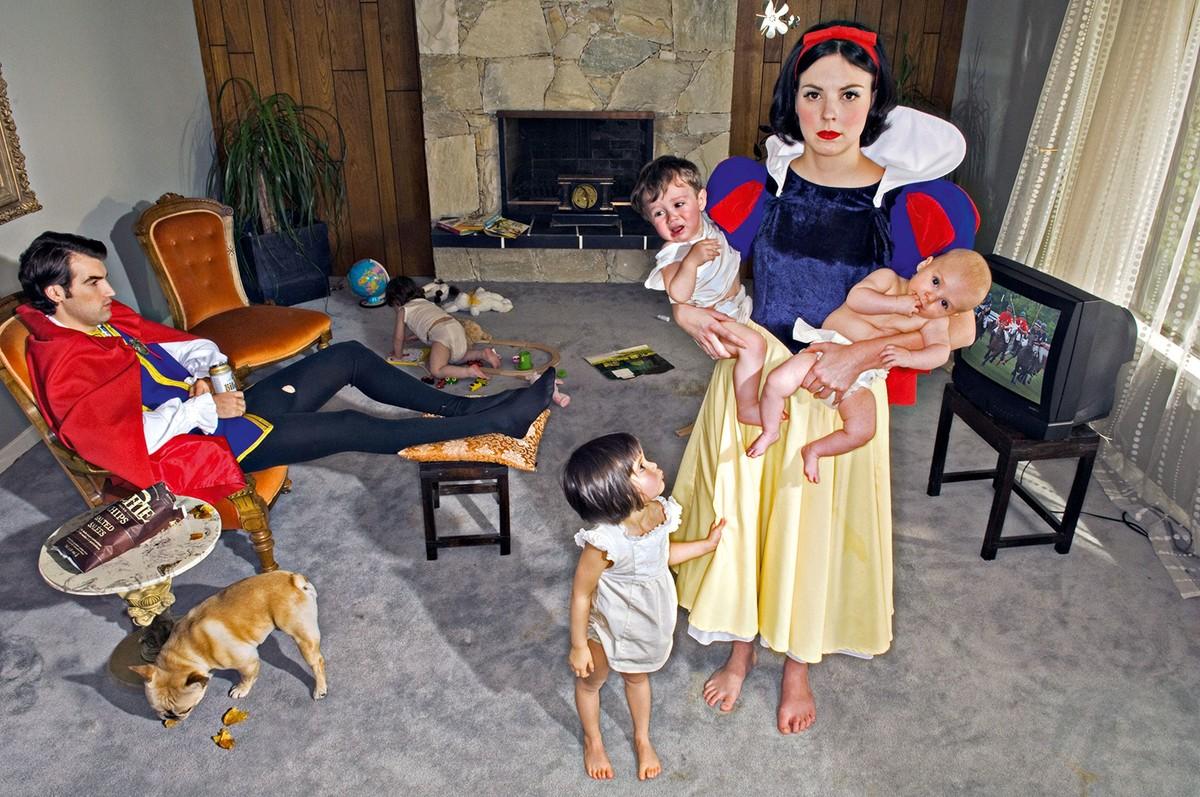 Crédits : Dina Goldstein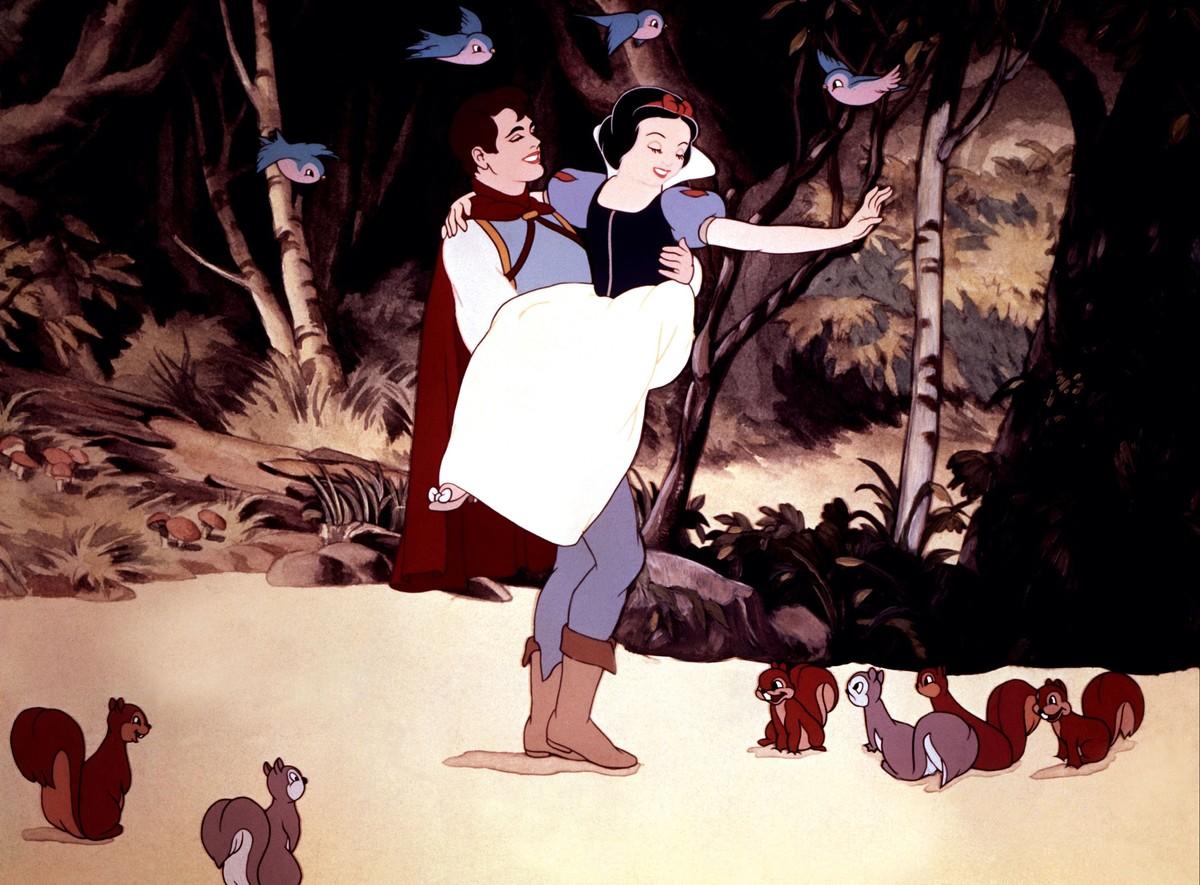 Crédits : Walt Disney/DR/TCD
a)
In this image, Snow White
(hold) two babies.
b)
She
(not smile).
c)
The Prince
(watch) TV and
(drink) beer.
d)
He
(not help) her with the children.
2.
Now, look at the Disney® movie Snow White
b
and compare the two pictures. Who is the happiest according to you?
3.
Now, listen to the audio. Associate these elements from Ashutosh Gowariker's script to the correct character. Then, order them (from one to eight).
Write SW for Snow White, Q for the evil Queen.
| | | |
| --- | --- | --- |
| Order | Characters | Elements |
| | | was hiding. |
| | | disguised herself. |
| | | was turning her back. |
| | | buried somebody. |
| | | refused to eat. |
| | | brought a poisoned apple. |
| | | was calling for murder. |
| | | escaped from the castle. |