1.
Complete these phrases to create captions for each image.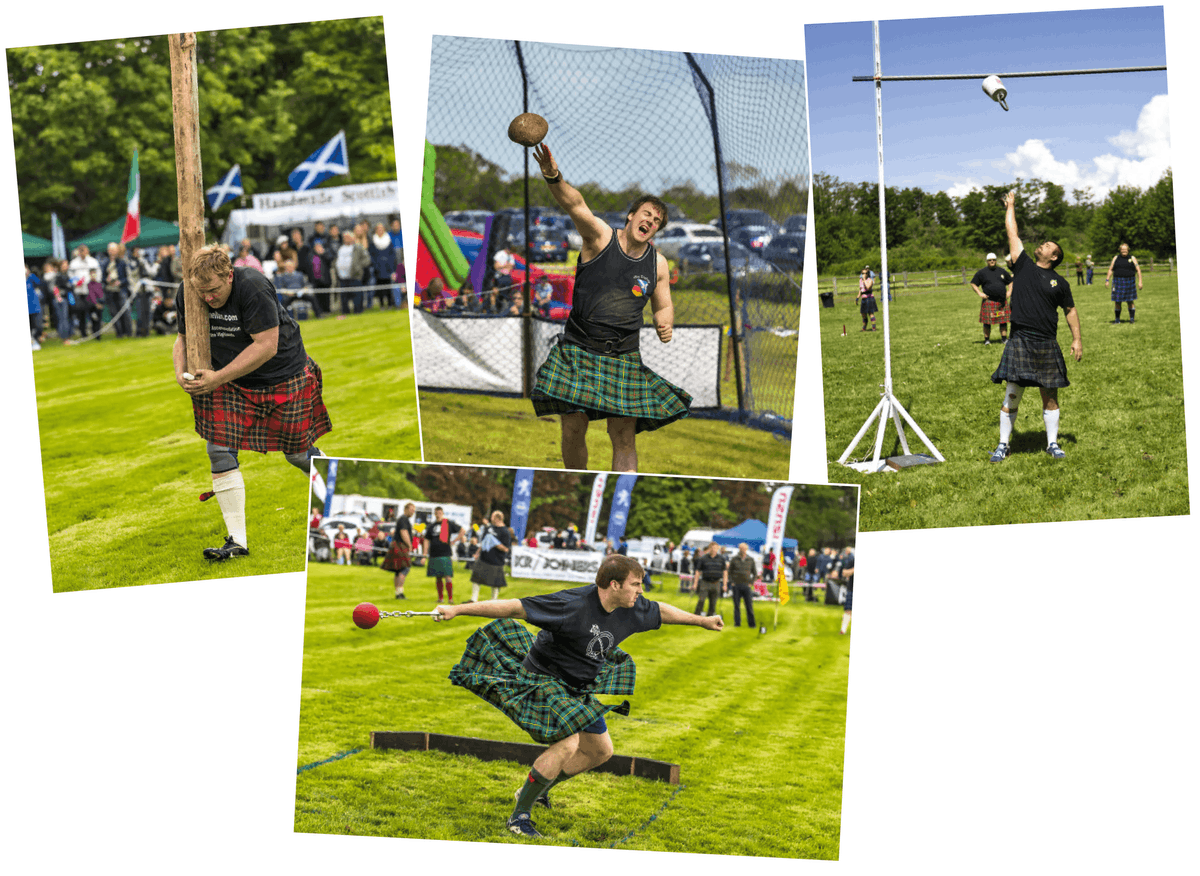 Le zoom est accessible dans la version Premium.
Crédits : Stephen Finn/Shutterstock
Gordon Castle Highland Games, Fochabers, Moray, Scotland, May 2014.
2.
Watch the video and say if these statements are right or wrong.
a)
The Braemar Games are the oldest in Scotland.
(Right. / Wrong.) 
b)
The Royal Artillery is competing.
(Right. / Wrong.) 
c)
There is no dance competition this year.
(Right. / Wrong.) 
d)
The most popular sport is the tug o'war.
(Right. / Wrong.) 
e)
The Braemar caber weighs 120 kilos. 
(Right. / Wrong.)
3.
Pair work
Ask questions to the caber thrower to learn more about his sport. 
Avoid /əˈvɔɪd/: stay away from.
Injury /ˈɪnʤəri/: accident to the body.