Listen
Match the letter with the corresponding description.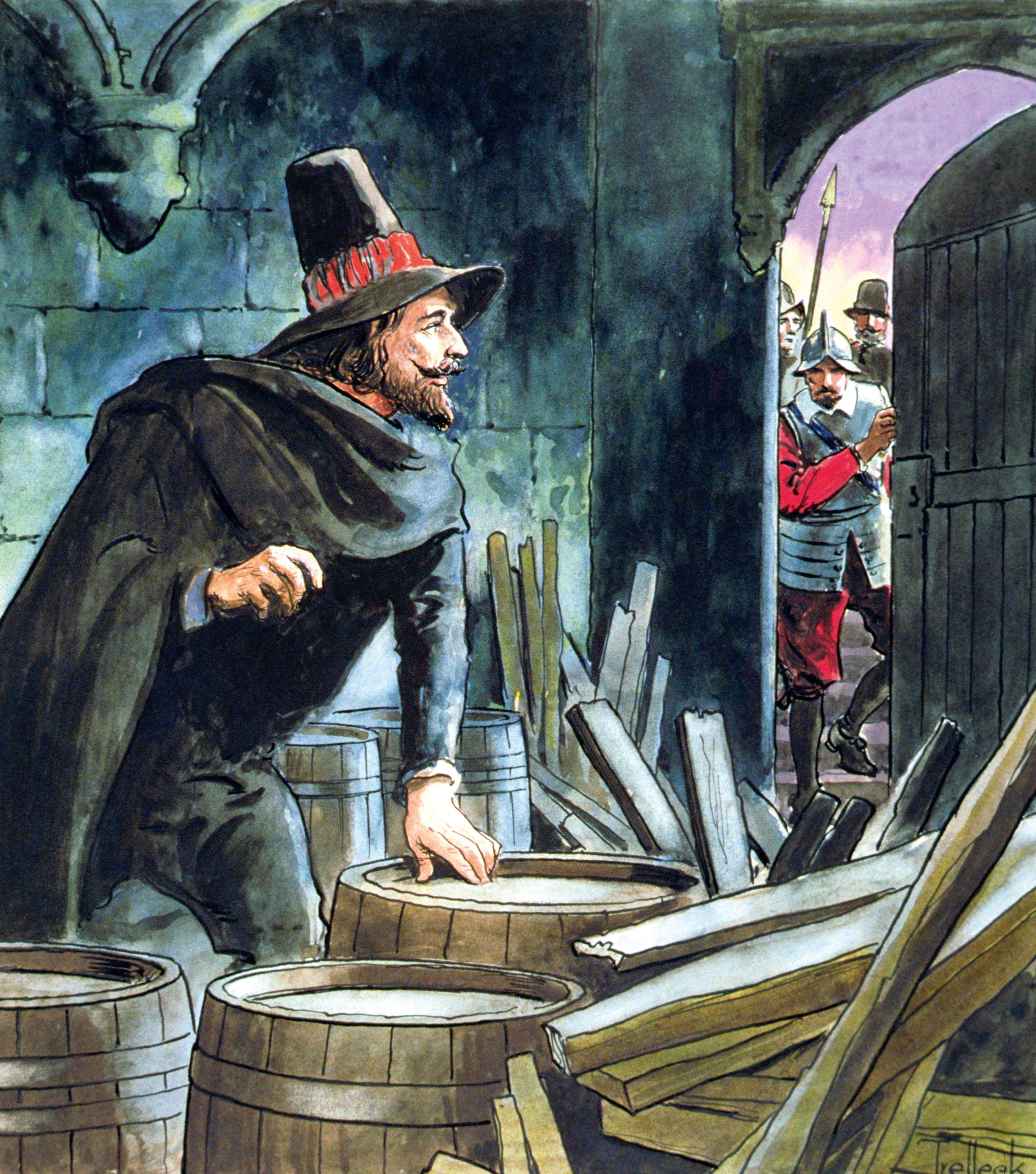 Listen to the recording. Complete the crossword with the help of the definitions to find words you just heard in the audio.
a)
In the barrels. .
b)
Guy's religion. .
c)
Soldier's weapon to pierce his enemy. .
d)
The other conspirators. .
e)
Guy's family name. .
f)
There were thirty-six of them. .
g)
The "house" Guy wanted to destroy. .
h)
Help the stupid soldier. Answer his question! .
i)
The King Guy hated. .
j)
This is how the Catholics felt. .