1.
Students can learn about democracy in student councils.
2.
What is the council's president called: , or ?
3.
In Canada, student councils raise money to go to restaurants.
Right.
Reveal the true you
Read the Post-it note. Note the adjectives and the verbs.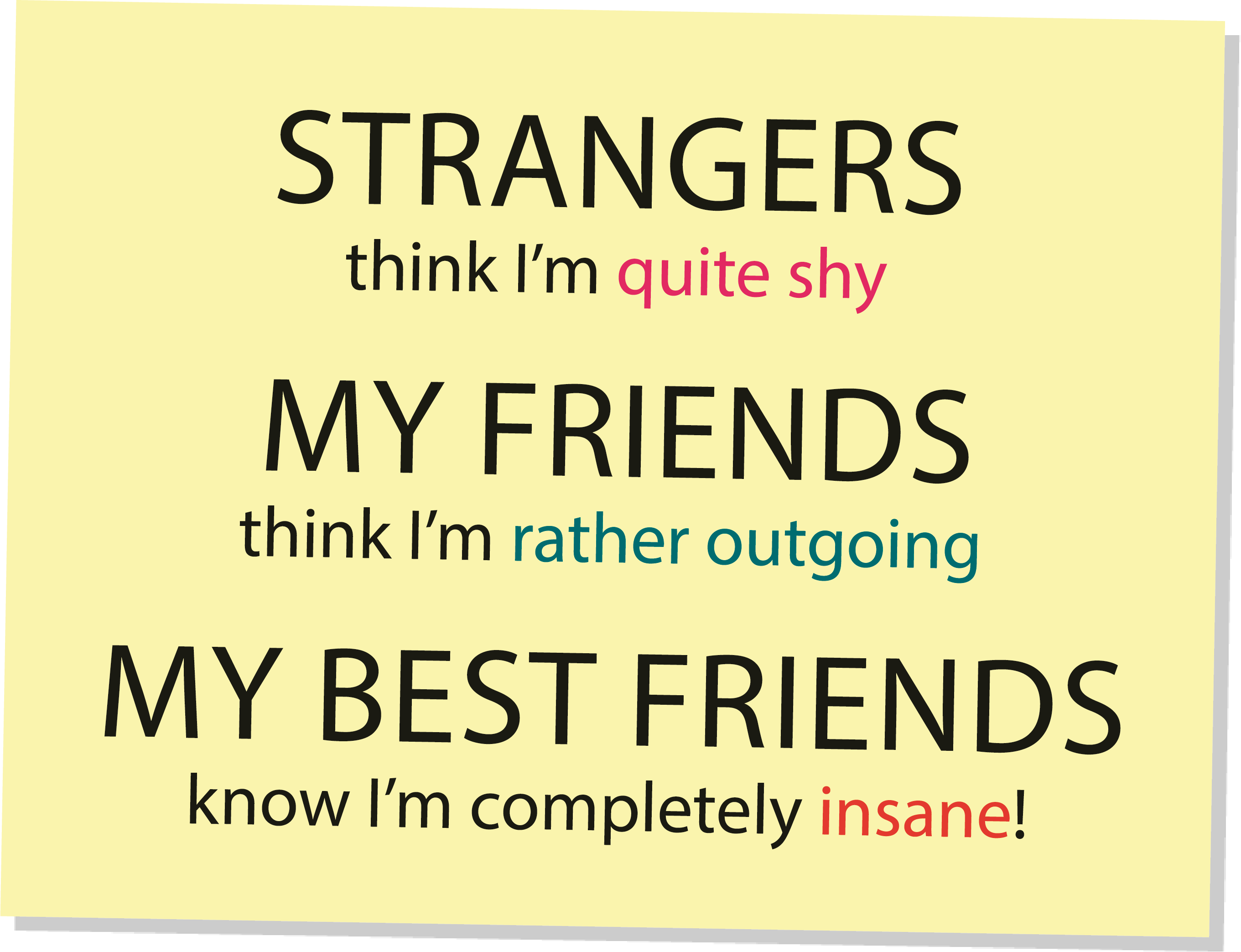 Adjectives: Verbs
: 
a)
Which verb is different? → 
b)
The writer is actually (very timid. / a little crazy. / unsociable.)
c)
Why do the writer's best friends know better than strangers? → .
Label the pictures with these words.

Complete the wordcloud with personality adjectives.
   outgoing                      

shy                       casual     

                        
Welcome to my channel!
Listen carefully. What is it?
Listen again and note down key information about the speaker in the chart.
| | |
| --- | --- |
| Name | |
| Goal of the video | |
| Age | |
| City | |
| Family | |
| Hobby | |
Find the speaker's qualities. Choose the adjective his sister uses to describe him.
Which questions would you put in the comment section? Be creative.
Which online acronym can be used when something is funny? Tick the correct answer.
Could you be a part of it?
Look closely at the document and imagine what it might be. Choose the correct answer.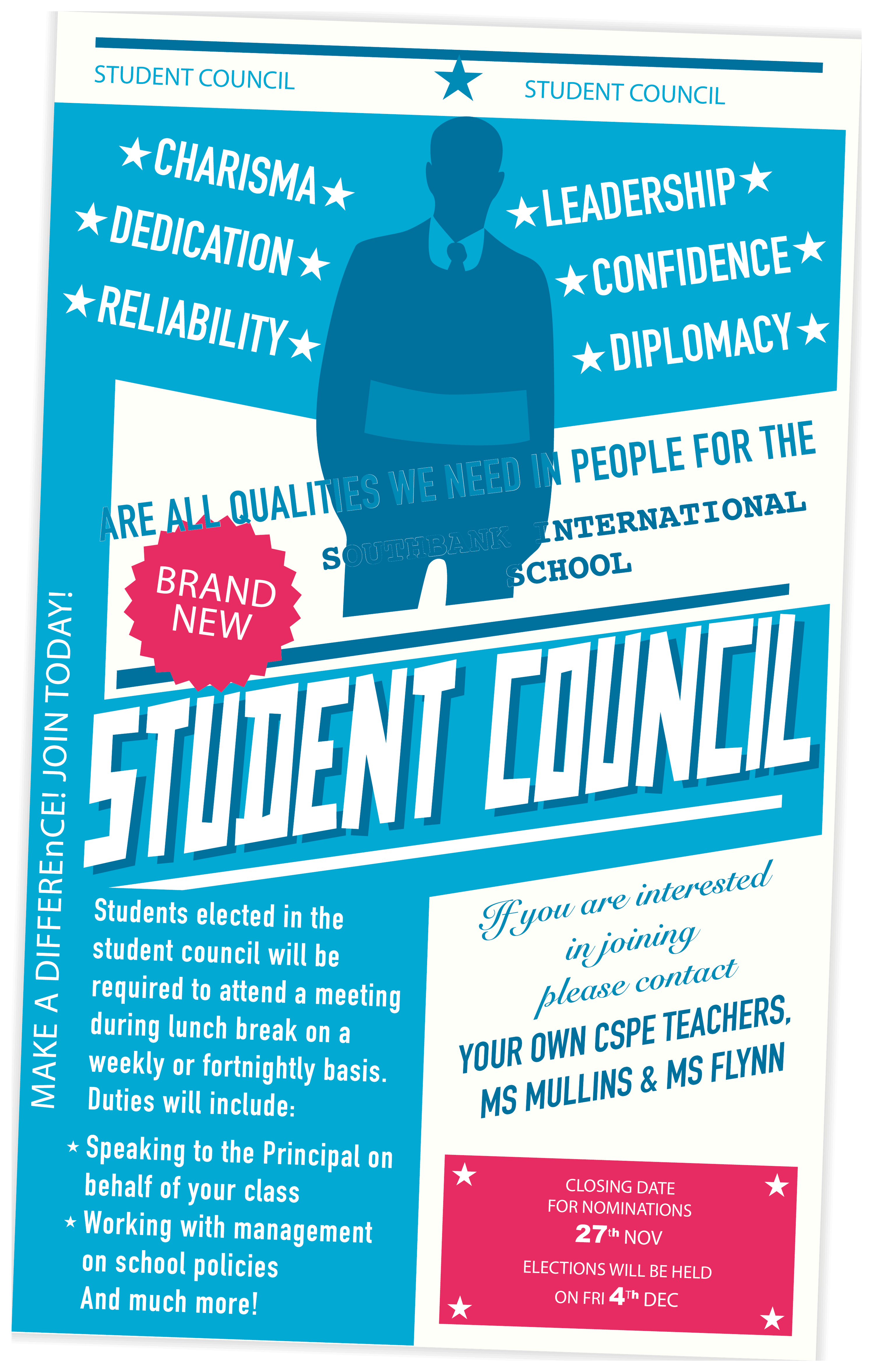 Look at the poster, identify the qualities you need and the requirements.
💡 Tips : There are six qualities and three requirements.
Look up the definition of "student council". Complete the blanks with these words.
A student council is a 
run by 
who are
by other students to 
their interests. They also 
activities and 
.
Imagine what you could do for the StuCo. List all your ideas!
💡 Tip: If I am elected, I will: fight againt bullying, improve cafeteria menus...
Gap fillers
Listen:
Well... hum, my sister says I'm crazy. I'm rather bold... I mean, I'm not scared of spiders... Anyway...

Réfléchis : 
Repère les 
gap fillers
dans les phrases.
Répète :
Ajoute des 
gap fillers
dans ces phrases. Lis ensuite tes phrases à voix haute. 
I am ... honest. ... . I am ... reliable.
Adverbs
Observe : She's rather patient, not stubborn at all and pretty confident. 

Réfléchis : Repère les adjectifs et les adverbes.


Conclus : Généralement, l'adverbe se place l'adjectif (ou le mot qu'il modifie).
Mission 1
Your first mission consists of...
Your function will be...
Choose your level: