Observe and listen
Identify the objects on the image of the statue.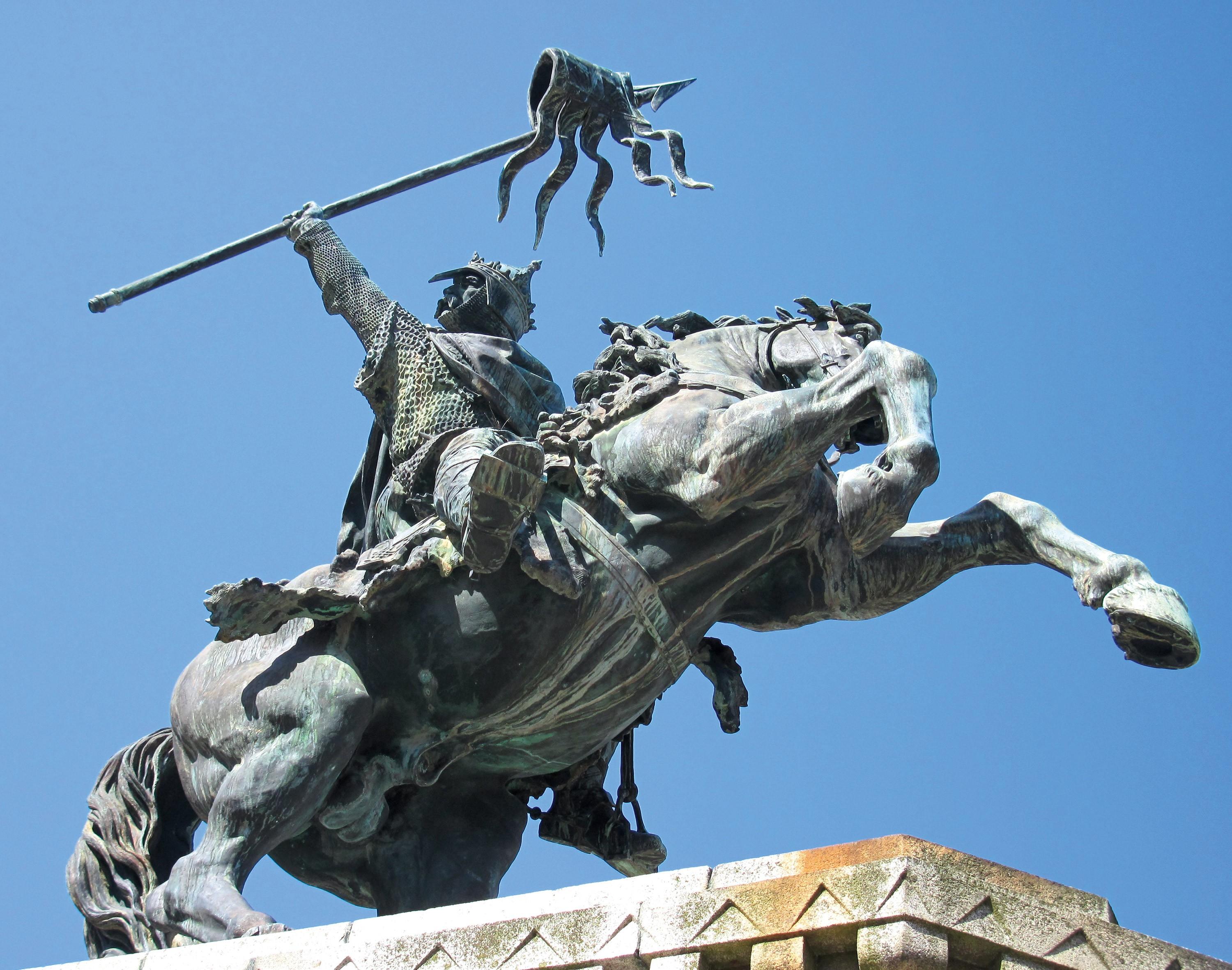 This statue represents William the Conqueror in battle. Answer these questions about William.
a)
His victory in England was named "The Norman Conquest" because (he beat King Norman at Hastings / he was from Normandy).
b)
After the Conquest, William took the throne of England. What does "throne" mean? (The King's helmet / The King's chair).
Now, listen to the audio. Click on the words you hear that are associated with family.
Listen to the audio again. Use the words you highlighted to correct the following text.
a)
William the Conqueror was the Robert I's
grandchild
. ➝
b)
King Edward's
father
was William's
grandmother's
boyfriend
. ➝ &
c)
Harold Godwin was Edward's
father-in-law
. ➝