1.
Look at the picture. Are these statements about the battle right or wrong?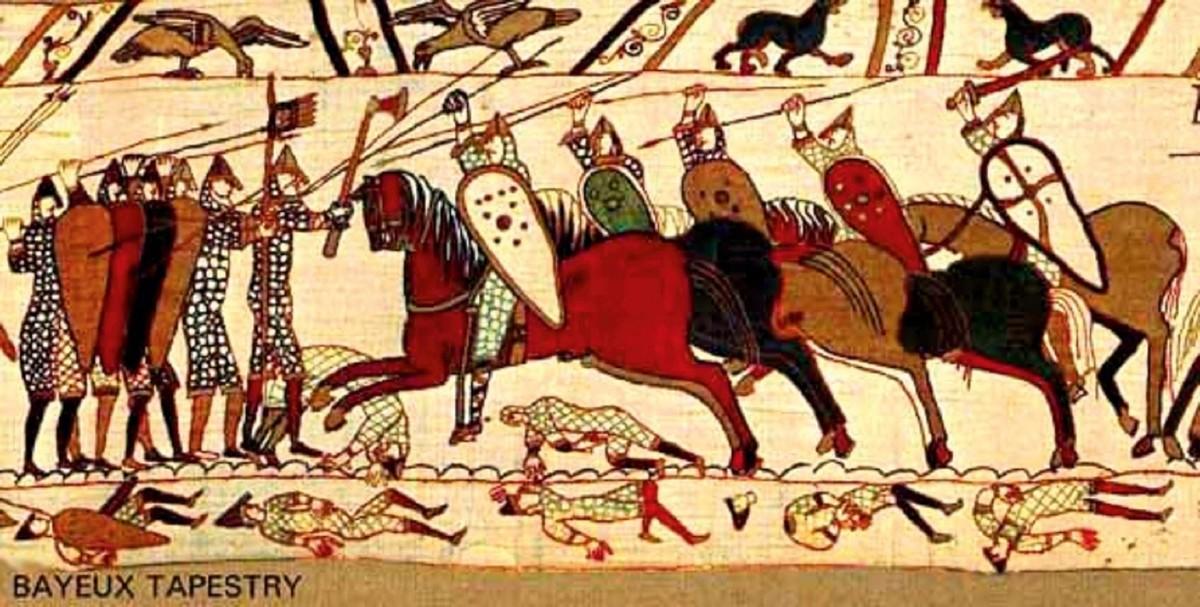 Le zoom est accessible dans la version Premium.
a)
All of the soldiers had horses.
b)
Some of the soldiers carried spears.
c)
The soldiers had rectangular shields.
d)
Both armies wore helmets.
e)
Nobody died during the battle.
2.
Complete the table with the correct
Wh-
words. Listen to the audio, focus on the people talking and fill in the table.
People talking
Place
Today's lesson
Wh... ↓
Wh... ↓
Wh... ↓
3.
Summarise what you've just learned from Mr Cray's history lesson.
This audio document is a
(subject) lesson. Mr Cray and his students are talking about
(name of the Battle) between the
and the
. The medieval Bayeux tapestry tells the story of the
 (geography) invasion lead by
(the Norman leader) against
(the Saxon leader).
4.
On the picture of the tapestry, which army is on the left, and which army is on the right? How do you know the difference?
The Normans were riding horses and the Saxons were walking.