1.
Pancake Day is a pagan celebration.
Right.
Wrong.
2.
It is only celebrated in English-speaking countries.
Right.
Wrong.
3.
It's called "Mardi Gras" in the US.
Right.
Wrong.
Speak
1.
Look at the picture and match each letter with its description.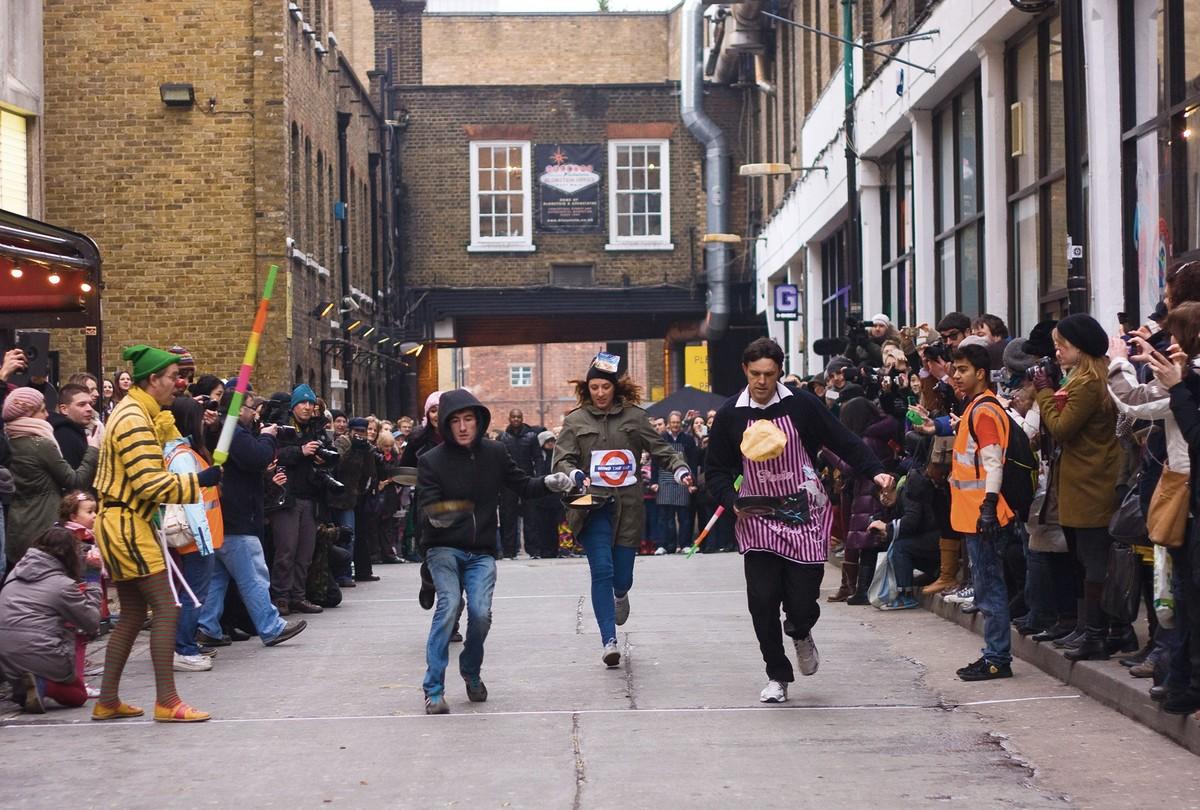 Crédits : Michaelpuche/Shutterstock
Pancake race in London, 12
th
February 2013.
Security officer
Frying pan
Subway logo
Striped apron
Carnival costume
Pancake
Crowd
2.
Do you like pancakes? What do you put on them? Choose your top five among the list.
Read
1.
Look at the picture. Use these verbs in the present BE + V
-ing
to describe the characters.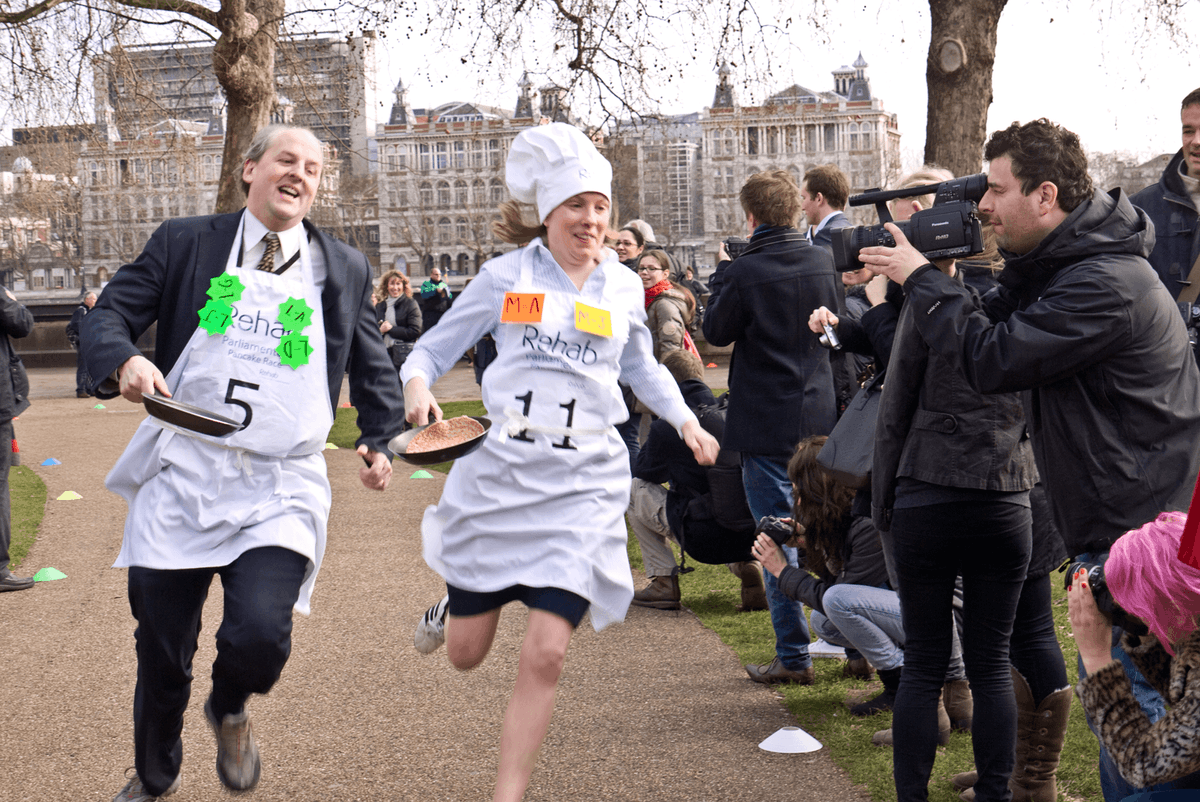 2.
Read the article. What happened? When? Who participated?
MPs triumph in annual pancake race
MPs have claimed victory at Westminster's annual Parliamentary pancake race around Victoria Gardens, just outside the Houses of Parliament.
The Shrove Tuesday charity event pits MPs [...] and the press [...] against each other.
[...] the annual race, [...] raises money for the Rehab charity which helps people with physical and mental disabilities.
From the BBC, 9 February 2016.
a)
The document is
.
b)
The scene took place in
.
c)
The participants were
.
d)
The event took place on
.
e)
The purpose of the race is
.
Observe
1.
Name these ingredients from
.

2.
Read
and classify keywords into three categories.
| | | |
| --- | --- | --- |
| Verbs | Ustensils | Quantities |
| | | |
| | | |
| | | |
You need a pan, a bowl...
First, put the flour in a bowl.
They look yummy, don't they? Be careful when you toss them!
Une erreur sur la page ? Une idée à proposer ?
Nos manuels sont collaboratifs, n'hésitez pas à nous en faire part.