Speak
Fill with the correct answers.
a)
What is the title of Britain's national anthem? (God Save the Queen / We Will Rock You / We All Love the Queen).
b)
What kind of transport is not a part of Trooping the Colour? (Riding a horse / Marching / Ice skating).
Look at the picture. Correct the mistakes in these sentences.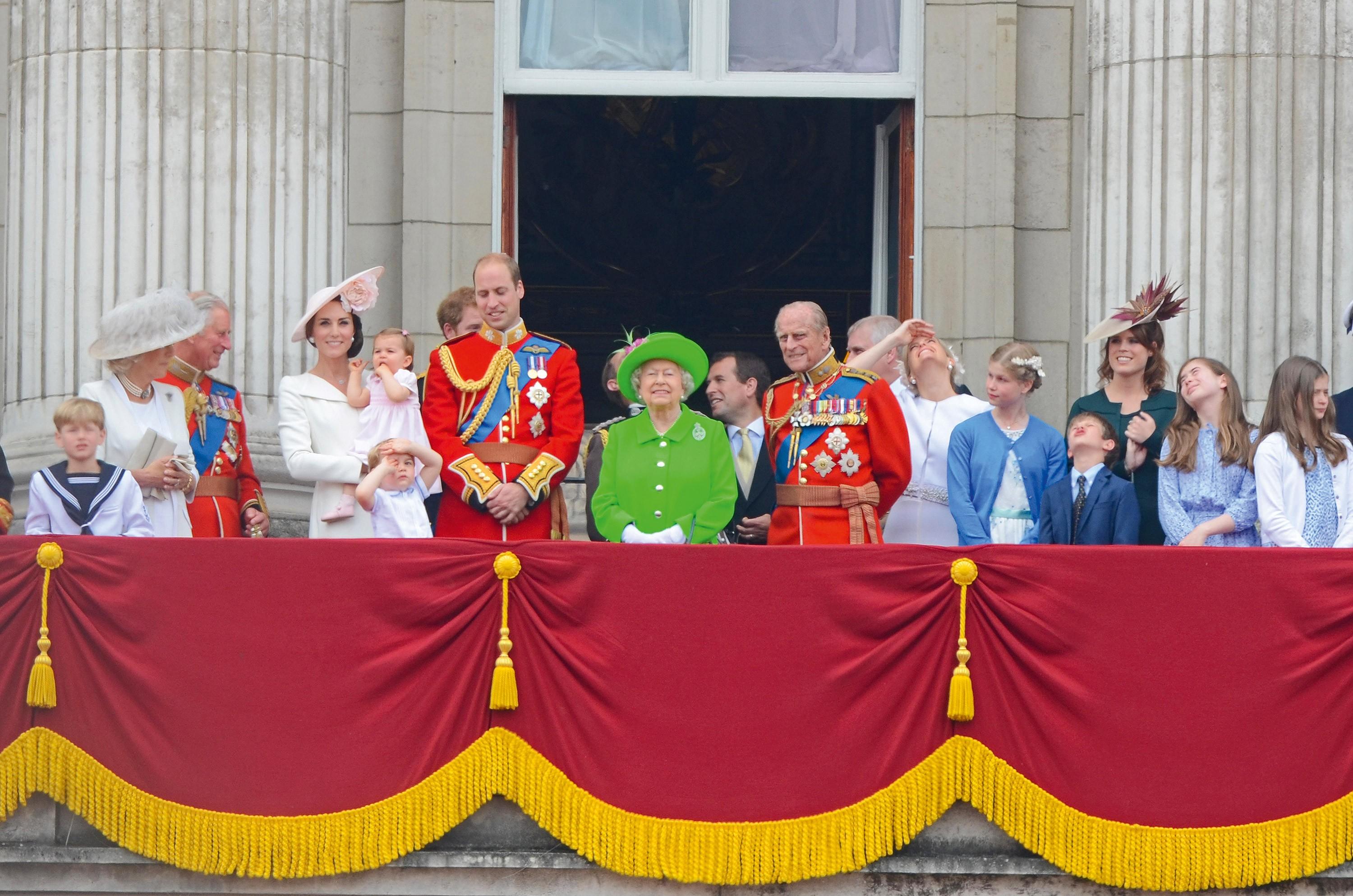 a)
The Queen is holding Princess Charlotte.➝
b)
Prince Harry is standing in front of his brother. ➝
c)
The Queen's husband is sitting next to her. ➝
d)
Princess Kate is wearing a pink helmet. ➝
e)
Prince William is on the left of the picture. ➝ 
Put the letters in order to describe the emotions.
a)
The Queen looks so
p / y / p / a / h
➝
b)
Charlotte is
t / e / x / d / i / c / e
➝
c)
The Guards are a little
s / u / n / o / v / e / r
➝
d)
Prince George looks
r / i / d / e / t
➝
e)
After 64 years, Prince Philip is
r / e / b / o / d
of this ceremony! ➝