Read
1.
What is the event planned? Look at the invitation and choose the correct answer.
Don't be late!
You are cordially invited to a Very Merry Tea Party
by ALICE
Sunday, 3 July, 2–4 p.m.

Follow the white rabbit to a Wonderland party at 123 Dream Lane Wonderland, UK

Begin at the beginning and go on till you reach the end, then stop
RSVP
or it's off with your head!
a.
This is an invitation for a birthday party.
(Right / Wrong).
b.
You are invited by Alice.
(Right / Wrong).
c.
You should come on Saturday, 2
nd
July.
(Right / Wrong).
d.
The event takes place in Wonderland.
(Right / Wrong).
e.
You must follow the white rabbit.
(Right / Wrong).
2.
Look at the picture. Match the characters with their descriptions.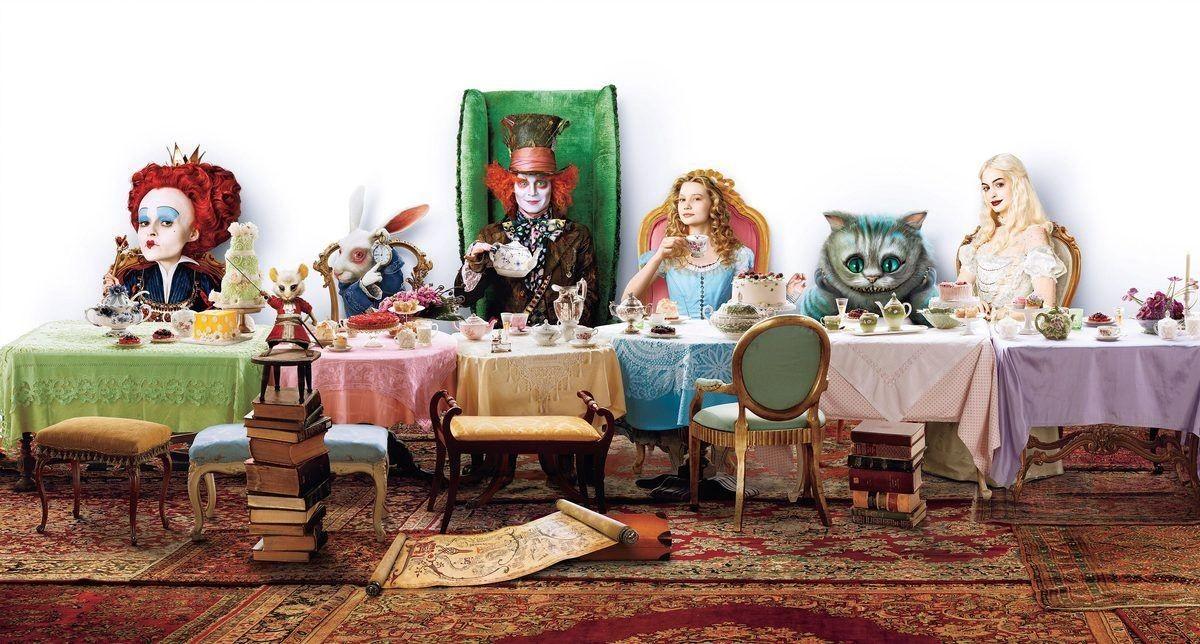 Le zoom est accessible dans la version Premium.
Crédits : AF archive/Alamy