Speak
Look at the movie poster. Fill with the correct answer.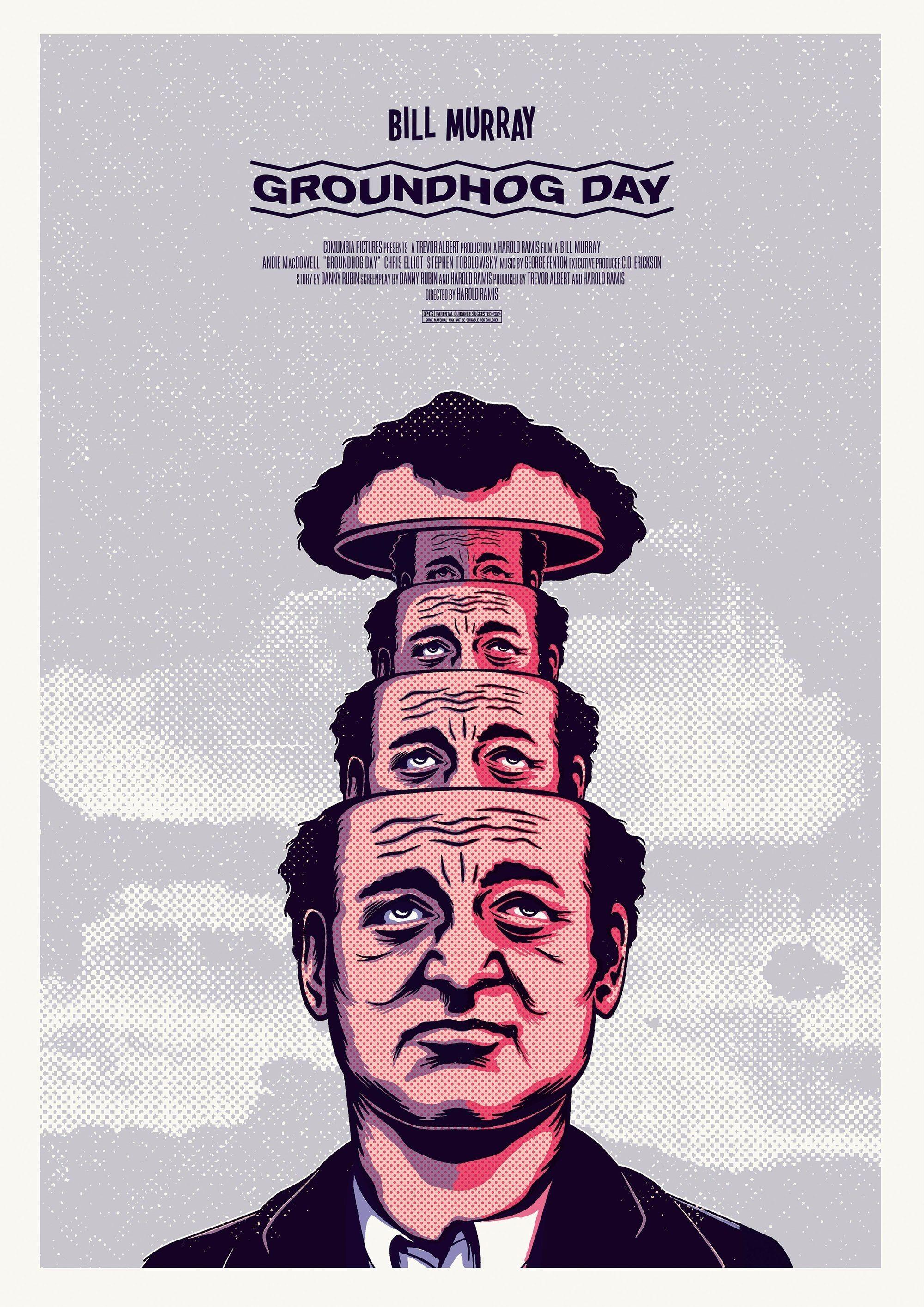 a)
Groundhog Day is about predicting (the weather / sport results / Christmas presents).
b)
The man's head looks like (a mushroom / Russian dolls / an umbrella).
c)
The man seems to be (very happy / quite sad / excited).
Separate the words and write the sentence properly to find out more about the movie poster.
a)
Agroundhogisaverycuteanimal. ➝ .
b)
Itisthenameofafunnymovie. ➝ .
c)
Aweathermanpredictstheweatherontelevision. ➝ .