Observe and listen
Link the words, then label them according to the image.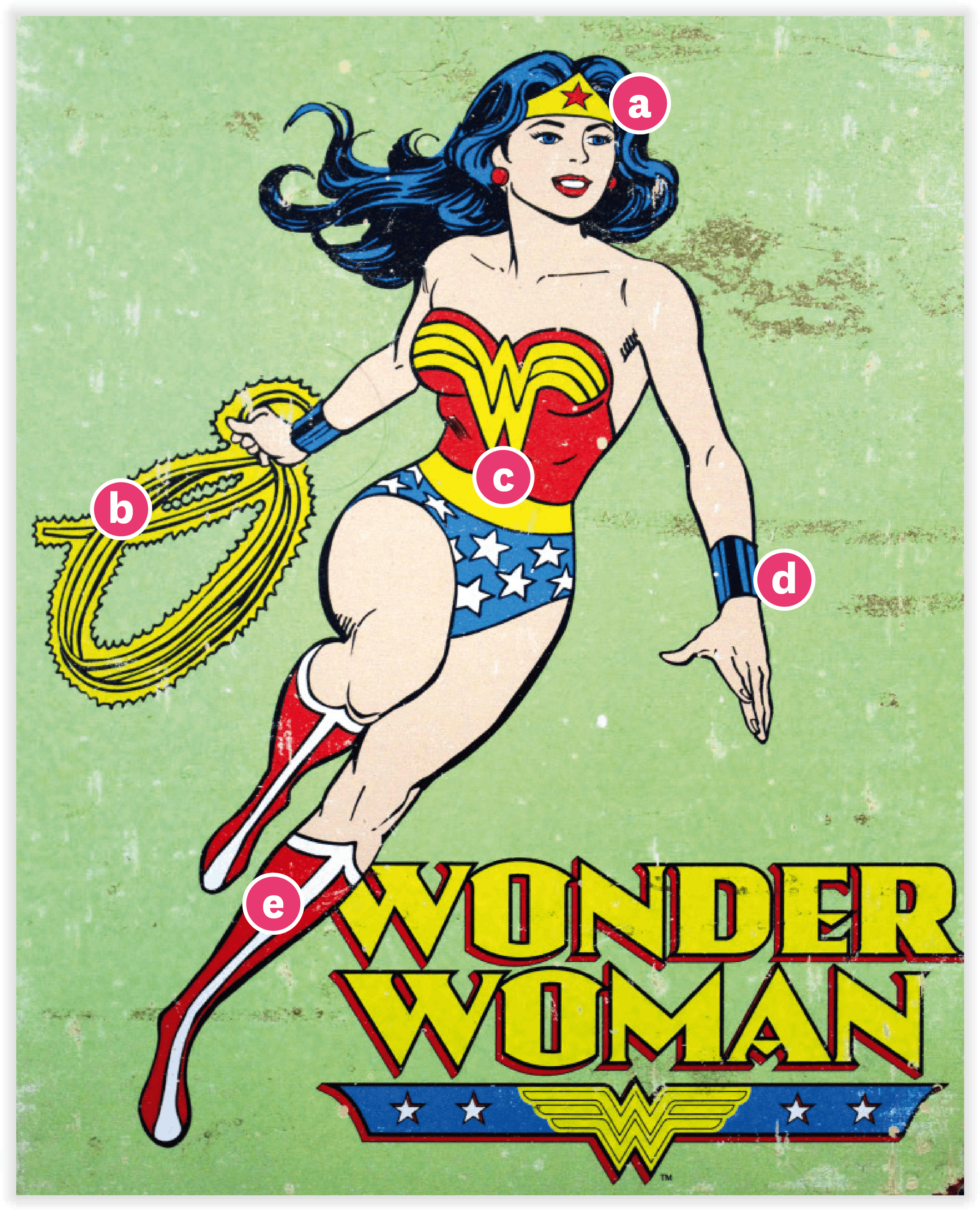 Listen to the audio. Answer the questions about Wonder Woman.
Wonder Womana)
First comic published in .
b)
She appeared in comics universe.
c)
Real-life values she represents: , ,  and .
d)
She is a role model for and .
e)
Her new 'role' is .
Fill in the blanks with these words.
Wonder Woman is a
in many ways. Firstly, of course, she is a
book hero fighting against
in DC comics since 1941. In addition, she is a great
to girls and women everywhere. In difficult situations, her strength and
help them to feel powerful.