1. Are charities , or ?
2. Was the concert organised for , or ?
3. Was the concert , or
An outdoor childhood bucket list
Match the pictures with activities from the list. 
Mud /mʌd/: water + earth = mud.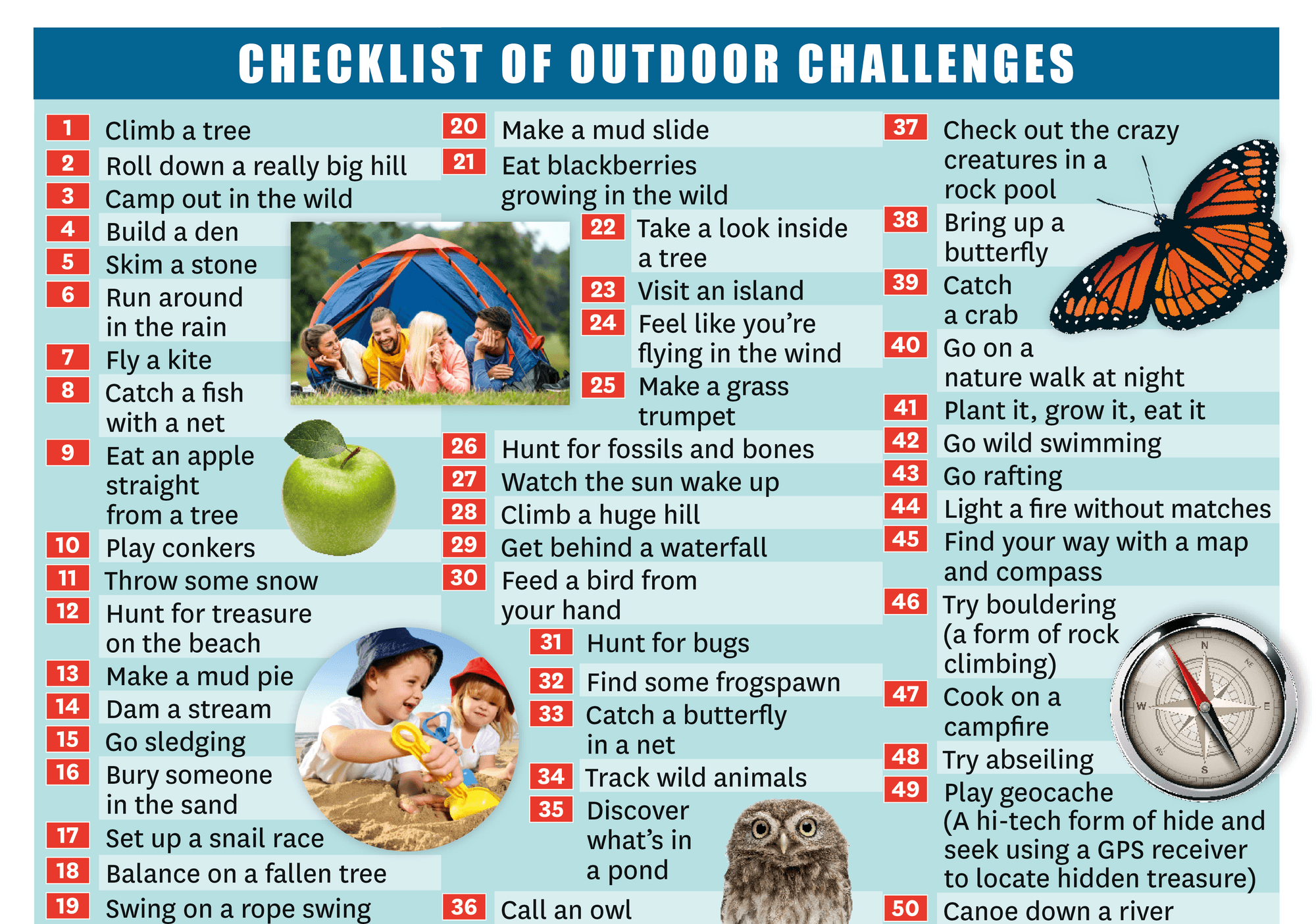 Write five activities you completed before you were twelve.
Talk about the activities you'd like to try. 
→ I would like to... because...
Enregistreur audio
Choose two adjectives to describe your feelings about playing outside.
Select the indoor activities you can already tick off your list. Then, complete the list with your own ideas.
| | |
| --- | --- |
| Activities | Done ✅ or not ❌ ? |
| Watch all the Harry Potter movies back-to- back. | |
| Snorkel in your bath. | |
| Play hide-and-seek. | |
| Slide down the stairs handrail. | |
| Heat up marshmallows in the fireplace. | |
| Eat dinner on the sofa in front of the telly. | |
| Drink a hot chocolate in bed. | |
| Tell scary stories in the attic. | |
| | |
| | |
A Travel bucket list?
Listen to the conversation. Link the country or place to its activities. In the list above, guess Jenny's wishes and Liam's ones.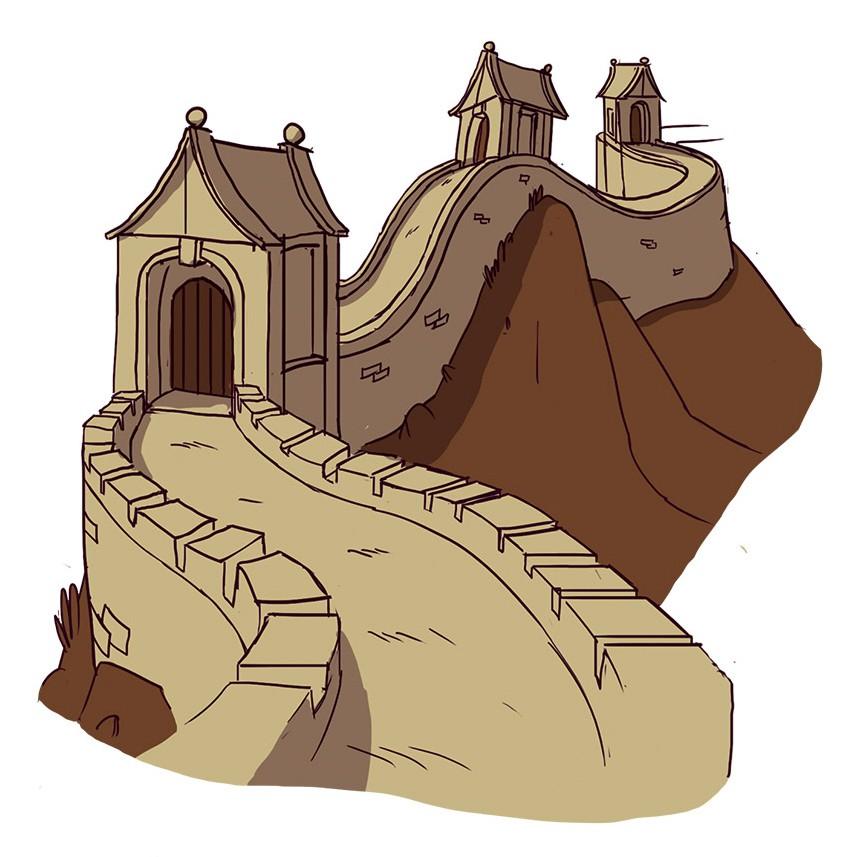 New York, USA

ITALY

SPAIN

CHINA

AUSTRALIA

London, UK
Ask your classmate about his / her favourite countries to visit and activities to do there. Then, fill in the chart. 
Fiddle /ˈfɪdl/: touch and play with something.
Pretty /ˈprɪti/: (informal here) quite, rather.
| | | |
| --- | --- | --- |
| | Country / place to visit | Activities |
| a) | | |
| b) | | |
| c) | | |
| d) | | |
| e) | | |
| f) | | |
| g) | | |
| h) | | |
| i) | | |
| j) | | |
A winter bucket list?
Fill in the text with information from the email header.
From: nicolas.grimmer@collegedechamonix.fr
To: liam.saunders@hillingdonsecondaryschool.org.uk
Subject: Re: Bucket list for our winter school exchange

↩️ 📨

Hi Liam,

Thanks for your email. It's great to have a British pen friend! I can't wait to see you this winter for our school exchange. My family is pretty cool and we'll have a great time in the Alps.

It's a great idea to have a bucket list of the things we want to do so that we don't miss out. First, I agree, let's eat as much French food as possible. French food is wicked! We have loads of cheese here, and our hot chocolate is to die for... However, unlike you, I'd prefer to go snowshoeing than snowboarding, too dangerous, sorry! FYI, I am not the sporty type… and I hate wearing ski boots. BTW, have you got your own winter kit? I think we can keep ice-skating and dog sledding on the list. However, I'd prefer not to go ice-fi shing, in case the ice breaks! I am sorry mate if you'd prefer to do more adventurous activities, but there will be loads to do. I'd like to build an igloo and a gigantic snowman. We could also have snowball fi ghts with my siblings! I'm really looking forward to meeting you in person!

See you,

Nicolas
The document is a
email from
to
about
.
Read the email.
a)
Note what Nicolas would like to do.
b)
Select the activities Liam suggested to Nicolas.
c)
Reconstruct Liam's winter bucket list and indicate the ones they will do.
Les lettres muettes
Listen:
Would you like to go abroad this summer? I wouldn't like to stay here this summer.
Réfléchis :
Relève dans chaque phrase la lettre muette.
Répète : How much wood would a woodchuck chuck if a woodchuck could chuck wood?
L'expression du souhait et du futur
Observe : 1. I'd like to go to New York. 2. I will go to New York!

Réfléchis : Dans quelle phrase, le narrateur est sûr d'aller à New York dans le futur ? Dans quelle phrase, le narrateur voudrait aller à New York un jour ?


Conclus : On utilise + BV pour parler d'un souhait et + BV pour faire une prédiction future.
Mission 2
Your second mission is to...
You need to...
Choose your level: