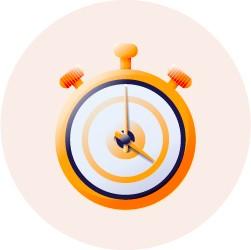 Retrouvez un
quiz d'anticipation
et
un quiz de révisions
pour cette unité, à faire en classe en direct !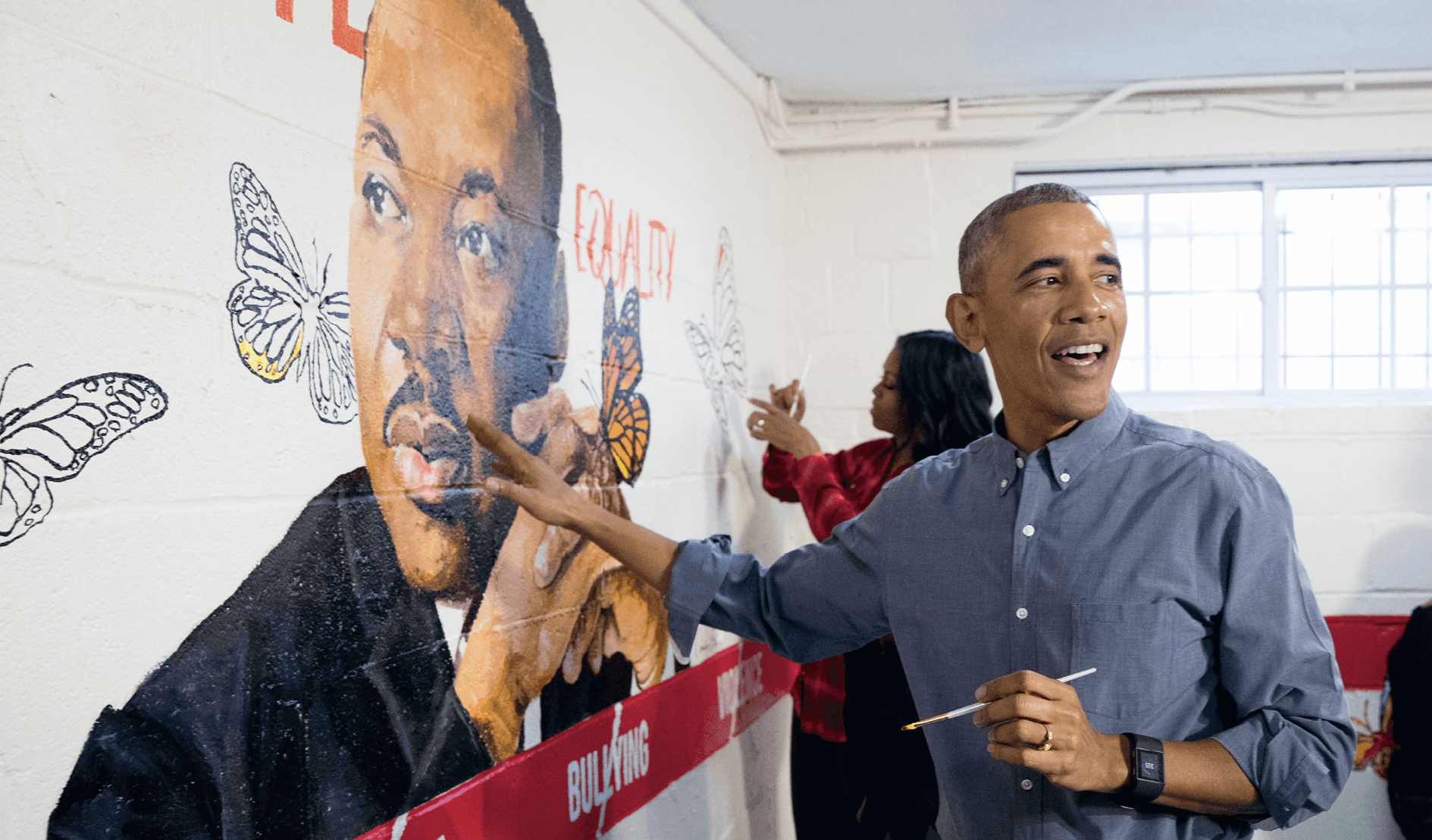 Look at the vocabulary list.
Assign a title to each box.
Look at the picture above.
a.
Why is Barack Obama's contribution to this mural a significant gesture?
b.
How are the two men's dreams similar? Why?
a.
Watch the video.
Be ready to present it.
b.
Did Obama ever doubt his ability to get white support to win the presidency? Justify.
Discuss these brainstorming questions with your classmates:
Have African-American people always been treated equally since the Civil Rights Movement? What is the "Black Lives Matter" movement?
Read the idiom of the week.
Rephrase it in your own words and give examples.
inspiring (adj.)
be trapped in (exp.)
follow someone's step (exp.)
treat someone right ≠ wrong (exp.)
support

/səˈpɔrt/

(v.)
Remember
In pairs: Look at the
vocabulary list
for 1 minute, then close your book and give as many words as you can remember.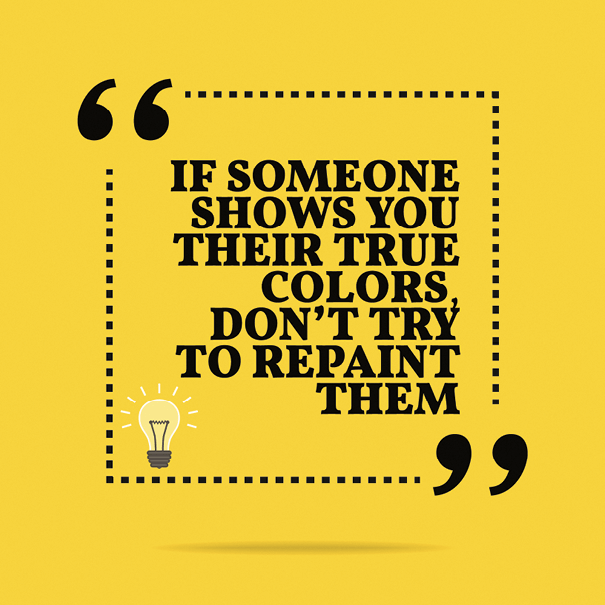 Show your true colors



It means to reveal your real character. Connected with the notions of diversity and multiculturalism in today's society, it suggests everyone should feel safe to share who they really are without being judged and rejected. Therefore, it is also important to know who you are so that it is easier for you to accept and appreciate others' differences.
common ground (exp.)
community (n.)
identity (n.)
leader (n.)
network (n.)
values (n.)
share (v.)
pay tribute to (exp.)
icon / figure (n.)
role model (n.)
celebrate (v.)
commemorate (v.)
embody / symbolize (v.)
fight for ≠ against (exp.)
raise awareness about (exp.)
speak up / speak out against (exp.)
stand up for (exp.)
stand one's ground (exp.)
take a knee (exp.)
activist (n.)
advocate (n. or v.)
demonstrate (v.)
oppose / protest (v.)
committed (adj.)
respected (adj.)
be involved in (exp.)
diversity (n.)
equality (n.)
inclusion (n.)
influence (v.)
be discriminated against (exp.)
be looked down on (exp.)
injustice (n.)
stigmatization / stereotype (n.)
be mistreated (v.)
demean / humiliate (v.)
harass / persecute (v.)
fair / just (adj.)
free (adj.)
civil rights (exp.)
equal treatment / on an equal footing (exp.)
obtain equal rights (exp.)
social justice (exp.)
achievement (n.)
challenge (n.)
emancipation (n.)
fulfillment (n.)
progress (n.)