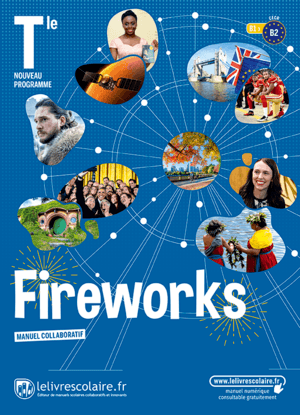 Anglais Terminale
Rejoignez la communauté !
Co-construisez les ressources dont vous avez besoin et partagez votre expertise pédagogique.
1. Identities and Exchanges
2. Private and Public Spheres
Ch. 3
Is It a Man's World?
Ch. 4
The Roaring Twenties
3. Art and Power
Ch. 6
A Never-Ending (Hi)story?
4. Citizenship and Virtual Worlds
Ch. 7
To Tweet or Not to Tweet?
Ch. B
Digital Passports at Risk...
5. Fiction and Realities
Ch. 8
Chivalry Isn't Dead!
Ch. 9
It's GoT to Be Shakespeare!
6. Scientific Innovations and Responsibility
Ch. D
To Infinity and Beyond!
7. Diversity and Inclusion
Ch. 12
Multicultural New Zealand
8. Territory and Memory
Précis
Unit 13
Activity 1
Differentiation
Making History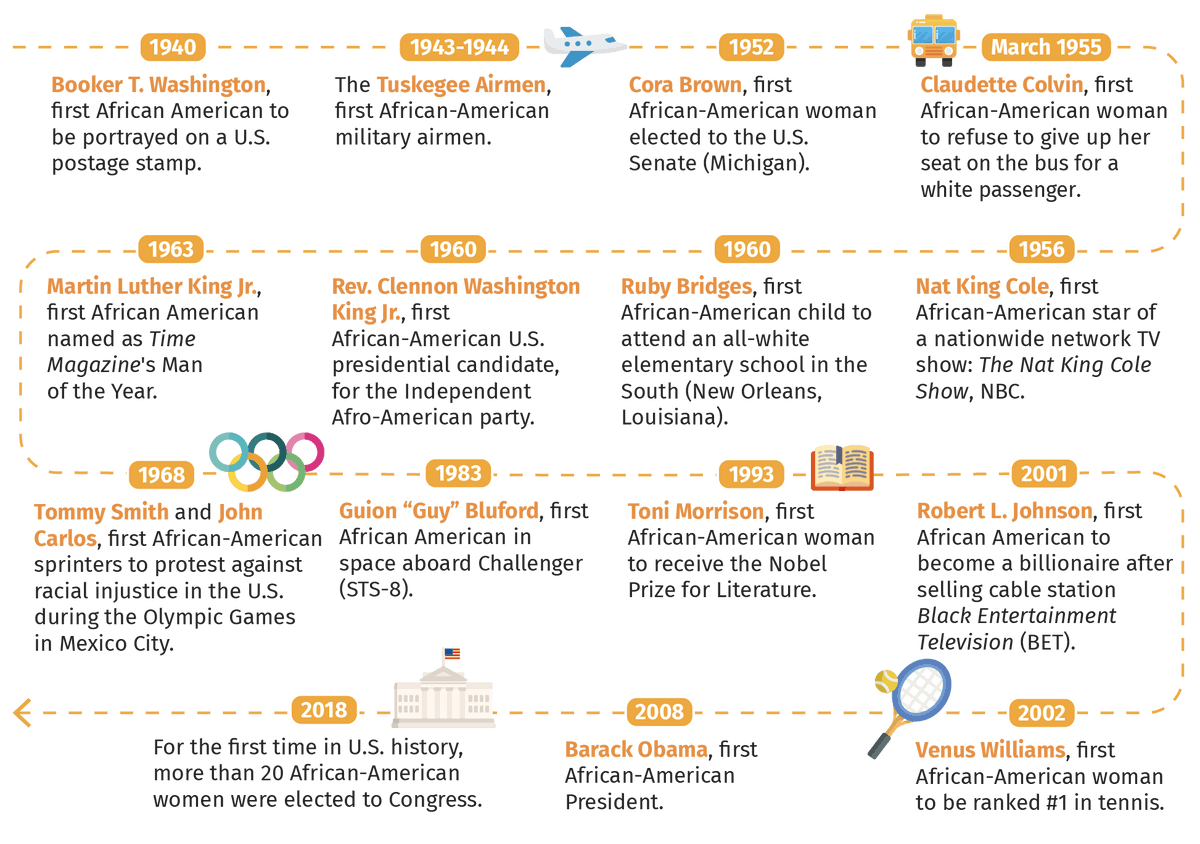 Le zoom est accessible dans la version Premium.
Crédits : lelivrescolaire.fr
Look at the timeline.
1
Look at the dates and the names. What do these people have in common?
2
Which achievement is the most outstanding to you? Why?
3
a.
Imagine what these deeds meant to these people and their community.
b.
Has the situation changed nowadays in that field?
In my opinion, the situation nowadays is... There have been improvements such as... However / yet...
Let's talk this out!
Group work
Mediation
4
a.
What made these achievements remarkable? Why?
b.
Should these achievements be remembered and celebrated more often? Why or why not?
Le Past Perfect (had + V-en)

Dans un récit passé, il permet de faire le point sur une situation antérieure au moment du récit ou de faire un retour en arrière sur un moment donné du passé.

Ex : Rosa Parks was not the first black woman to refuse to give up her seat to a white passenger: Claudette Colvin had already done this act of protest before.


Time's Up
1 min
Pair up and memorize as much information as you can from this page. Then, close your book and test your partners. Set a timer for one minute each.
Une erreur sur la page ? Une idée à proposer ?
Nos manuels sont collaboratifs, n'hésitez pas à nous en faire part.