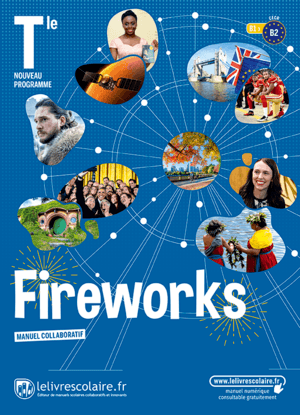 Anglais Terminale
Rejoignez la communauté !
Co-construisez les ressources dont vous avez besoin et partagez votre expertise pédagogique.
1. Identities and Exchanges
2. Private and Public Spheres
Ch. 3
Is It a Man's World?
Ch. 4
The Roaring Twenties
3. Art and Power
Ch. 6
A Never-Ending (Hi)story?
4. Citizenship and Virtual Worlds
Ch. 7
To Tweet or Not to Tweet?
Ch. B
Digital Passports at Risk...
5. Fiction and Realities
Ch. 8
Chivalry Isn't Dead!
Ch. 9
It's GoT to Be Shakespeare!
6. Scientific Innovations and Responsibility
Ch. D
To Infinity and Beyond!
7. Diversity and Inclusion
Ch. 12
Multicultural New Zealand
8. Territory and Memory
Précis
Counter Histories: Jackson [https://www.southernfoodways.org/film/counter-histories-jackson/], 2014.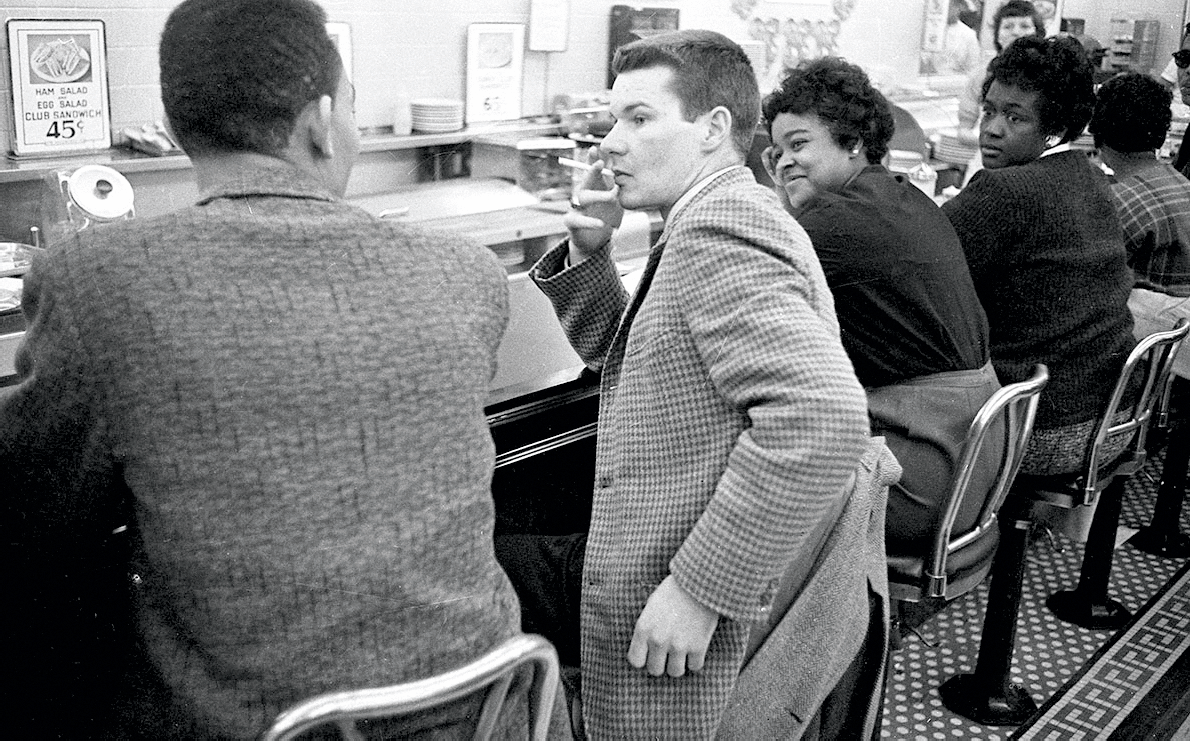 Le zoom est accessible dans la version Premium.
Crédits : The News & Observer newspaper, Raleigh, NC
Civil Rights protesters and Woolworth's Sit-In, Durham, NC, 1960.
The concept of sit-in was widened by students: there were kneel-ins at segregated churches, stand-ins at movie theaters, wade-ins at beaches and read-ins at libraries. These non-violent demonstrations resulted in the Civil Rights Act in 1964 which declared legal segregation unconstitutional.
against all odds (exp.)
personal fulfillment (exp.)
set a milestone (exp.)
Differentiation

Watch the video.
Then, click on your path! or
Path A
1-A
Who are the people speaking?
2-A
What did they do? Why?
3-A
What were the consequences of their action?
Their action had multiple consequences, such as... I think it really...
Path B
1-B
Pick out the reasons why communities were segregated in the south of the U.S.
2-B
Who were the people who took part in this sit-in?
3-B
What were their strategies and objectives?
I think they wanted to... In order to do so, they... Their strategy was to...
Let's talk this out!
Mediation
4
How has the situation evolved since the Civil Rights Movement?
5
Can you see yourself as an activist ready to change the world?
Back then, the situation was... Black people must have felt... To my mind, ... As for me, ... I think I could / couldn't... because...
Une erreur sur la page ? Une idée à proposer ?
Nos manuels sont collaboratifs, n'hésitez pas à nous en faire part.