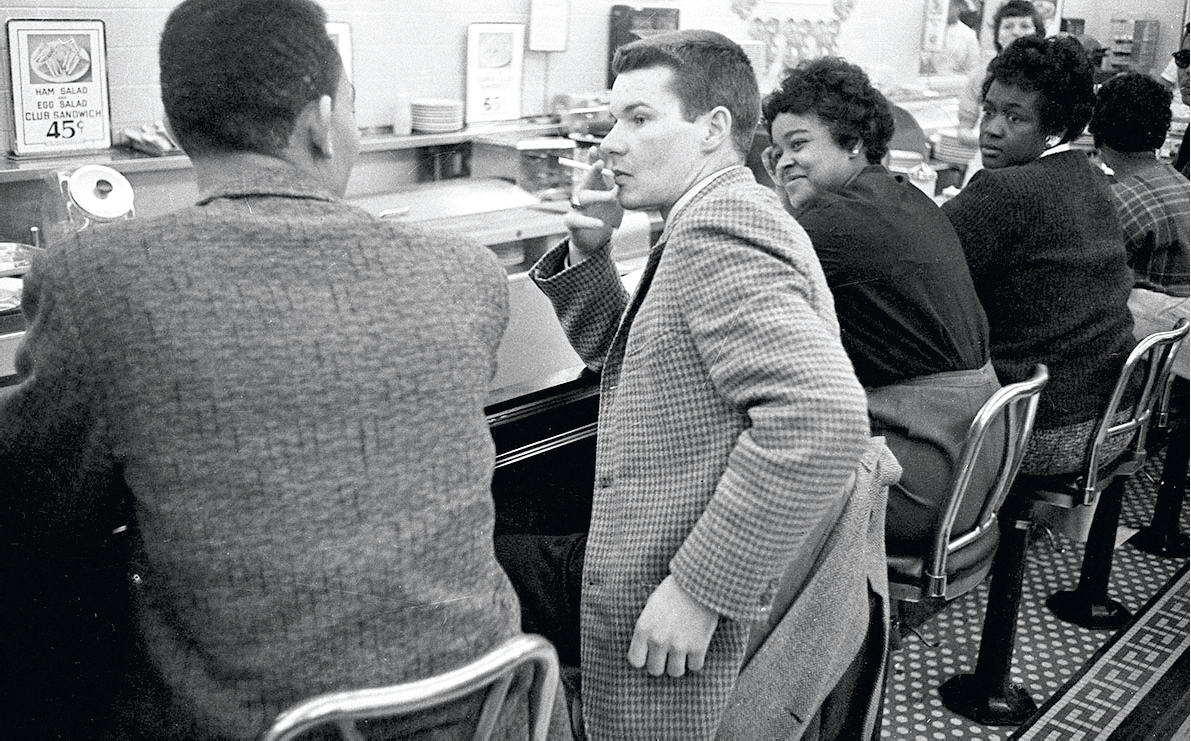 https://www.southernfoodways.org
The concept of sit-in was widened by students: there were kneel-ins at segregated churches, stand-ins at movie theaters, wade-ins at beaches and read-ins at libraries. These non-violent demonstrations resulted in the Civil Rights Act in 1964 which declared legal segregation unconstitutional.
against all odds (exp.)
personal fulfillment (exp.)
set a milestone (exp.)
Who are the people speaking?
What did they do? Why?
What were the consequences of their action?
Useful vocabulary: Their action had multiple consequences, such as... I think it really...
Pick out the reasons why communities were segregated in the south of the U.S.
Who were the people who took part in this sit-in?
What were their strategies and objectives?
Useful vocabulary: I think they wanted to... In order to do so, they... Their strategy was to...
Share your findings with your classmates.
How has the situation evolved since the Civil Rights Movement?
Can you see yourself as an activist ready to change the world?
Useful vocabulary: Back then, the situation was... Black people must have felt... To my mind, ... As for me, ... I think I could / couldn't... because...