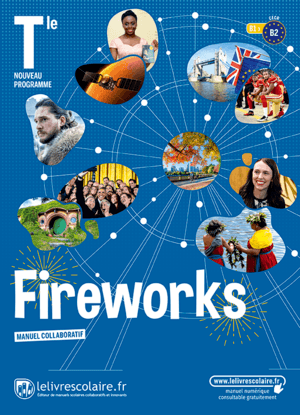 Anglais Terminale
Rejoignez la communauté !
Co-construisez les ressources dont vous avez besoin et partagez votre expertise pédagogique.
1. Identities and Exchanges
2. Private and Public Spheres
Ch. 3
Is It a Man's World?
Ch. 4
The Roaring Twenties
3. Art and Power
Ch. 6
A Never-Ending (Hi)story?
4. Citizenship and Virtual Worlds
Ch. 7
To Tweet or Not to Tweet?
Ch. B
Digital Passports at Risk...
5. Fiction and Realities
Ch. 8
Chivalry Isn't Dead!
Ch. 9
It's GoT to Be Shakespeare!
6. Scientific Innovations and Responsibility
Ch. D
To Infinity and Beyond!
7. Diversity and Inclusion
Ch. 12
Multicultural New Zealand
8. Territory and Memory
Précis
4 • Citizenship and Virtual Worlds
Vers le Bac
Préparation à l'épreuve orale de Terminale
Expression orale

Évaluations communes 10 min
In your opinion, which quote or picture among the ones below best illustrates the ideas of Citizenship and Virtual Worlds?

5 min. Justify your choice.
5 min. Answer the questions from the examiner.


Refer to elements you studied in class and express your opinion.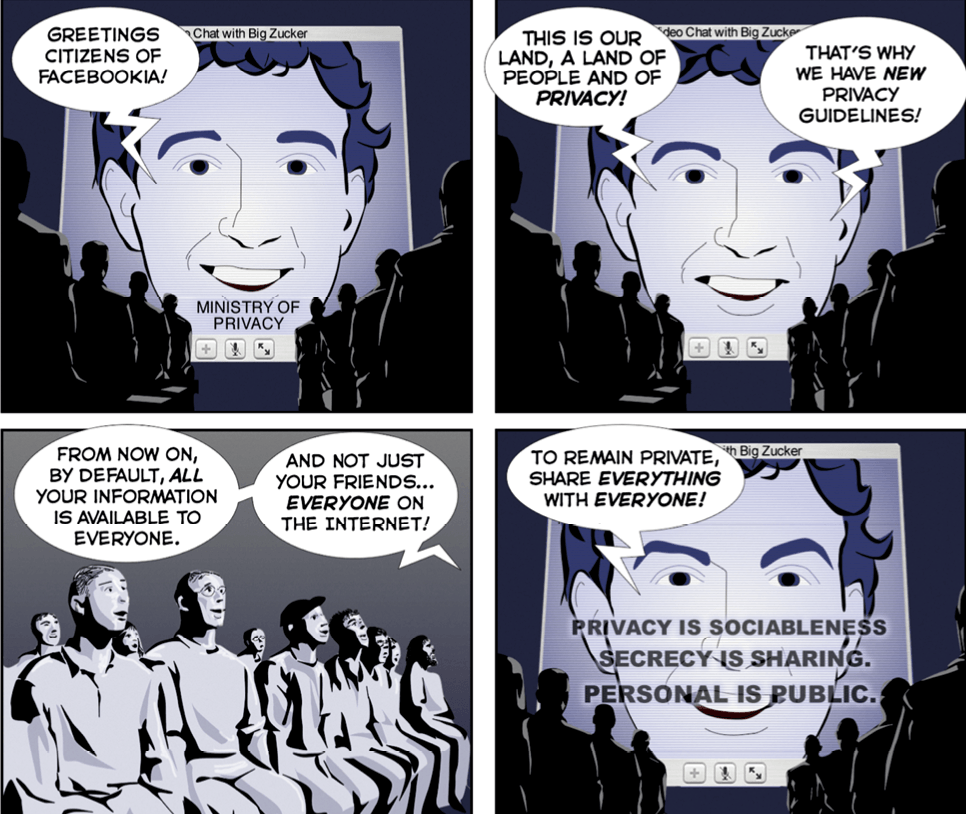 Le zoom est accessible dans la version Premium.
Crédits : @2009 Geek Culture. For more comics, visit geekculture.com
The Joy of Tech
, Nitrozac & Snaggy,
Joyoftech.com
, 2009.

Le zoom est accessible dans la version Premium.
Crédits : Vote Leave/Twitter/DR
Tweet from the official Vote Leave campaign twitter account the day before the Brexit referendum.
Comment, au sein de chaque aire géographique étudiée, les rapports du au sont‑ils organisés et comment ces relations sont-elles modifiées par le développement du  ? Dans un monde numérisé et qui a profondément changé la nature des , comment évoluent les relations entre le citoyen et le pouvoir ? Les nouveaux semblent représenter un progrès dans le , et la de chacun. Le recours massif aux médias numériques conduit cependant à s'interroger sur ses conséquences, tantôt sur le plan (difficulté à hiérarchiser l'information et à démêler le vrai du faux, réduction de au profit de l'engagement , permanence des traces numériques avec atteinte éventuelle à , repli sur soi, ), tantôt sur le plan  : les développent des (encyclopédies collaboratives, wikis, moocs, webinaires, réseaux sociaux...) qui refondent, au moins en apparence, la nature des .
free speech (exp.)
respect for private life (exp.)
social reference

/ˈrɛfərəns/

(exp.)
democracy

/dɪˈmɒkrəsɪ/

(n.)
private sphere / privacy (n.)
individual (n.)
be committed (v.)
access to knowledge (exp.)
legitimate

/lɪˈdʒɪtəmət/

(adj.)
hacker (n.)
influence

/ˈɪnflʊəns/

(n., v.)
mastery (n.)
leadership

/ˈliːdəʃɪp/

(n.)
the media (n.)
threat (n.)
digital

/ˈdɪdʒɪtəl/

(adj.)
Artificial Intelligence (A.I.) (exp.)
digital footprints (exp.)
fake news (exp.)
identity theft (exp.)
cyberbullying (n.)
data (n.)
be connected (v.)
circulate (v.)
progress / improve (v.)
share information (exp.)
social interactions (exp.)
collaboration

/kəˌlæbəˈrεɪʃən/

(n.)
communication (n.)
bond (n. or v.)
exchange (n. or v.)
link (n. or v.)
interact with (v.)
Pour en savoir plus sur l'épreuve orale du baccalauréat en Anglais .

Pour vous entraîner, mettez-vous en condition d'examen et un sujet.
Une erreur sur la page ? Une idée à proposer ?
Nos manuels sont collaboratifs, n'hésitez pas à nous en faire part.