Cultural spots
Exclusivité numérique
St David's Day
✔ Écrire et réagir à l'écrit : j'écris pour communiquer.
✔ Culture : je découvre la civilisation des pays anglophones.
Workbook p. 136
Saint David's Day is celebrated in Wales on March 1st, in honour of St David, the patron saint of Wales. Welsh people wear the national symbols: daffodils and leeks and hold the flag of St David with a yellow cross on a black background. Disneyland in Paris organises the Saint David's Welsh Festival. The characters are dressed in traditional Welsh costumes and a market offers Welsh food, drinks and craft market. What do you know about Wales?
St David
St David is the patron saint of Wales, whose saint's day is celebrated annually on 1st March.

St David (or 'Dewi Sant' in Welsh) was born on the south west coast of Wales [...]. His family was aristocratic. He was educated at a monastery and became a missionary, travelling through Wales and to south west England and Brittany to spread Christianity. [...] David founded a monastery where St Davids stands today. He died in 589 AD and was buried in the grounds of his own monastery.
1.
Read the text. Gather information about St David and introduce him.
2.
Pick out countries and regions. Why was St David travelling?
3.
What is Saint David's name in Welsh?
Here are some names of famous Patron Saints, find the odd one out.






Le zoom est accessible dans la version Premium.
1.
Look at the picture. Spot the Welsh flag, what is there on it?
2.
How many vegetables can you see?
3.
Watch the
and spot as many Welsh symbols as you can.
4.
As Wales, other countries have flowers as national emblems. Find out the corresponding flowers for these countries: England, India, France and Scotland.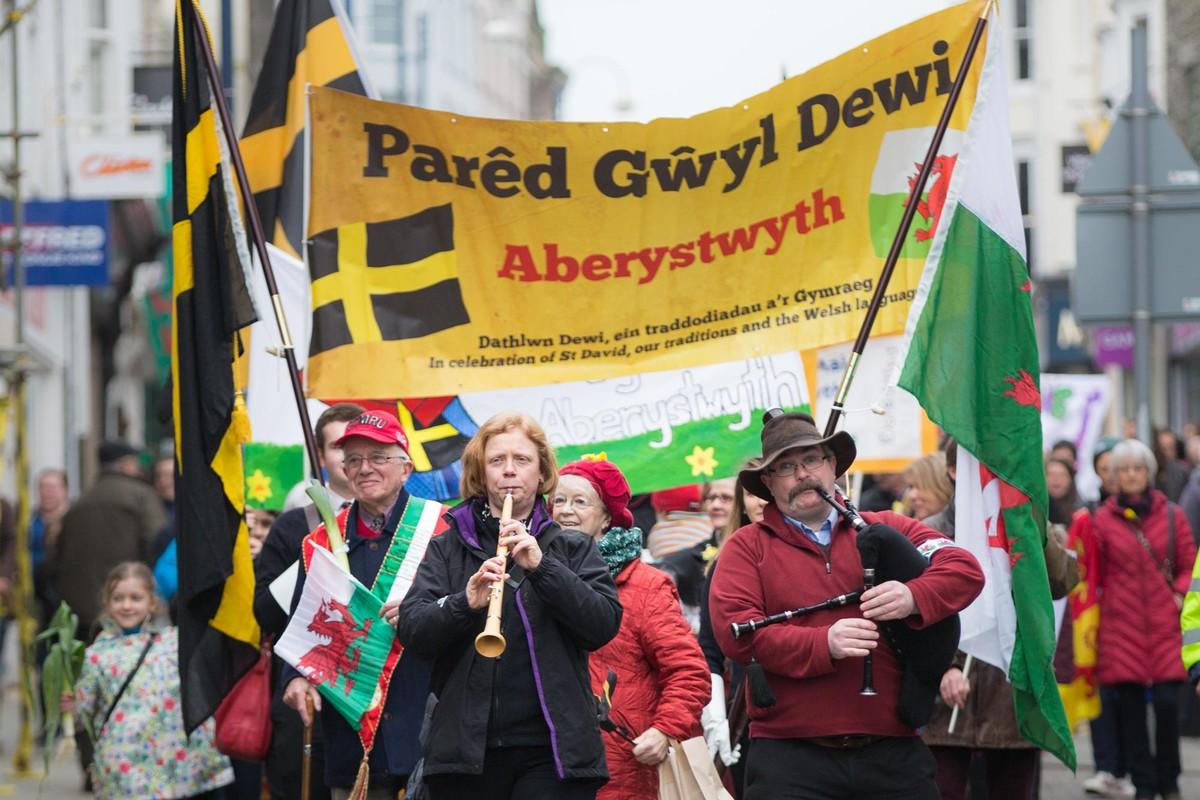 Le zoom est accessible dans la version Premium.
Aberystwyth St David's Day Parade, Wales, February, 2015.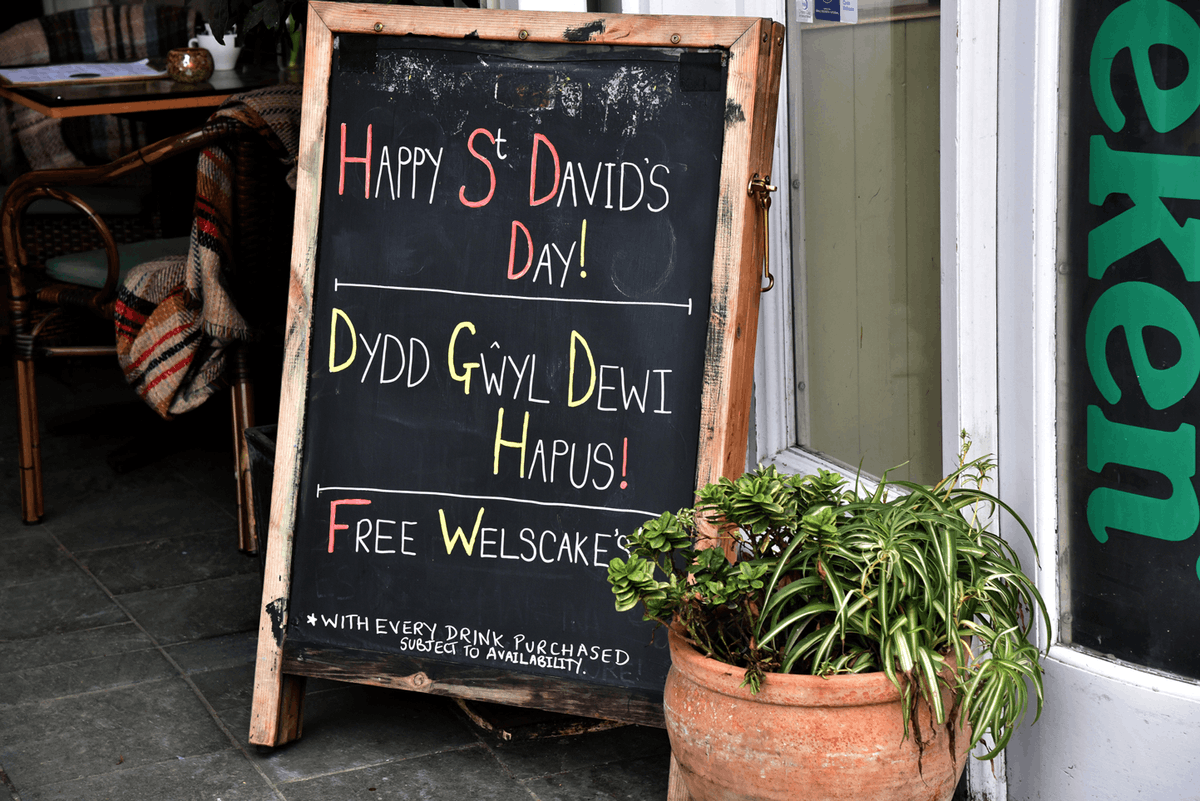 Le zoom est accessible dans la version Premium.
Restaurant's menu in Cardiff, Wales, March, 2017.
1.
Look at the first picture, how many different flags can you identify?
2.
Now focus on the banner. In which language is it? Spot a name you read in the
Did you know
.
3.
Try to read the sentence with the Welsh accent.
Enregistreur audio
4.
Look at the menu, match the Welsh words to the English equivalents, then make some flash cards for these 4 words (Welsh / English).
Use . For St David's Day parade in Disneyland Paris, you are asked to design a banner.
I can write simple English words on the banner.
I can design a banner with English words and Welsh symbols.
I can design a banner with Welsh words and symbols.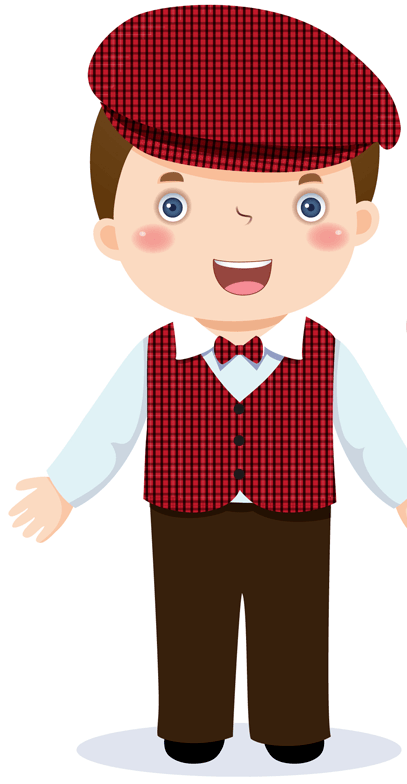 Une erreur sur la page ? Une idée à proposer ?
Nos manuels sont collaboratifs, n'hésitez pas à nous en faire part.