Observe and listen
Identify the elements of the artwork.
Slave Labour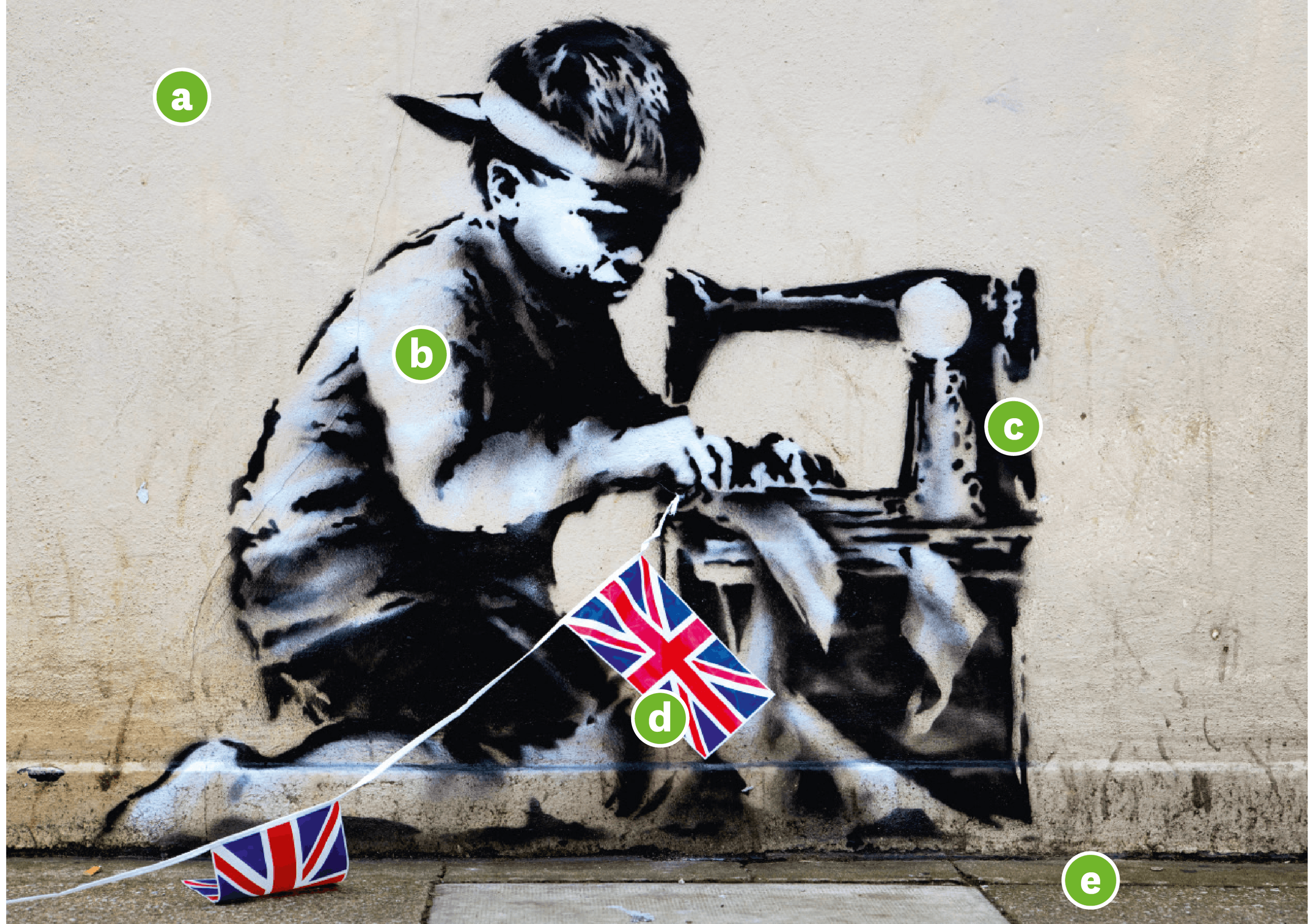 Banksy, Slave Labour, 2012.
a
:
b
:
c
:
d
:
e
:
Complete the sentence with information about the work of art.
This is an example of by the artist . He created it on the wall of a Poundland shop in London in .
Listen to the audio and find out more about Banksy's intention.
a)
Slave Labour is an example of (impressionist painting / street art / abstract art).
b)
The aim of this work of art is to (denounce child labour / encourage children to work / criticise the British education system).
c)
In 2013, the mural was destroyed. (Right. / Wrong.)
Do you like Banksy's street art? Explain.💡 Tip: Yes, I like it because... No, I don't like it because...