1.
Describe the photo and explain how it makes you feel.
The child is… / She seems to… / I feel heartbroken...  
Heavy
/ˈhɛvi/
: huge weight. Lift
/lɪft/
: to raise. Rags
/rægs/
: old clothes. Tree trunks
/trʌŋks/
: a part of a tree.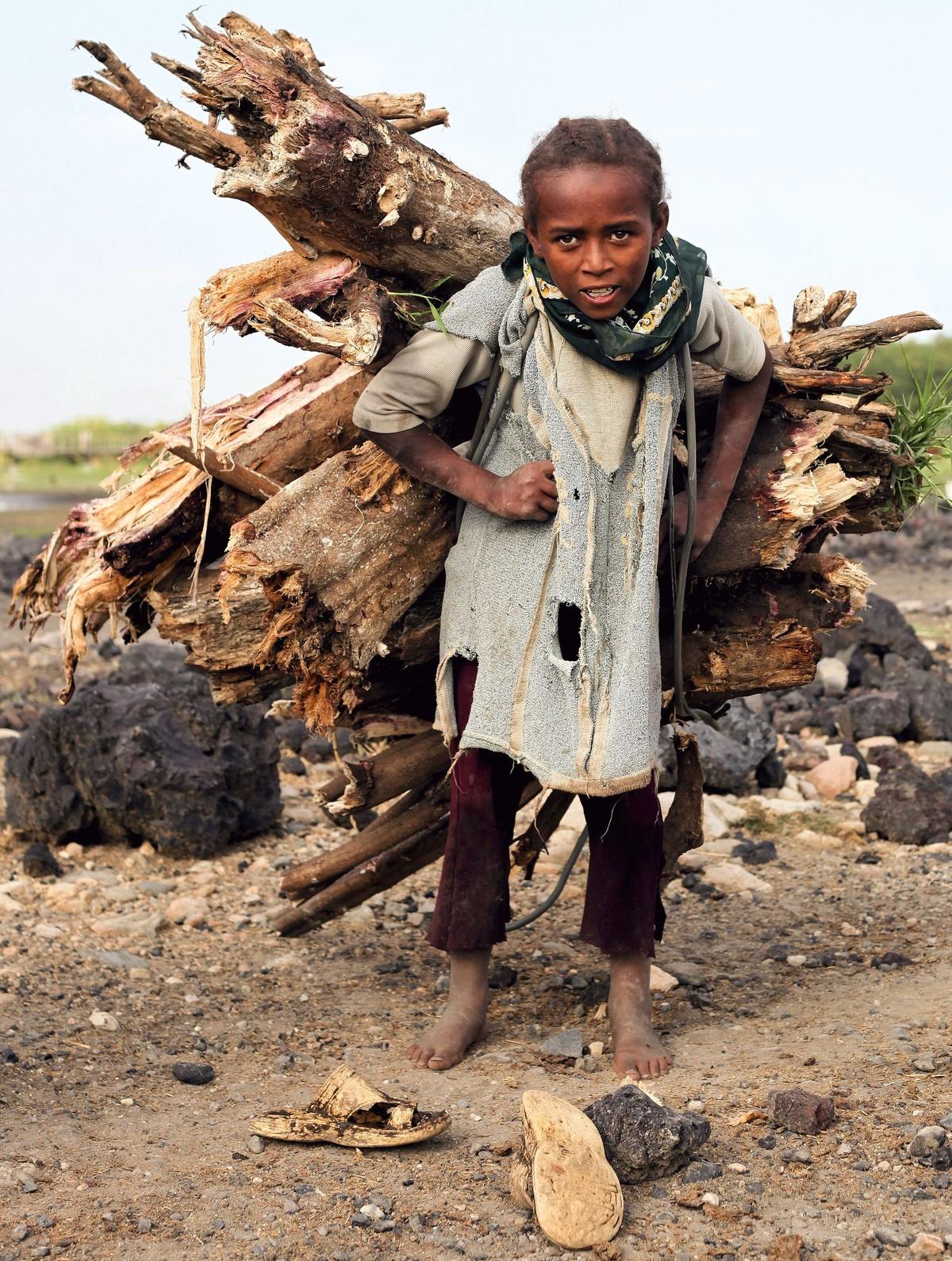 Le zoom est accessible dans la version Premium.
Crédits : veleknez/Shutterstock
Child working in South Ethiopia, 2009.
2.
Listen to the audio and answer the questions.
a)
What is the UN? 
b)
Give three examples of the type of work children are engaged in.
c)
Child labour is
(unsafe / formative / risky).
3.
Why are your chores at home very different of child labour?