Écrire et réagir à l'écrit : je copie et écris sous la dictée.
Culture : je prends conscience des différences culturelles.
Afternoon tea is the equivalent of our "goûter." It was made popular in England by Queen Victoria in the 19th century. People have tea, scones with jam and clotted cream or even sandwiches. Its equivalent is called "Merienda" in Spain or "Kaffee und Kuchen" in Germany. What do the French have for tea?
Read
What is the event planned? Say who and where.
Describe the characters in the picture. Who are they?
Watch a scene from the film. Do you recognise the characters?
Research fantasy films and write your top 5 list!
undefined
Find all the words related to Alice in Wonderland. Match each character with his/her name.
CHESHIRECATALICEMARCHHAREDORMOUSE
MUSHROOMTEAWONDERLANDCATTERPILLAR
MADHATTERTARTWHITERABBITLEWISCAROLL
QUEENOFHEARTSMOUSEWHITE
QUEENCUPCAKE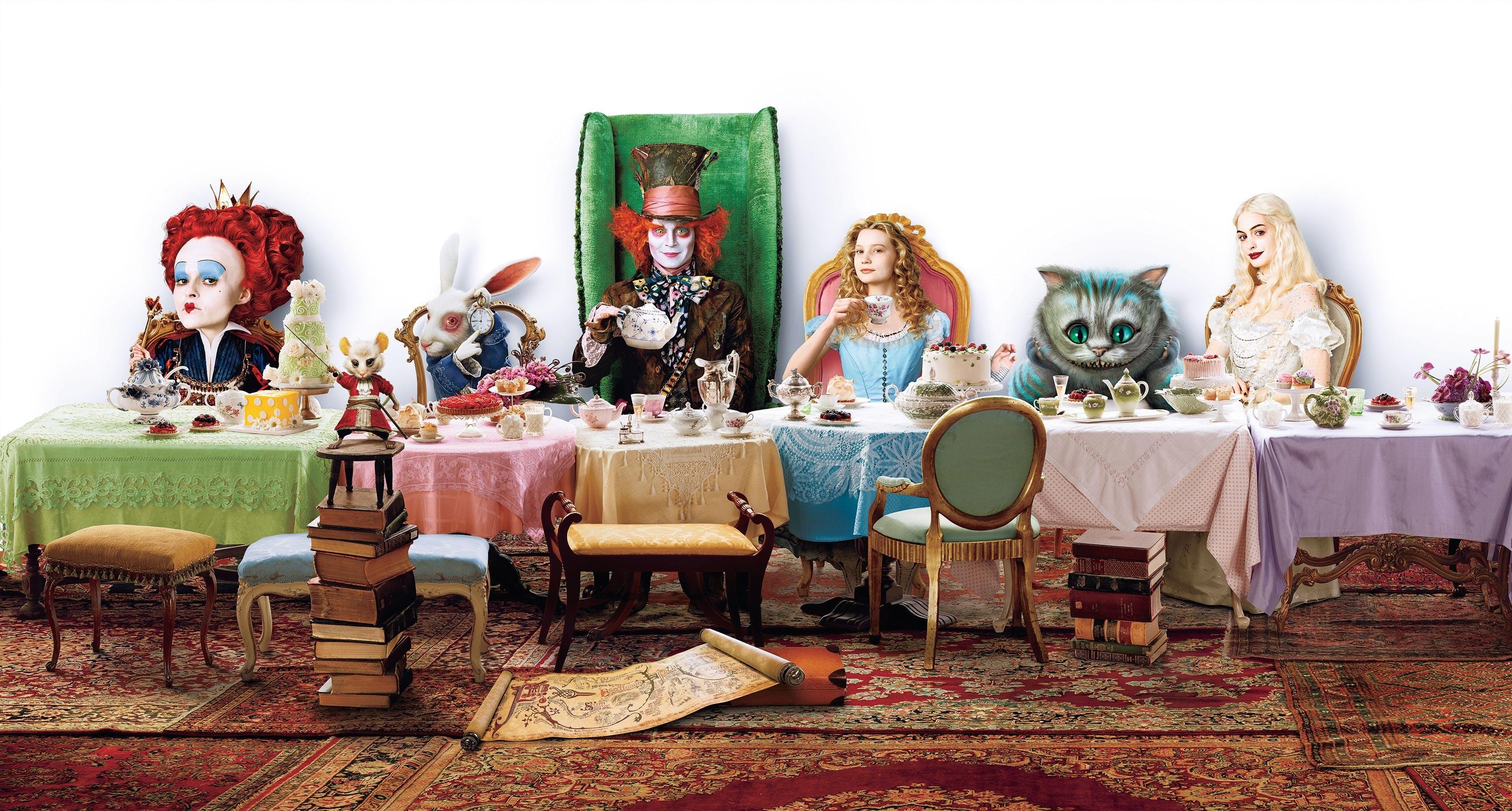 You are cordially invited to a Very Merry

Tea Party

 

by ALICE

Sunday, 3 July, 2–4 p.m.



Follow the white rabbit to a Wonderland party




at 123 Dream Lane Wonderland, UK



Begin at the beginning and go on till you reach the end, then stop
RSVP
or it's off with your head!
EntertainmentHotline/Youtube/DR
Talk
Would you like to eat what you see in this picture?
Suggest ideas & make the menu of your perfect afternoon tea. Use
some
&
any
.
Compare your menu with your classmates'.
Read as fast as possible.
Make some fun, funky food and
with some luck,
You can bake a kooky cookie or
stew a stupid duck.
Look it all up in a cool book.
Or… find a good excuse why you
shouldn't have to cook!
Enregistreur audio
Watch
Watch the
video
and write down keywords.
Do you like cupcakes? Do you like baking and cooking?
What a mess! The Mad Hatter mixed up the recipe. Put it in the right order.
Ingredients
☆ 1 cup white sugar
☆ 1/2 cup butter
☆ 2 eggs
☆ 2 tsp. vanilla extract
☆ 1-1/2 cups all-purpose flour
☆ 1-3/4 tsp. baking powder
☆ 1/2 cup milk

Directions
1. Preheat oven to 350 degrees, and place liners in pan.
2. In a bowl cream together the sugar and butter. Beat in eggs and add vanilla. Combine flour and baking powder, add to mixture then mix well. Stir in milk until batter is smooth. Then pour.
3. Bake 20-25 minutes. Calories: 209.
Drink me!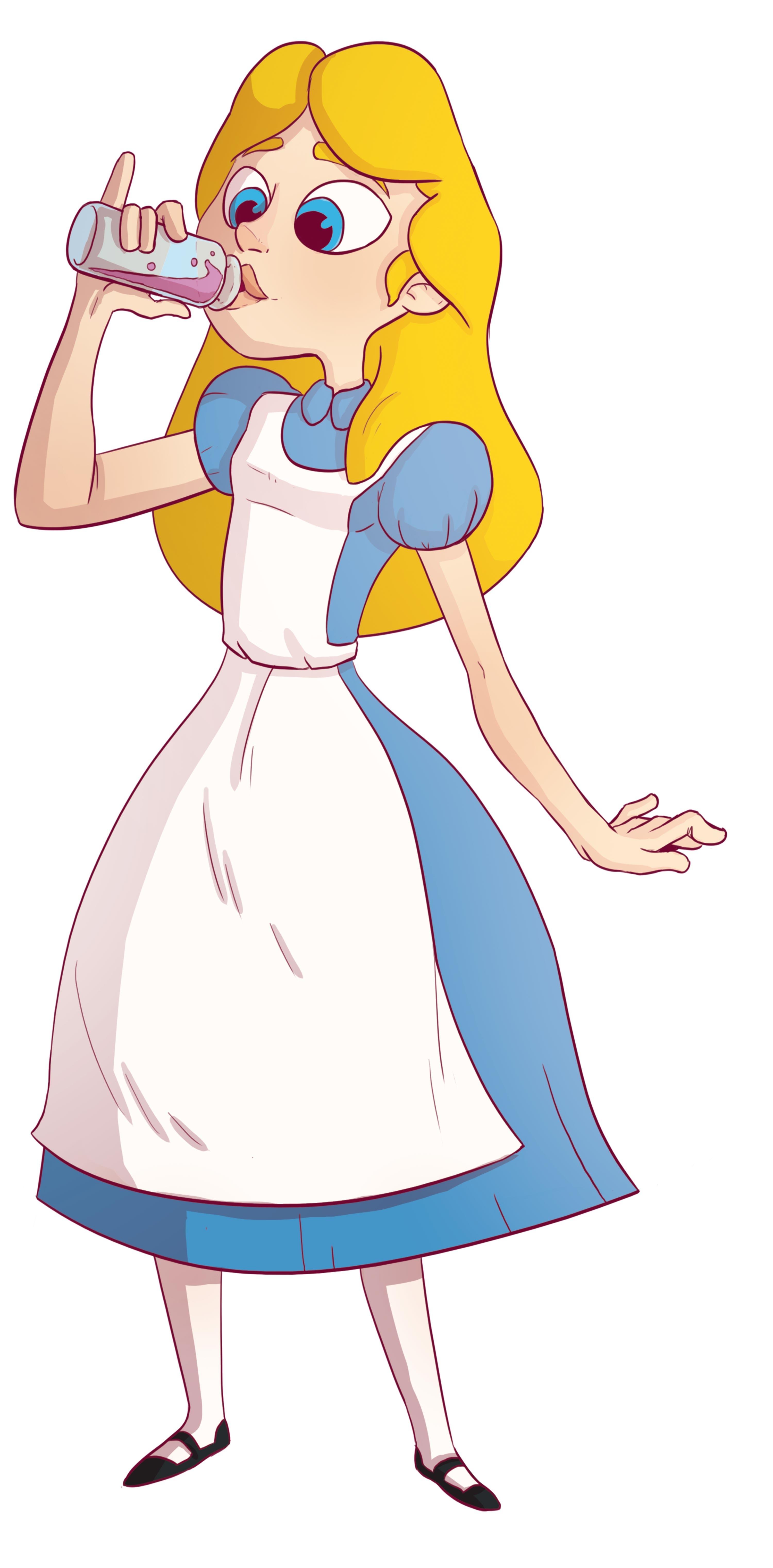 Use
Canva
and organise your own mad tea party. First, create an invitation card and then, show time!
A1 I can write a simple invitation card.
A1+ I can write a menu for my ideal tea time.
A2 I can suggest ideas and accept or refuse suggestions.