A text conversation
Look at the document and present it.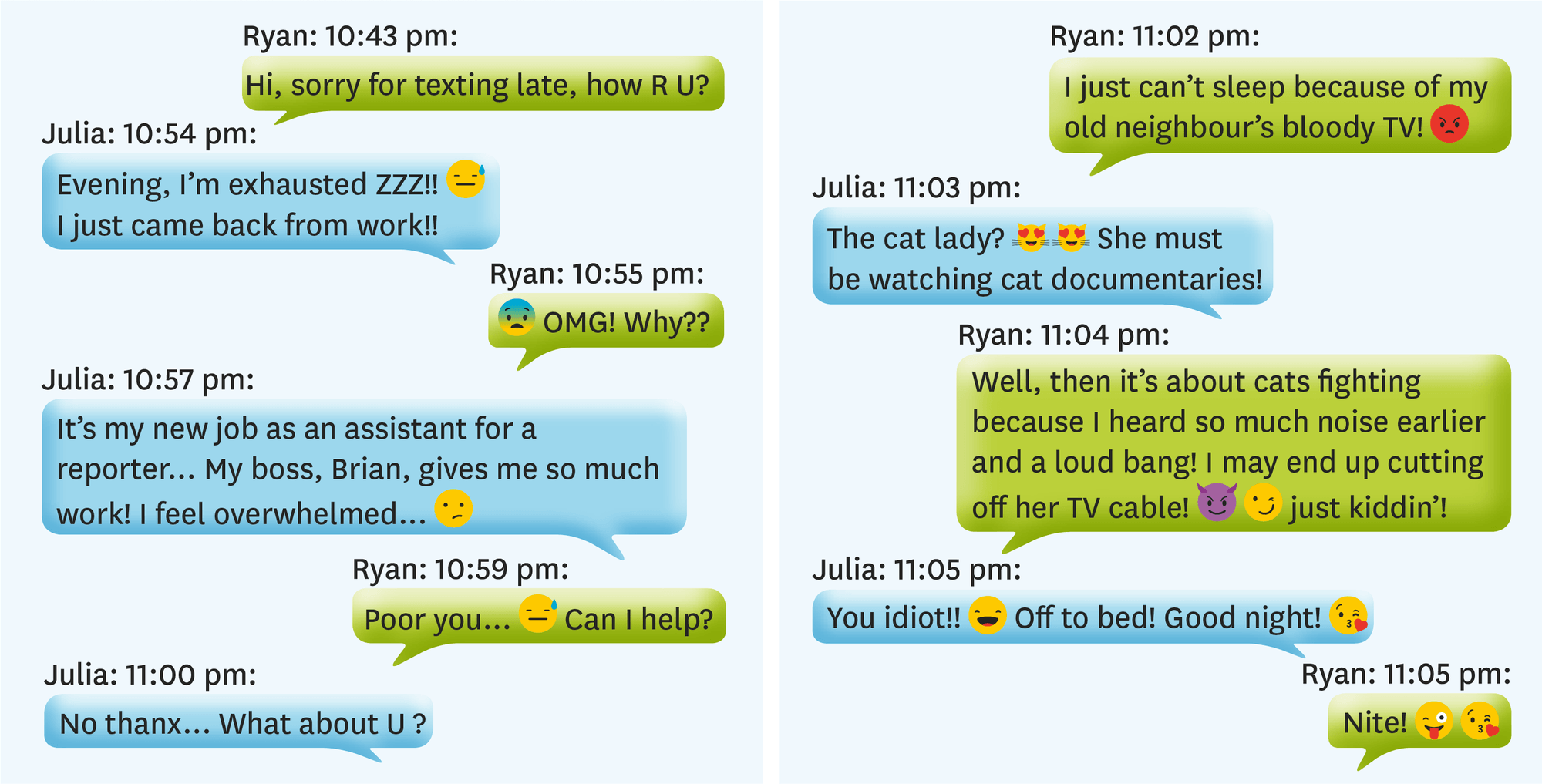 a)
This document is a .
b)
The two people texting are and .
c)
The conversation started at and finished at .
d)
The main subjects of the conversation are and .
Match each emoticon with its description.
Imagine Ryan's interview with the police: reorder words to find the police's questions, then write Ryan's answers.
a)
were / on / February / What / doing / the / you / 28
th
/of / ? ➝ 
Ryan's awswer:
b)
you / Who / with / were / ? ➝ 
Ryan's awswer: c)
you / strange / anything / Did / hear / ? ➝
Ryan's awswer: d)
see / anything / you / unusual / Did / ? ➝
Ryan's awswer: e)
O'Neill / kill / Did / Brian / you / ? ➝ 
Ryan's awswer: