1.
Does the picture match your expectations about New Zealand? Why?
To my mind… though / In my opinion… whereas…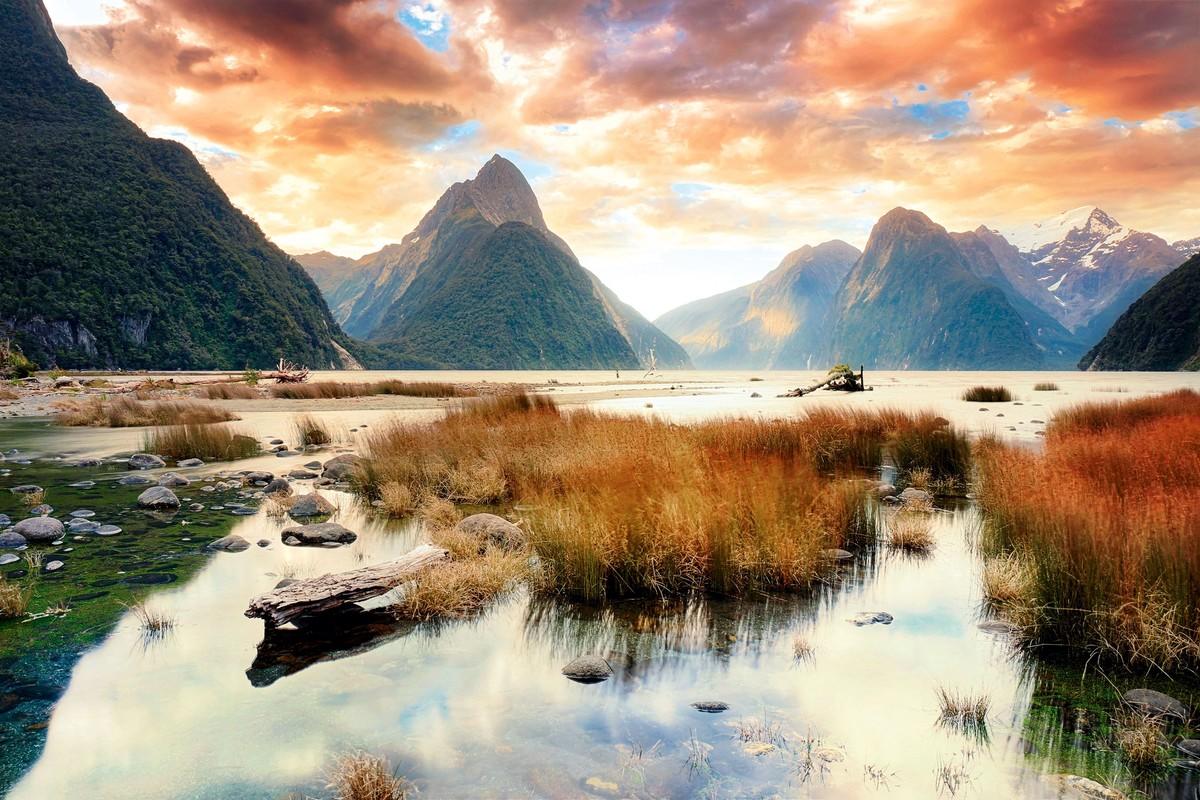 Le zoom est accessible dans la version Premium.
Crédits : Luis Boucault/Shutterstock
2.
Now, listen and choose the correct answer.
a)
Elijah and Josh are talking about their vacation
(in the cafeteria / in the train / walking in the street).
b)
New Zealand is
(a big island / made of two main islands / an archipelago of small islands).
c)
Summertime is
(all the year round! / in July / in December).
d)
The warmest part of New Zealand is
(the North / the South / Mount Cook National Park).
3.
Highlight the nouns of the landscapes that are the most characteristic of the South Island.