Yearbook memories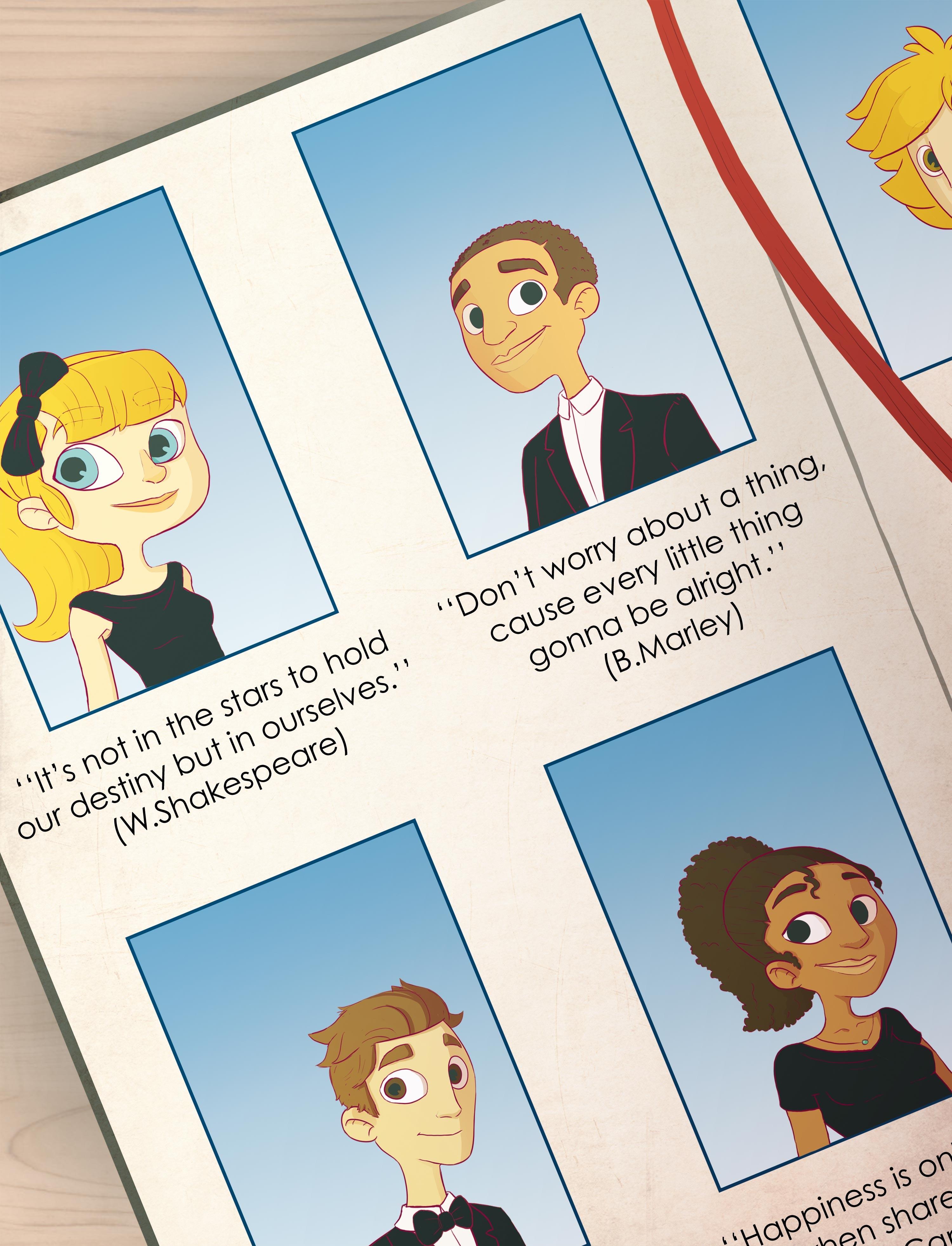 In group, identify the characters from the cast. What can you say about them? Describe what you can see.💡 Tip: We can see…, There is/are…, We think it's…
Read the reviews. Note the positive comments and write your own positive review!
What does writing a yearbook mean to you?
★★★★★ "To me, yearbooks are an opportunity to express myself and to enrich the lives of the other members of the student body through the joy of the written word." 💬  Alisha

★★★★ "Not only are we creating the book, we are coming together as a class and making memories that will last forever." 💬  Brian

★★★★★ "We do not just write essays and take pictures, we document history." 💬  Shannon

★★★★★ "A time capsule of this school year. It is something that is so unique and can never be replicated." 💬  Amanda

★★★ "All of the best moments and memories throughout the year documented in one amazing book you get to keep forever." 💬  Shayla
a)
Note the positive comments. 
b)
Write your own positive review! 
c)
Fill in the blanks (postive
,
negative
,
many
,
few
):
of the comments are , so  students have a  opinion on yearbooks.
This year, make your own yearbook! You can begin now: take a piece of paper and draw yourself. Don't forget to pick a quote to illustrate your motto.