Get ready
Read the question: "Why are gothic stories so fascinating?". Note the first adjective. Then, write down the letter of the images that make you think of this adjective.

Brainstorm from the title of the chapter.
Do you know stories about love and death (books, films, songs, etc.)?

Love and death are:




↗
←
Love to death
↘

Love stories that end in death are:

tragic

romantic

depressing

heartbreaking
Check with this table what you already know.
| | | | |
| --- | --- | --- | --- |
| Today, can you… | Prove it! | 🙂 | 🙁 |
| recount past events? | A few nights ago, ... | | |
| write speeches and stories? | Once upon a time, | | |
| recite a text? | "The Curse" — Red lips as dark as blood / white skin as soft as silk / black hair that shimmers in the moonlight | | |
Observe and listen
Look at the picture and answer the following questions: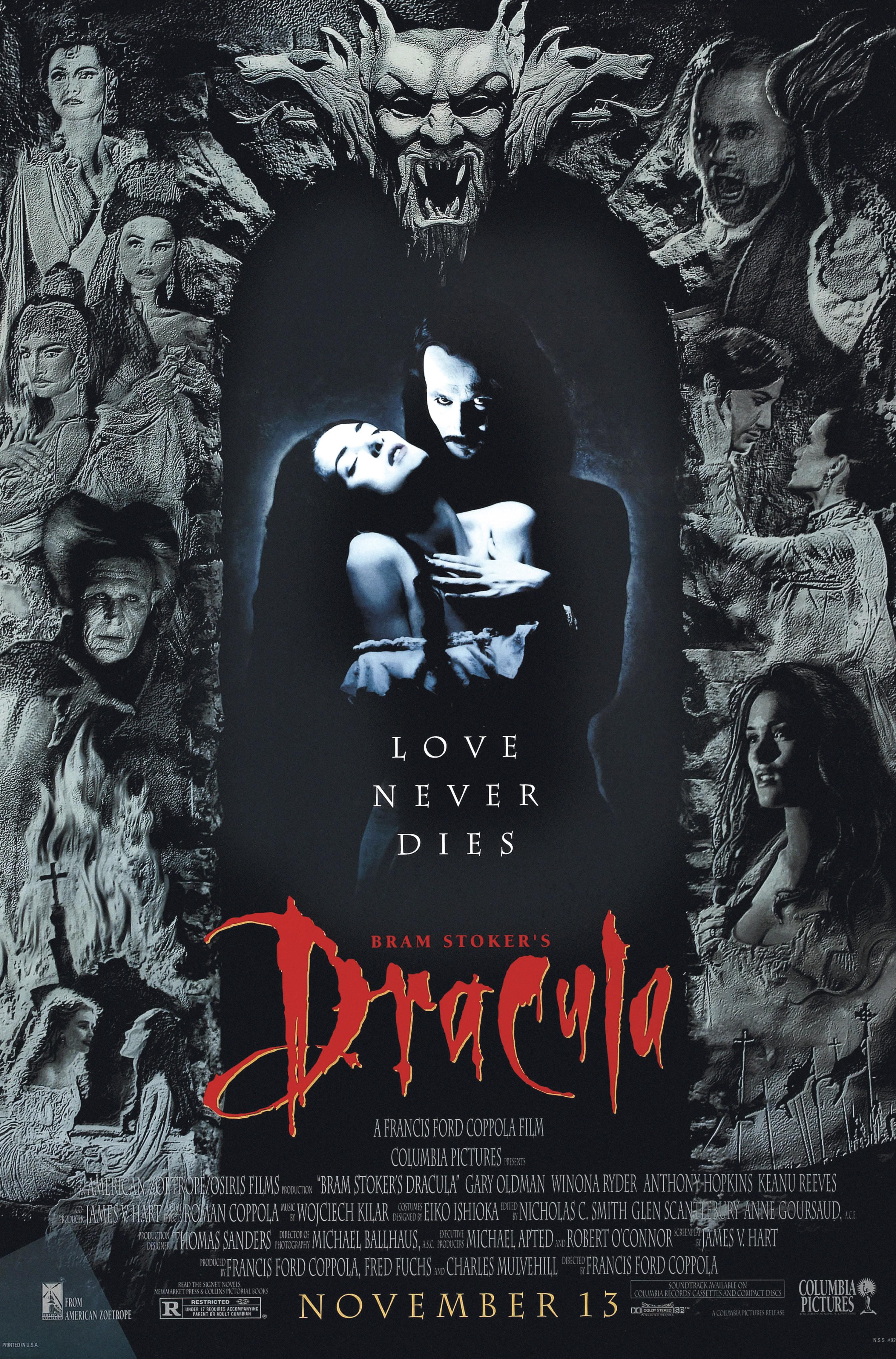 a)
What is the characters' relationship? 
b)
What can you see in the background? 
c)
What film genre is it?
Look at the poster and fill in the grid. Then, listen to the audio guide and check your answers.
| | |
| --- | --- |
| Atmosphere | |
| Mystical creatures | |
| Type of document | |
| Inspiration | |
Fill in the blanks to recap on the poster.
The film stars  as Count , as Harker and as  Harker. The atmosphere of the poster is very . We can see frightening  that look like , the three-headed dog. Nevertheless, it is a  film.
Let's have fun
Listen to the recording. Which figure of speech can you spot?
Michael R. Bunch, "Vampires"
Michael R. Bunch, "Vampires"
Sunlight, or a stake,
or a cross—such common things.
Still, late at night, when the bat-like vampire sings,
we shrink from his voice.


What is the effect of this figure of speech?
Try to write a sentence using this figure of speech.