1.
The word "geek" has two meanings in English. Fill in the blanks to complete the definitions.
a)
Someone
(synonym of intelligent) but not
(synonym of fashionable).
b)
Someone who is
(synonym of mad) about a particular subject and knows a lot about it.
2.
What about the meaning in the French language?
3.
a)
Look at the pictures. Label them using theses words.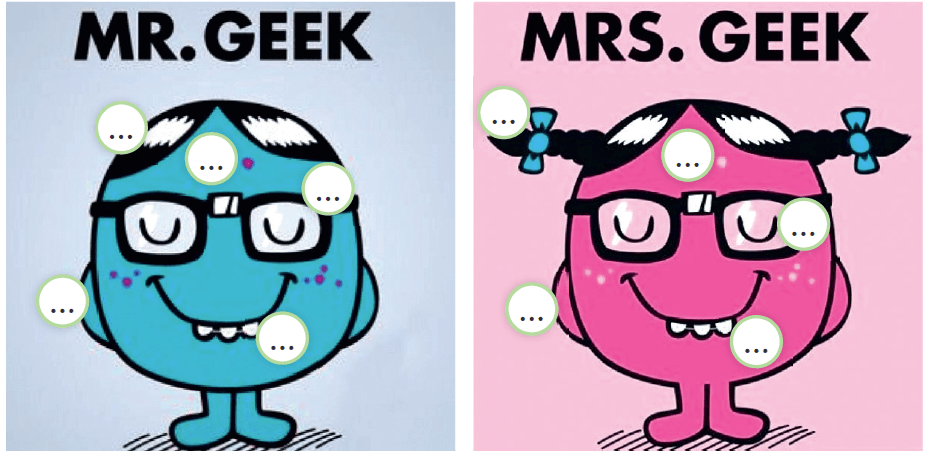 Le zoom est accessible dans la version Premium.
Crédits : Steven Anderson/DR
A) Hands behind the back
B) Glasses
C) Geeky hairstyle
D) Goofy teeth
E) Acne spots
b)
Imagine their habits.
They probably enjoy
They probably don't like
4.
Group work
Discuss this statement with your classmates: "A geek can never be cool." Write two arguments in favour of the statement and two arguments against.