1. Ninety-two percent of teenagers go online weekly.
2. What percentage of teenagers have access to a smartphone? , or .
3. Snapchat is the most popular social network. 
Mr or Mrs Geek?
The word "geek" has two meanings in English. Fill in the blanks to complete the definitions.
a)
Someone (synonym of intelligent) but not (synonym of fashionable).
b)
Someone who is (synonym of mad) about a particular subject and knows a lot about it.
What about the meaning in the French language?
a)
Look at the pictures. Label them using theses words.
b)
Imagine their habits.
They probably enjoy
They probably don't like
Discuss this statement with your classmates: "A geek can never be cool." Write two arguments in favour of the statement and two arguments against.
You're always on Snapchat!
Label the picture describing each situation using the present BE + V
-ing
with the verbs below.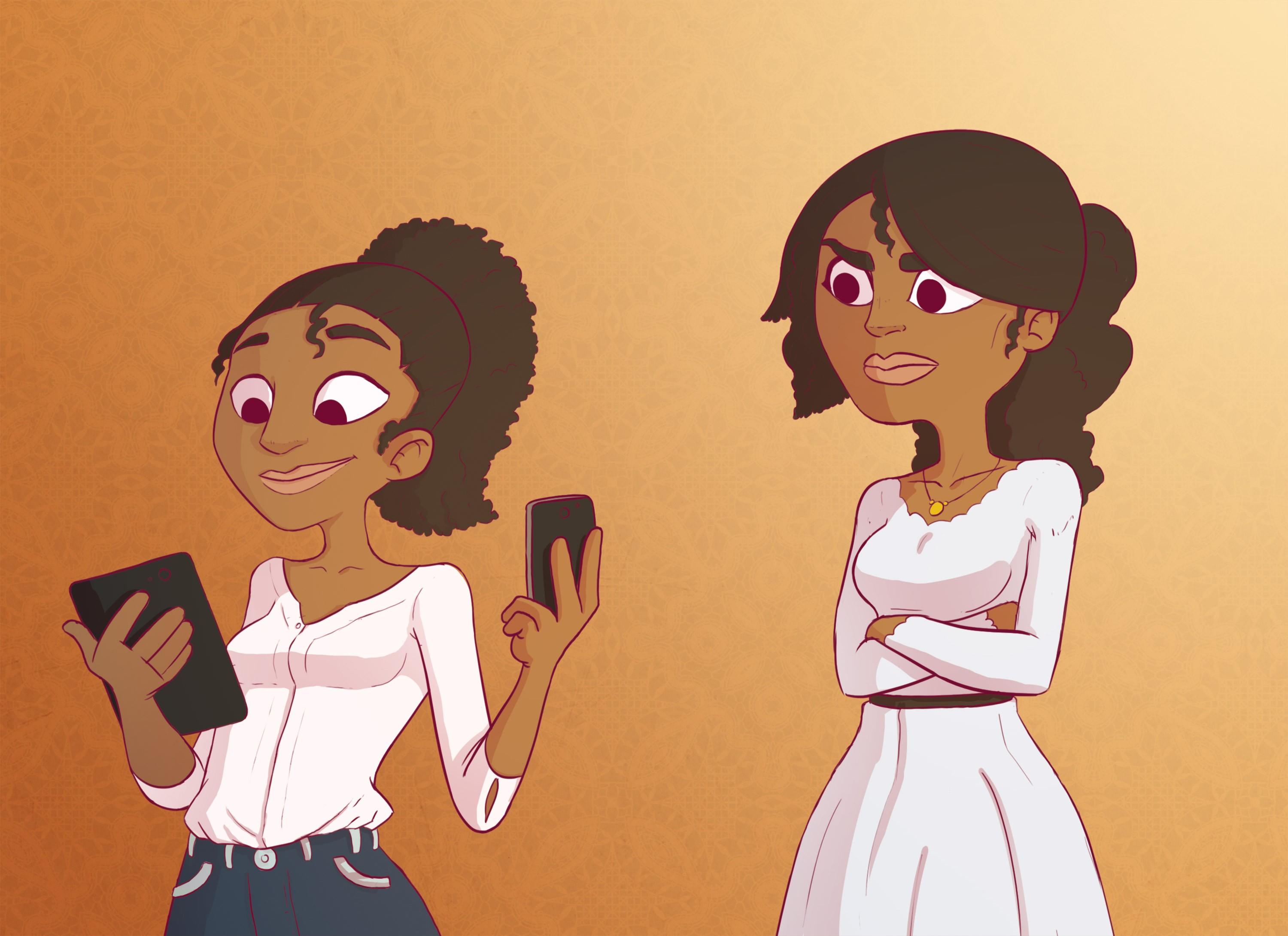 ⓐ
Jamala is
ⓑ
She is
ⓒ
She is also
ⓓ
Her mother is
Now, listen to the audio. Pick the technology-related words Jamala uses.
You're always on Snapchat!
Sum up Jamala's and her mother's arguments. 
Turn on /tɜːn ɒn/ ≠ turn off /tɜːn ɒf/.
Get on somebody's nerves /nɜːvz/: annoy someone a lot.
| | |
| --- | --- |
| Jamala's arguments for social media | Her mother's arguments against social media |
| | |
| | |
| | |
| | |
How often?
Look at the document.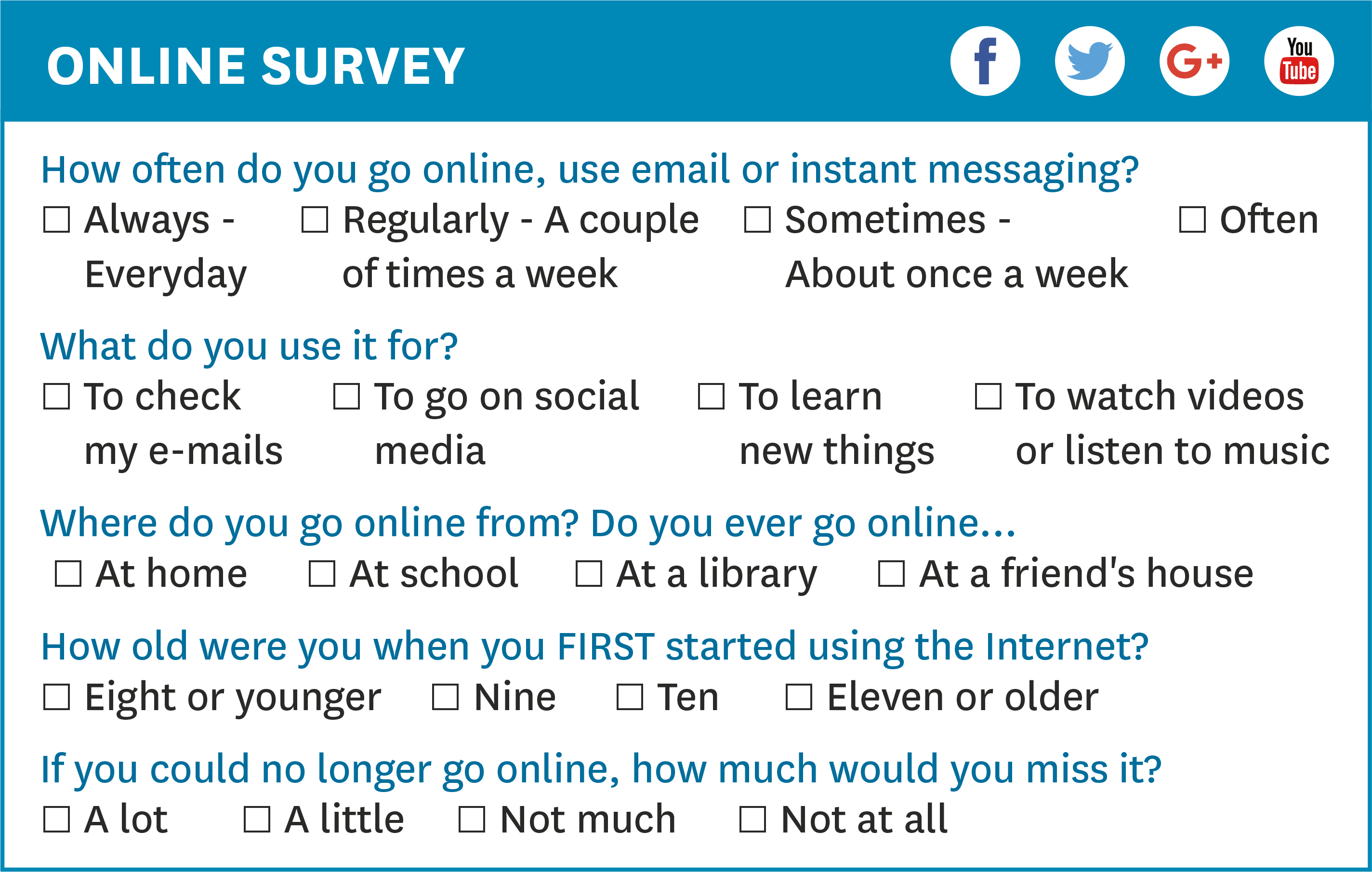 a)
Find out a synonym of "questionnaire". .
b)
The questions are about online (classes / habits).
Take the survey.
Sum up your answers to the survey in a short paragraph.
I go online, use email or instant messaging. I use the Internet to . I go online . I first started using the Internet when I was . If I couldn't go online anymore, I'd miss it .
Now invent two new questions to survey your classmates.
Listen: 1.
Do you use the Internet? 2. Where do you go online from?
Réfléchis :
Dans la question 1 (question fermée), l'intonation est-elle montante ou descendante ?
Et dans la question 2 ?
Répète :
Do you often surf the web? Which connected objects do you have?
Le présent BE + V-ing
Observe : You're always complaining! You're getting on my nerves.

Réfléchis : Repère l'auxiliaire et la terminaison du verbe. Ces phrases évoquent-elles un reproche ou un compliment ?


Conclus : Pour le comportement de quelqu'un, on utilise le qui se forme avec : au présent + V-
Mission 1
You must...
Choose your level: