Observe and listen
Label the picture using these words.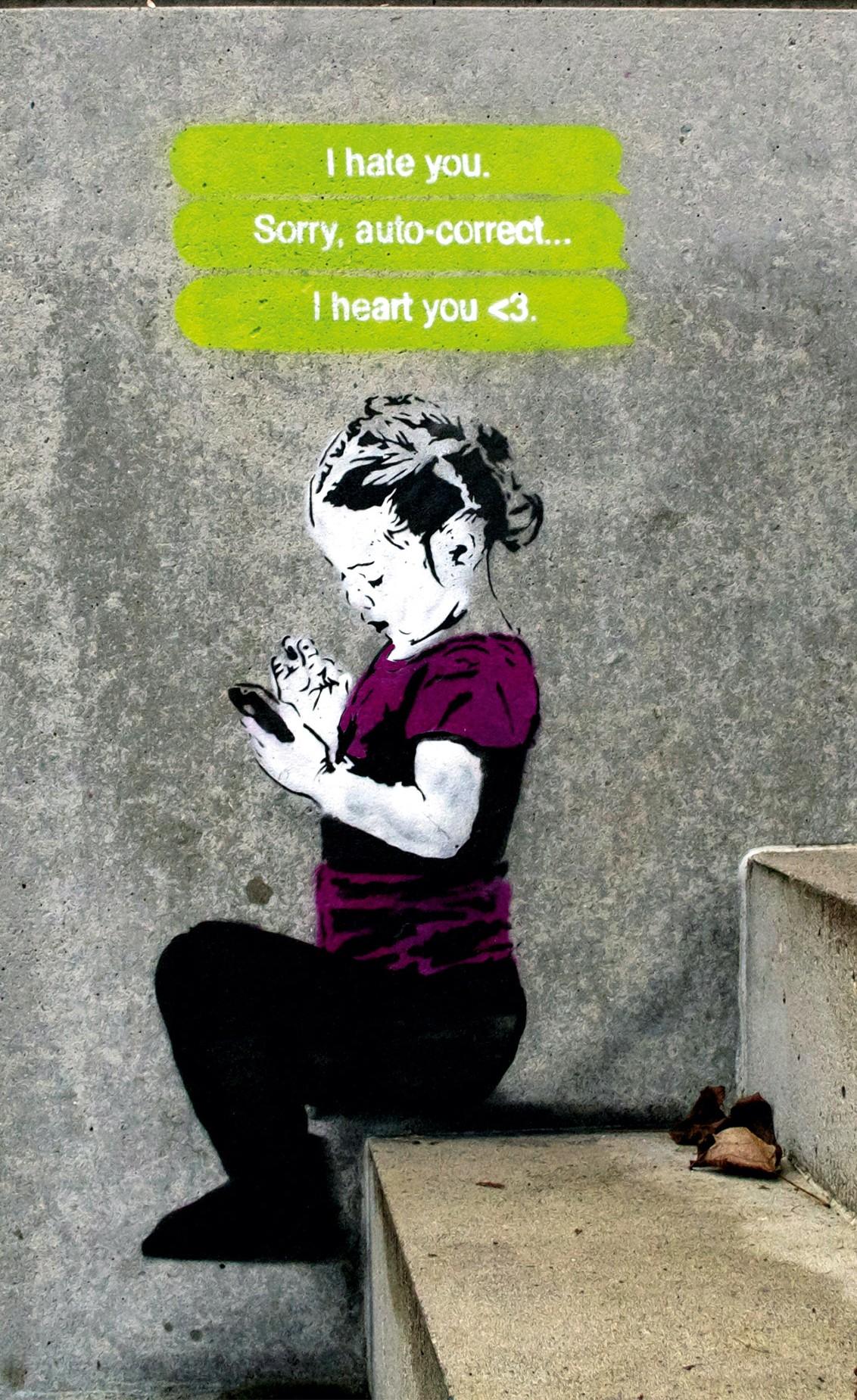 Look at the girl on the picture.
a)
What could make you think she's real? 
b)
The message on the wall represents what the girl is (writing on a paper / thinking / texting).
c)
What did the girl want to write? .
d)
Was it (positive / negative)?
Now listen to the audio guide. What's the name of this type of art?
Here are some more auto-correct "fails". Correct the messages.
Julia:
Hey! You left your
goat
in my car. 
Alison:
O.k. I'll come get it. Where's ur
horse
? 
Julia:
On Main Street. Next to the shoe
ship
. 
Alison:
OMG! My bf
loves
on the same road!