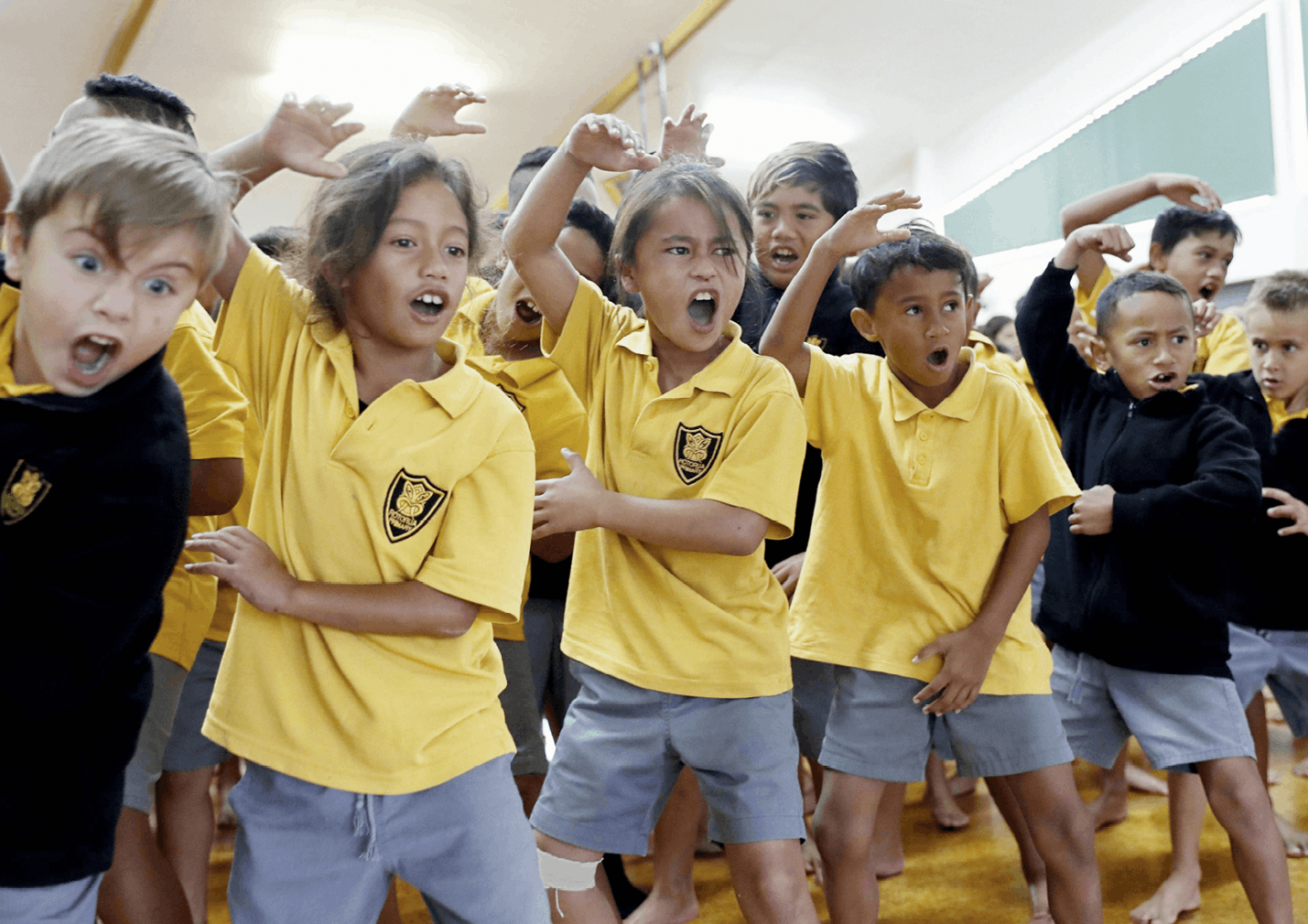 Select elements referring to culture. Which culture is it?
Pick out figures and dates. What do they represent?
What languages are learnt and spoken in New Zealand?
Useful vocabulary: They show the evolution of…
Pick out the verbs. What did New Zealanders fear might happen to Maori culture?
What does the government plan to do in the future?
What were the consequences of Maori assimilation to British culture?
Useful vocabulary: New Zealanders were worried that... The government intends to…
Share your findings with your classmates.
What do these measures show about New Zealand as a nation?
According to you, is language an essential part of assimilation? Why or why not?
Le présent progressif (be + V-ing)
Il sert à décrire une action ou une scène en cours, ou bien une intention proche dans le temps.
Ex :
More New Zealanders are embracing the Maori language. Pupils are performing the Haka.
diverse (adj.)
inclusive (adj.)
ethnic groups (exp.)
stick together (exp.)
identity (n.)
integration (n.)
renewal

/rɪˈnjuːəl/

/ revival (n.)
threshold

/ˈθrɛʃˌhəʊld/

(n.)
increase (v.)
Two truths and a lie
In pairs or in groups: each student writes down two true sentences about the issue studied and one lie. Your classmates will ask you questions to guess which sentence is the lie.