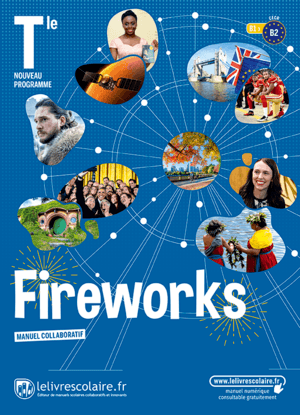 Anglais Terminale
Rejoignez la communauté !
Co-construisez les ressources dont vous avez besoin et partagez votre expertise pédagogique.
1. Identities and Exchanges
2. Private and Public Spheres
Ch. 3
Is It a Man's World?
Ch. 4
The Roaring Twenties
3. Art and Power
Ch. 6
A Never-Ending (Hi)story?
4. Citizenship and Virtual Worlds
Ch. 7
To Tweet or Not to Tweet?
Ch. B
Digital Passports at Risk...
5. Fiction and Realities
Ch. 8
Chivalry Isn't Dead!
Ch. 9
It's GoT to Be Shakespeare!
6. Scientific Innovations and Responsibility
Ch. D
To Infinity and Beyond!
7. Diversity and Inclusion
Ch. 12
Multicultural New Zealand
8. Territory and Memory
Précis

Le zoom est accessible dans la version Premium.
7 • Diversity and Inclusion
Unit 12
Multicultural New Zealand
Retrouvez en lien avec cette thématique.
To what extent have Pakehas and Maoris paved the way for a multicultural future in New Zealand?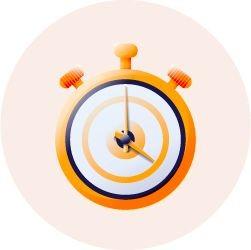 Le zoom est accessible dans la version Premium.
Retrouvez un et un à faire en classe en direct !
Un jeu sérieux en lien avec cette unité disponible dès cet été : .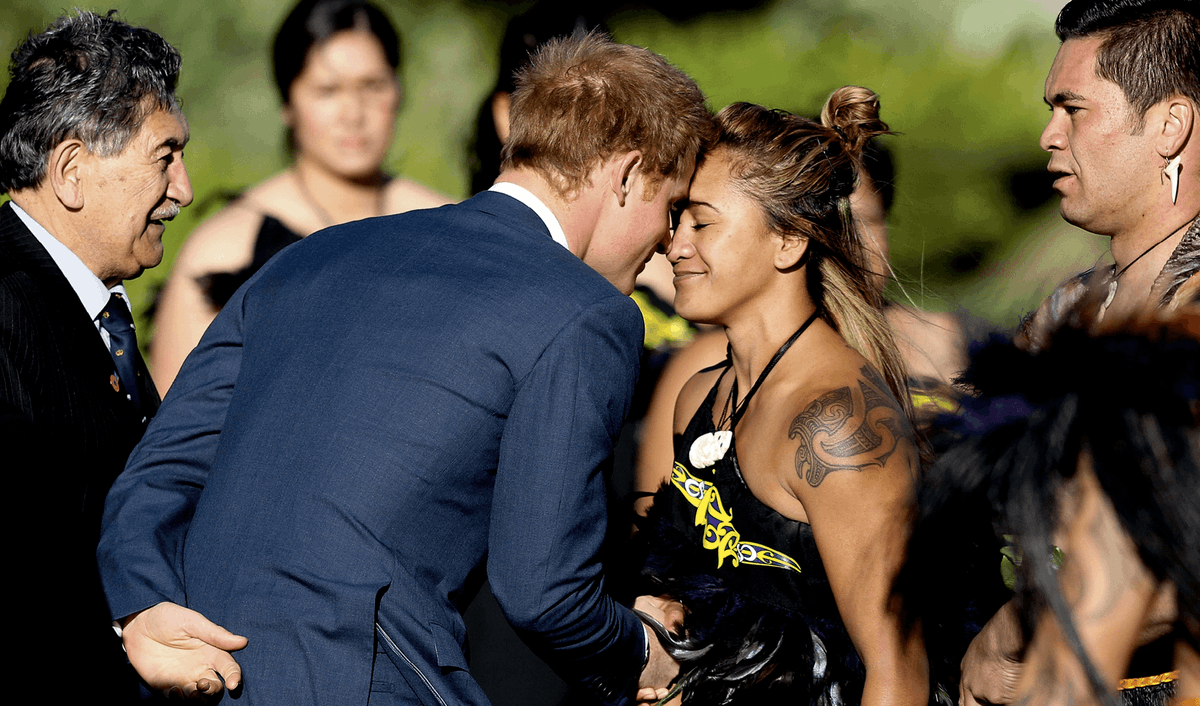 Le zoom est accessible dans la version Premium.
Crédits : Hagen Hopkins/Getty
Prince Harry receives a
hongi
(Maori nose to nose greeting) in New Zealand, 2015.
The Treaty and Me: The Treaty of Waitangi 'makes New Zealand unique'
1
a.
Find as many words as possible about multiculturalism.
Then, use them to present diversity in New Zealand.
b.
Look at .
Use it with the words you found to define multiculturalism in New Zealand.
2
Look at
. What strikes you? How would you qualify the atmosphere of this encounter / meeting?
3
Watch
. Be ready to present them.
4
Discuss these brainstorming questions with your classmates:
What do you know about Pakeha and Maori cultures? Can you imagine what other communities there are in New Zealand? Is it possible to have a united nation in a multicultural society?
5
Idiom
Read the .
Rephrase it in your own words and give examples.
alliance

/əˈlaɪəns/

/ bond (n.)
crown

/ˈkraʊn/

(n.)
Commonwealth

/ˈkɒmənˌwɛlθ/

(n.)
friendship (n.)
warmth

/ˈwɔːmθ/

(n.)
share (v.)
Guessing game
Choose three words from or the and write a brief definition for each. Read your definitions and have your classmates guess the words.
"United we stand, divided we fall"
This inspirational expression is used as a motto to inspire unity and alliance in a community.
It has been used by famous politicians and artists such as Winston Churchill, Donald Tusk and Tupac Shakur, to warn against division and promote unity.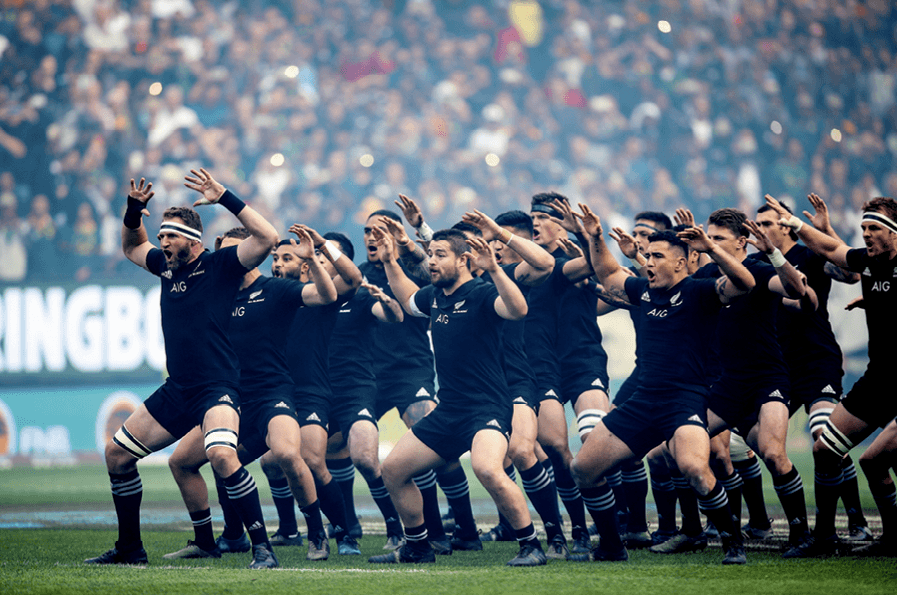 Le zoom est accessible dans la version Premium.
Crédits : Roger Sedres/Shutterstock
The All Blacks performing the
Haka
, 2017.
1
authority (n.)
empire

/ˈɛmpaɪə/

(n.)
grievance

/ˈgriːvəns/

(n.)
independence (n.)
protection (n.)
sovereignty

/ˈsɒvrɪntɪ/

(n.)
negotiate (v.)
2
address issues (exp.)
find middle ground (exp.)
right the wrongs (exp.)
recognition (n.)
reconciliation (n.)
move forward (v.)
redress (v.)
3
fair / unbiased

/ˌʌnˈbaɪəst/

(adj.)
unprejudiced (adj.)
be on an equal footing with (exp.)
equal opportunity (exp.)
brotherhood / sisterhood (n.)
inclusion (n.)
belong with / among (v.)
4
collective identity (exp.)
agreement / treaty (n.)
community (n.)
nationhood

/ˈnɛɪʃənhʊd/

(n.)
solidarity (n.)
tolerance (n.)
unity (n.)
5
bicultural (adj.)
Kiwi (adj.)
Maori (adj.)
multicultural (adj.)
diversity (n.)
individuality

/ˌɪndɪvɪdʒuˈælɪtɪ/

(n.)
values (n.)
6
hospitality (n.)
immigration (n.)
integration (n.)
visibility (n.)
assimilate (v.)
fit in (v.)
melt (v.)
Une erreur sur la page ? Une idée à proposer ?
Nos manuels sont collaboratifs, n'hésitez pas à nous en faire part.