Écrire et réagir à l'écrit : j'écris pour expliquer, argumenter.
In the USA, Bill and Hillary Clinton started their political careers as members of a student council. You can even find Bill's 1967 campaign poster online! Why do you think people want to be president? Or class president?

Exercice 1 : Defend your values
Describe and compare these
documents
.
What impression do they give about the schools?
Which one is your favourite? Why? Debate.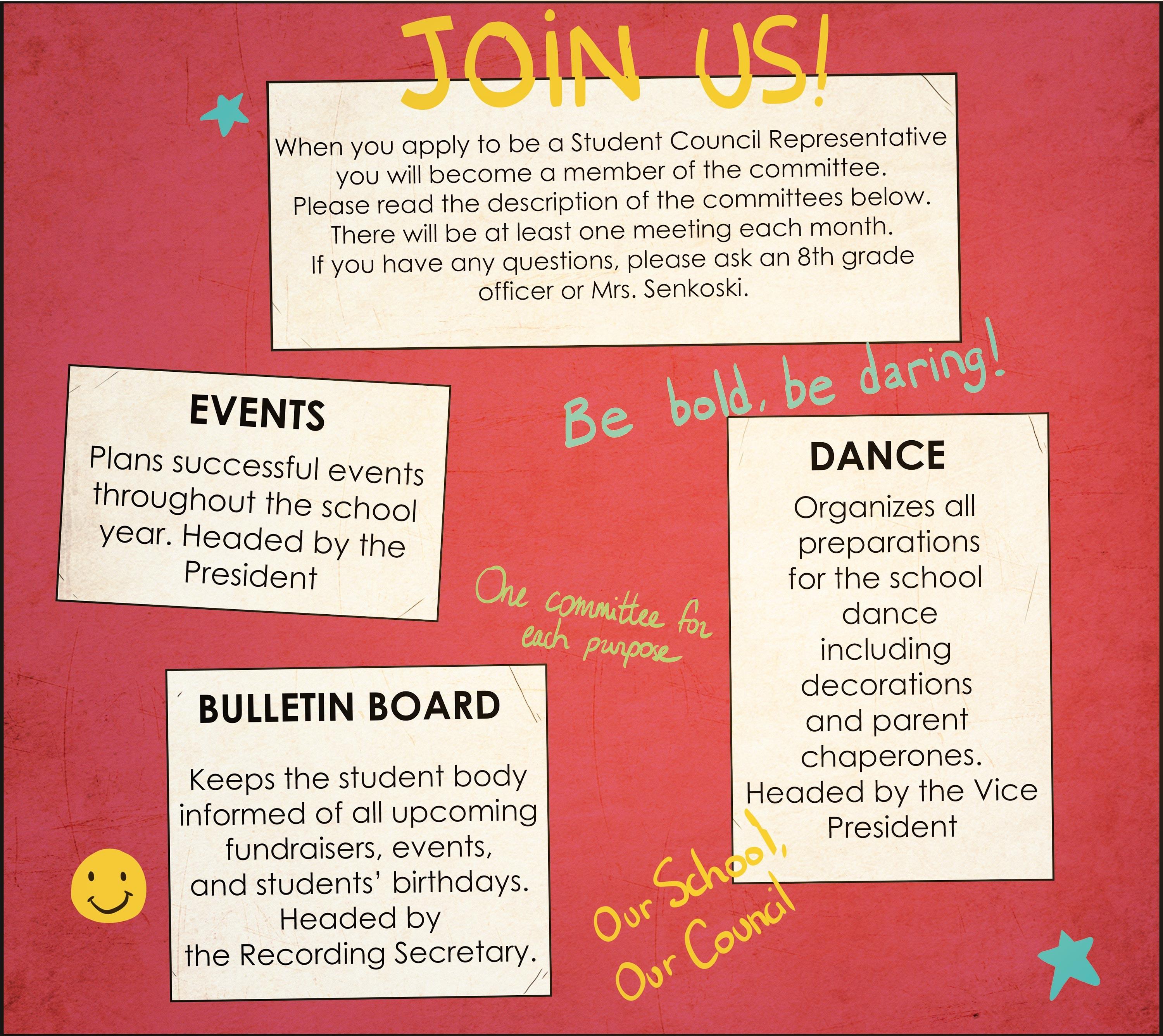 Exercice 3 : Stronger Together
Give the names and functions of each speaker.
List both the advantages and drawbacks of being the president.
Listen. How often do the committees meet?
Would you like to be the president? Why?
Interview the members of the Student Council using your role cards.
Same word, different stress?
I repre
sent
the class: I am a repre
sent
ative! I pres
ent
the class with a pre
sent
.
Slam:
May I present Amir? He represents the class.
Frequency
Observe: We meet once a month. The whole council meets only twice a year. But informal meetings take place three times a semester.

Think: Spot time related words.

Practise: The bulletin board committee meets…


There is a sports committee for...
Use
Mindmap
and create a Student Council. Discuss the committees it will have, their names, roles and the frequency of the meetings.
A2 I can explain the role of each committee.
A2+ I can announce the frequency of their meetings.
Vers B1 I can defend our values with conviction.