What would you do to stand up for your rights?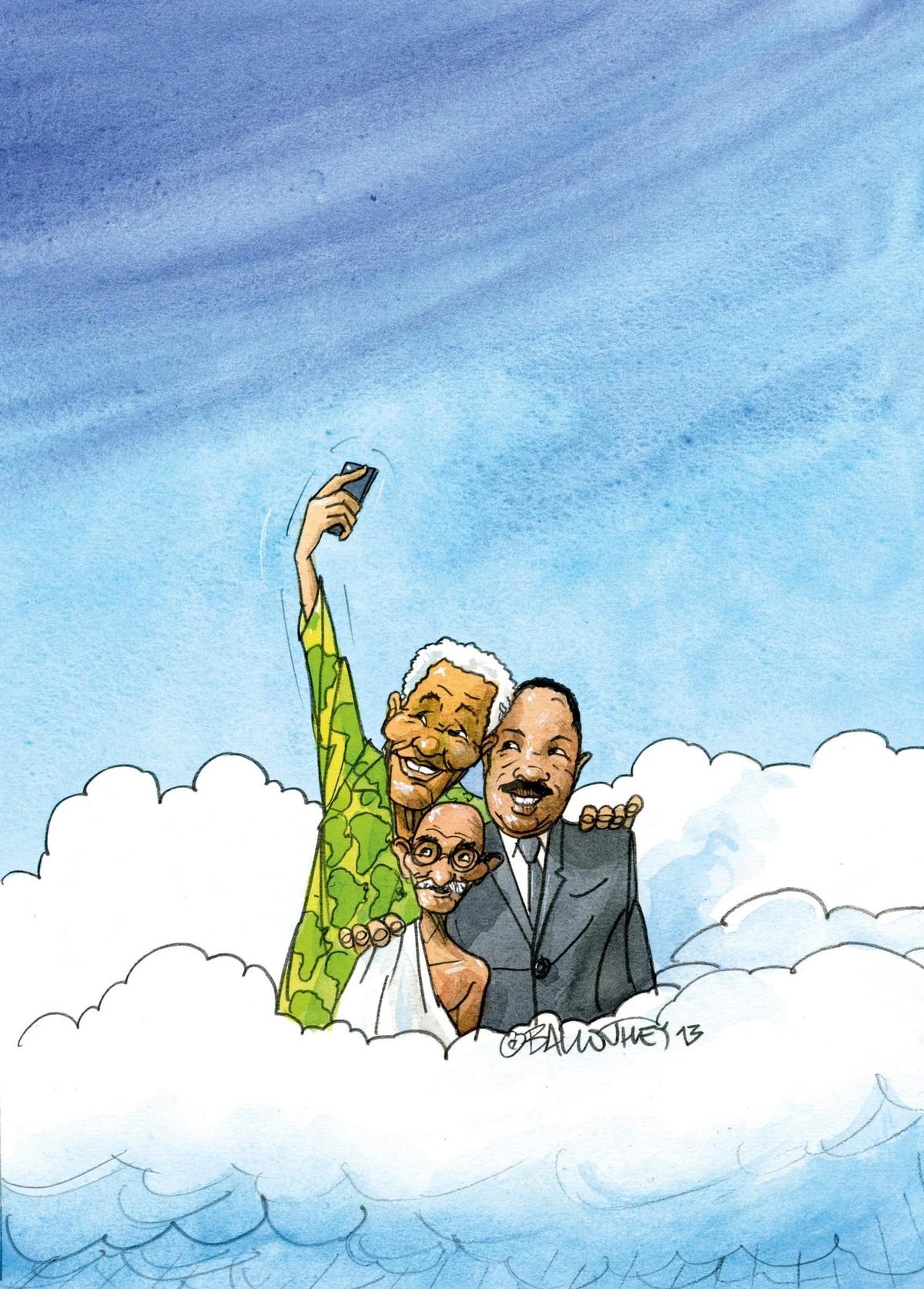 Le zoom est accessible dans la version Premium.
Crédits : Pierre Ballouhey
Pierre Ballouhey,
Three Greats Take a Selfie in Heaven
, 2013.
✔ recount events,
✔ analyse a photograph,
✔ express obligations and give permissions,
✔ make comparisons.
✔ recount events from a different perspective,
✔ compare photographs,
✔ talk about what is prohibited,
✔ compare notions using link words,
learn about apartheid and segregation.
Prepare a video conference
Analyse a photograph.
Watch a video biography.
Read an article.
Create a fakebook profile
Write biographical posts.
Interview an activist.
Deliver MLK's speech.
Une erreur sur la page ? Une idée à proposer ?
Nos manuels sont collaboratifs, n'hésitez pas à nous en faire part.