What could make someone leaver their country forever?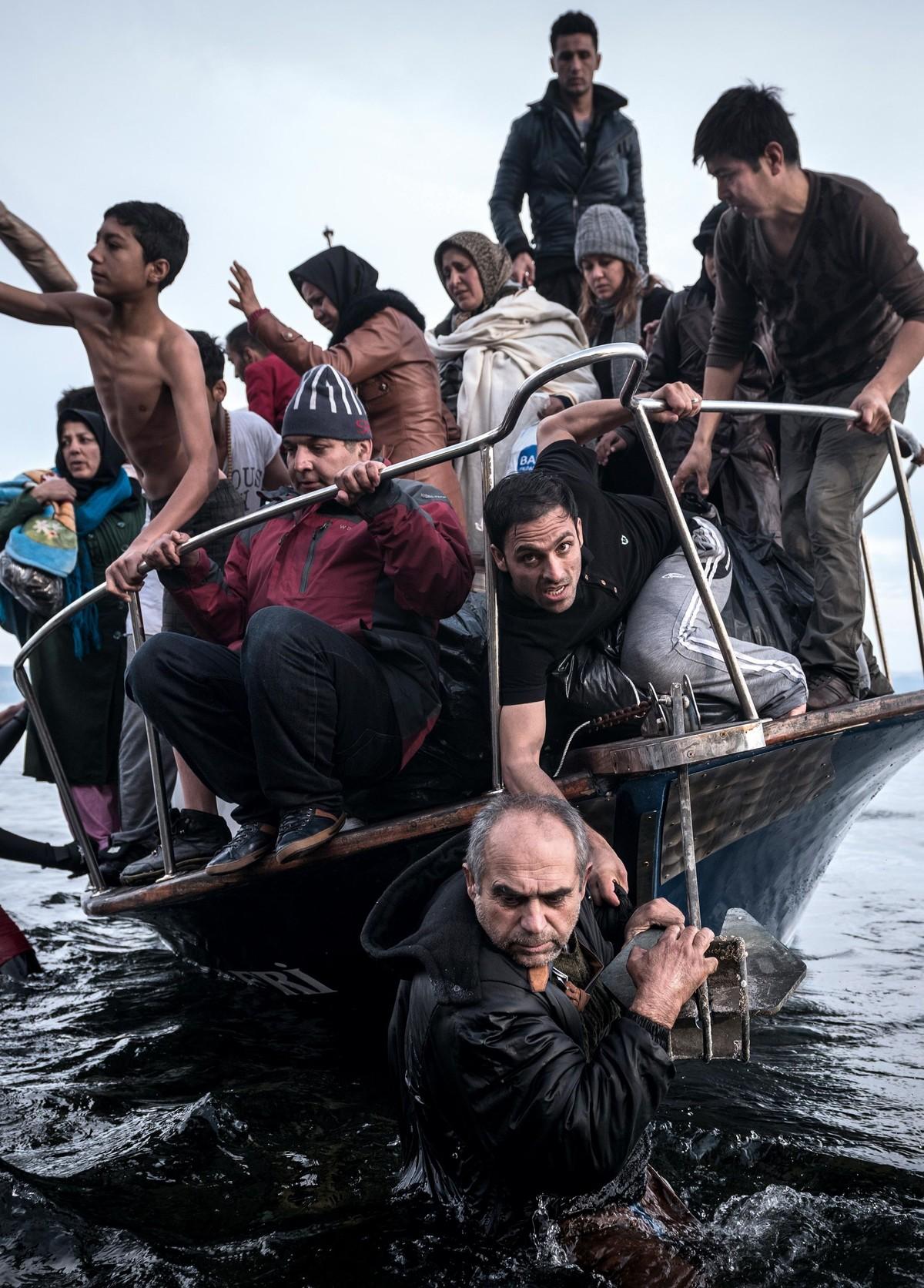 Le zoom est accessible dans la version Premium.
Crédits : Sergey Ponomarev/The New York Times - REDUX - REA Prix Pulitzer
Sergey Ponomarev,
New York Times
, November 16, 2015. Migrants arrive by a Turkish boat near the village of Skala (Greece), 2016 Pulitzer Prize for breaking news photography.
✔ recount past events,
✔ predict the future,
✔ make hypotheses with if,
✔ understand numbers and dates.
✔ make hypotheses about the past,
✔ talk about uncertainty for the future,
✔ comment on statistics,
learn about refugees and migrants.
Present a country in crisis
Describe pictures.
Watch a report.
Discuss facts and figures.
Shoot a video clip
Report on a crisis.
Write a letter.
Tell a happy ending story.
Une erreur sur la page ? Une idée à proposer ?
Nos manuels sont collaboratifs, n'hésitez pas à nous en faire part.