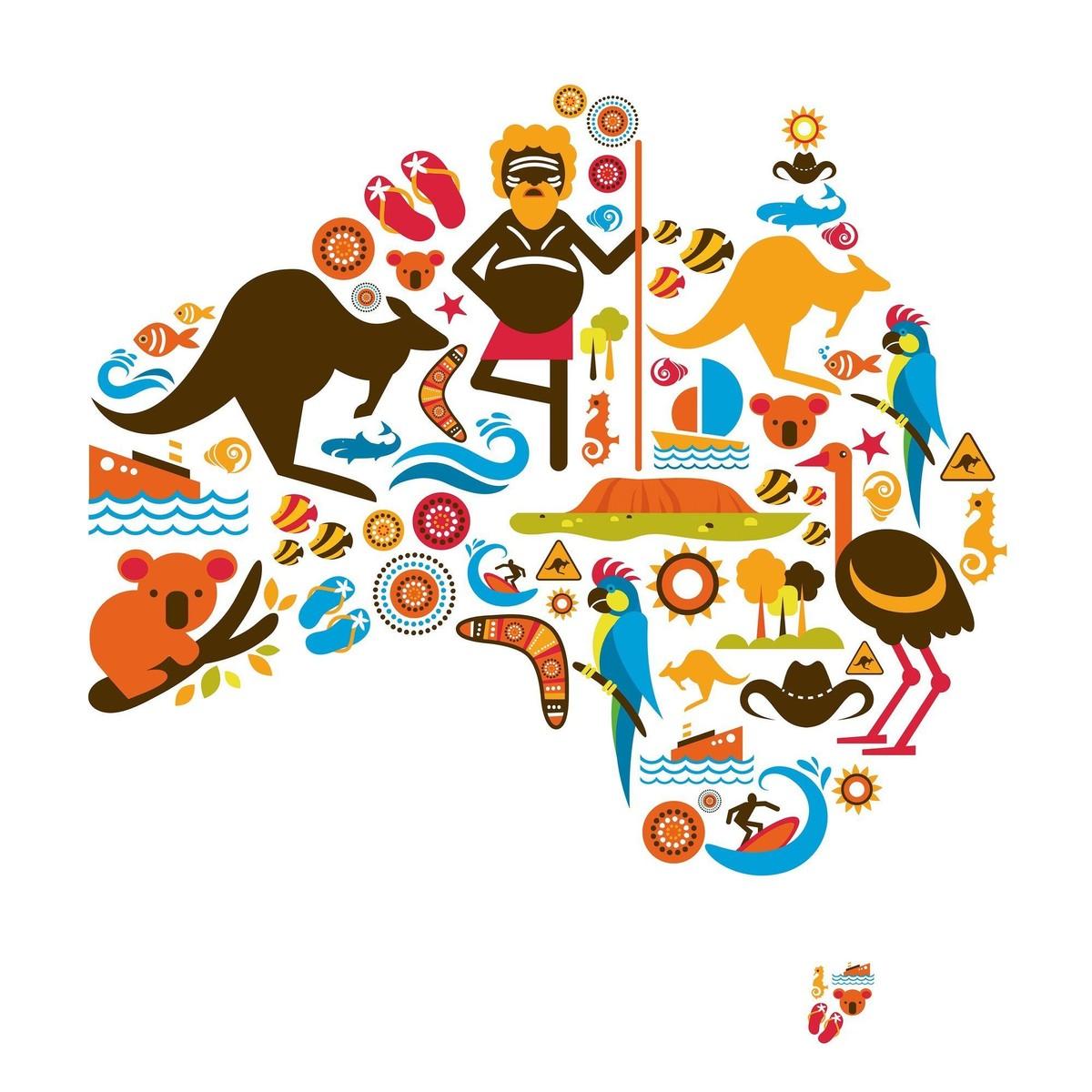 Le zoom est accessible dans la version Premium.
Crédits : Marish/Shutterstock
Australian symbols map.
1. 
Observe the map for a minute, then close your book.
2. 
How many activities do you remember? Now fill in the map of Australia in your workbook.
3. 
How Aussie are you? Roleplay reporters for Tourism Australia. You will interview future candidates. Then, swap roles.
Enregistreur audio
4. 
a quiz to find out how Aussie your friends are!