Chapter 3
Mission 2
Go for it: apply now!
✔ Écrire et réagir à l'écrit : j'écris pour communiquer.
Workbook p. 51
Gap years are very popular in the English-speaking world! A gap year refers to a break taken by students after high school to volunteer in their countries or abroad, get a job, travel… Are you a globetrotter?
1

Have you ever been Down Under?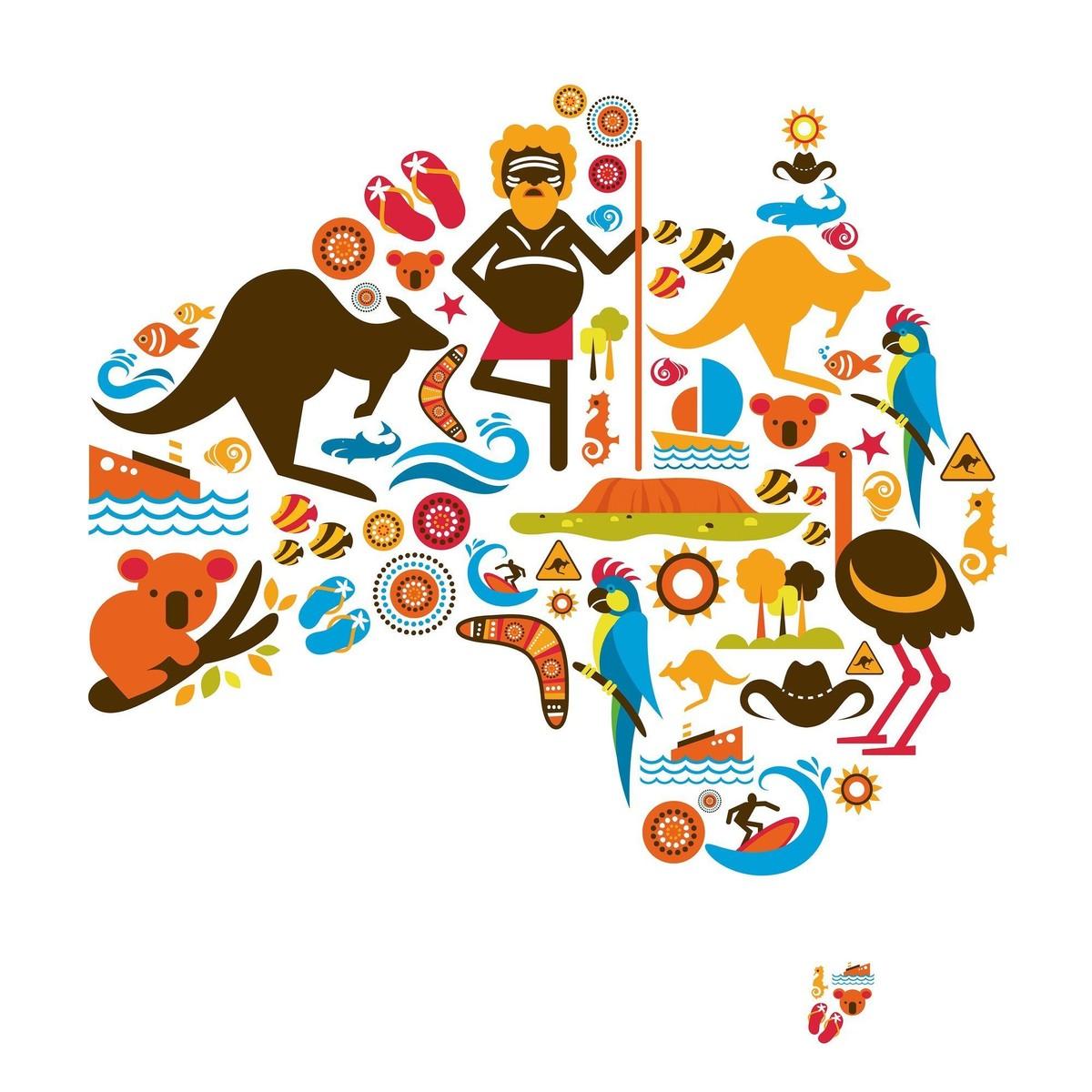 Le zoom est accessible dans la version Premium.
Crédits : Marish/Shutterstock
Australian symbols map.
1. 
Observe the map for a minute, then close your book.
2. 
How many activities do you remember? Now fill in the map of Australia in your workbook.
3. 
How Aussie are you? Roleplay reporters for Tourism Australia. You will interview future candidates. Then, swap roles.
Enregistreur audio
4. 
a quiz to find out how Aussie your friends are!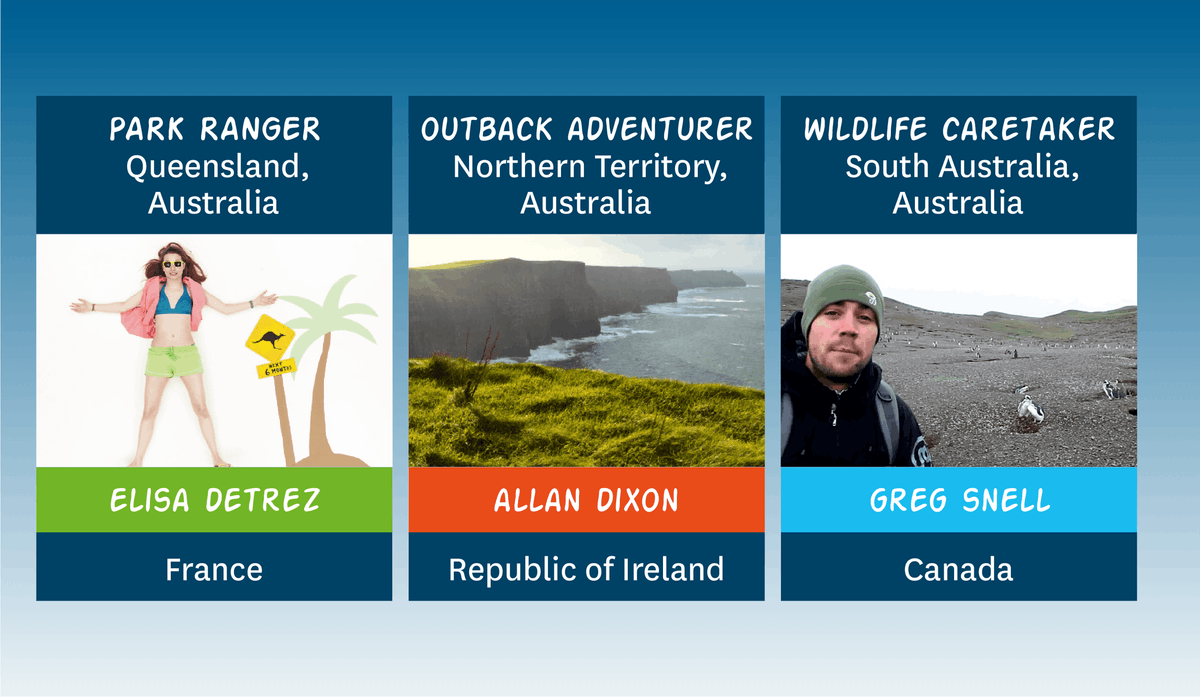 Le zoom est accessible dans la version Premium.
Crédits : Tourism and Events Queensland
1.
Watch some examples of video CVs. Write the dos and don'ts of such CVs.
2.
Look at the
and say what you can about the 2013 winners.
3.
Who says what? Match each winner to a tip.
4.
Listen again and list the arguments given to support each tip.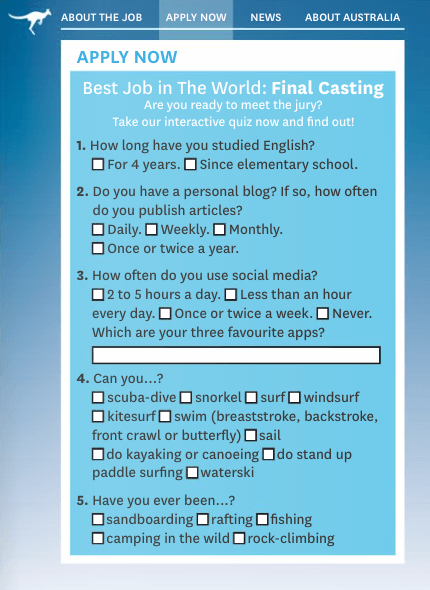 Le zoom est accessible dans la version Premium.
Crédits :
1.
Look at the
. What is it?
2.
Pair work
Prepare for the interview! Take the quiz with a friend.
3.
Is your friend ready? Send him/her a
with 5 tips to prepare for casting day.
For and since
Observe:
You have worked here since Monday, for 5 days.
Think:
How would you translate
since/for
? What's different?
Practise:
How long have you been in your school? Use
for
, then
since
!
Sentence stress
You should be
daring
, because you'll have to work
hard
!
It
really
doesn't
matter
, just get
out
there!
A2
I can introduce myself in details.
A2+
I can list my experiences with simple sentences.
B1
I can add details with link word and relatives clauses.
Une erreur sur la page ? Une idée à proposer ?
Nos manuels sont collaboratifs, n'hésitez pas à nous en faire part.