1. Other names for Halloween are
2. This tradition comes from
3. The verb "overlap" means
1.
Match the letter with the corresponding description.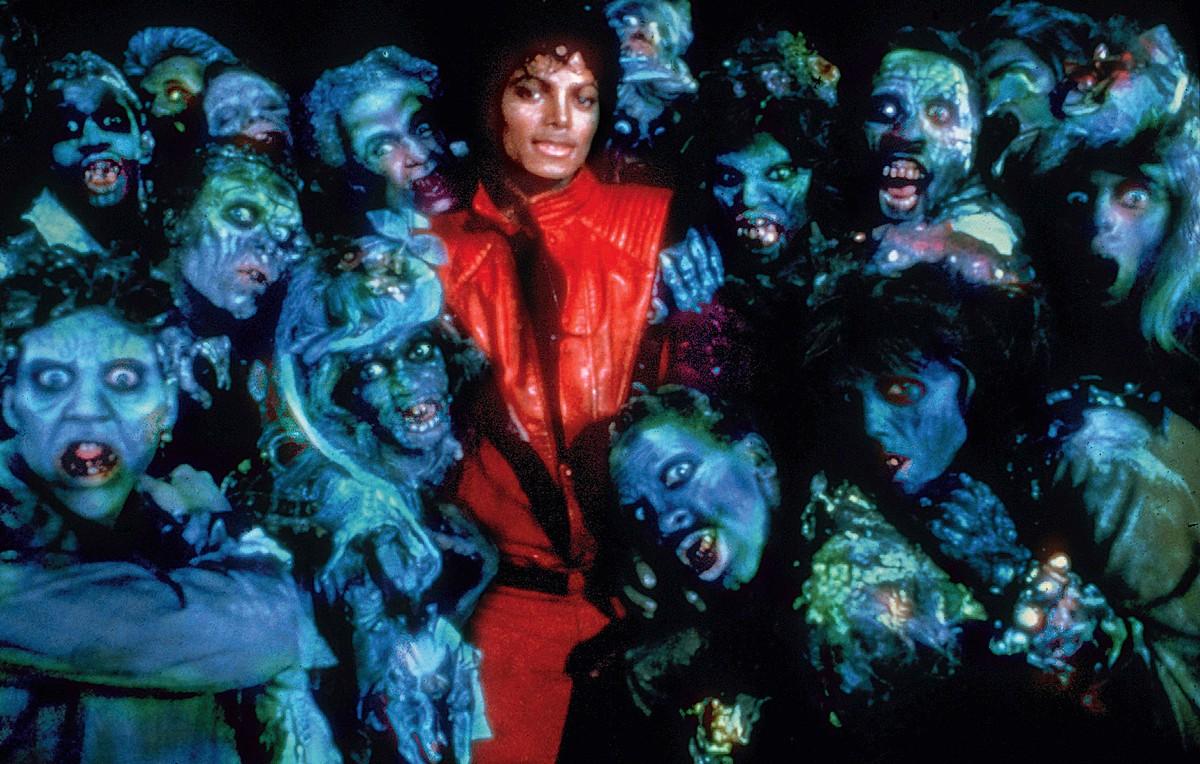 Crédits : Moviestore collection Ltd/Alamy
Big smile:
Bulging eyes:
Michael Jackson:
Greenish skin:
Red leather jacket:
Fake teeth:
Zombie bride:
2.
Fill in this crossword about Michael Jackson's
Thriller
.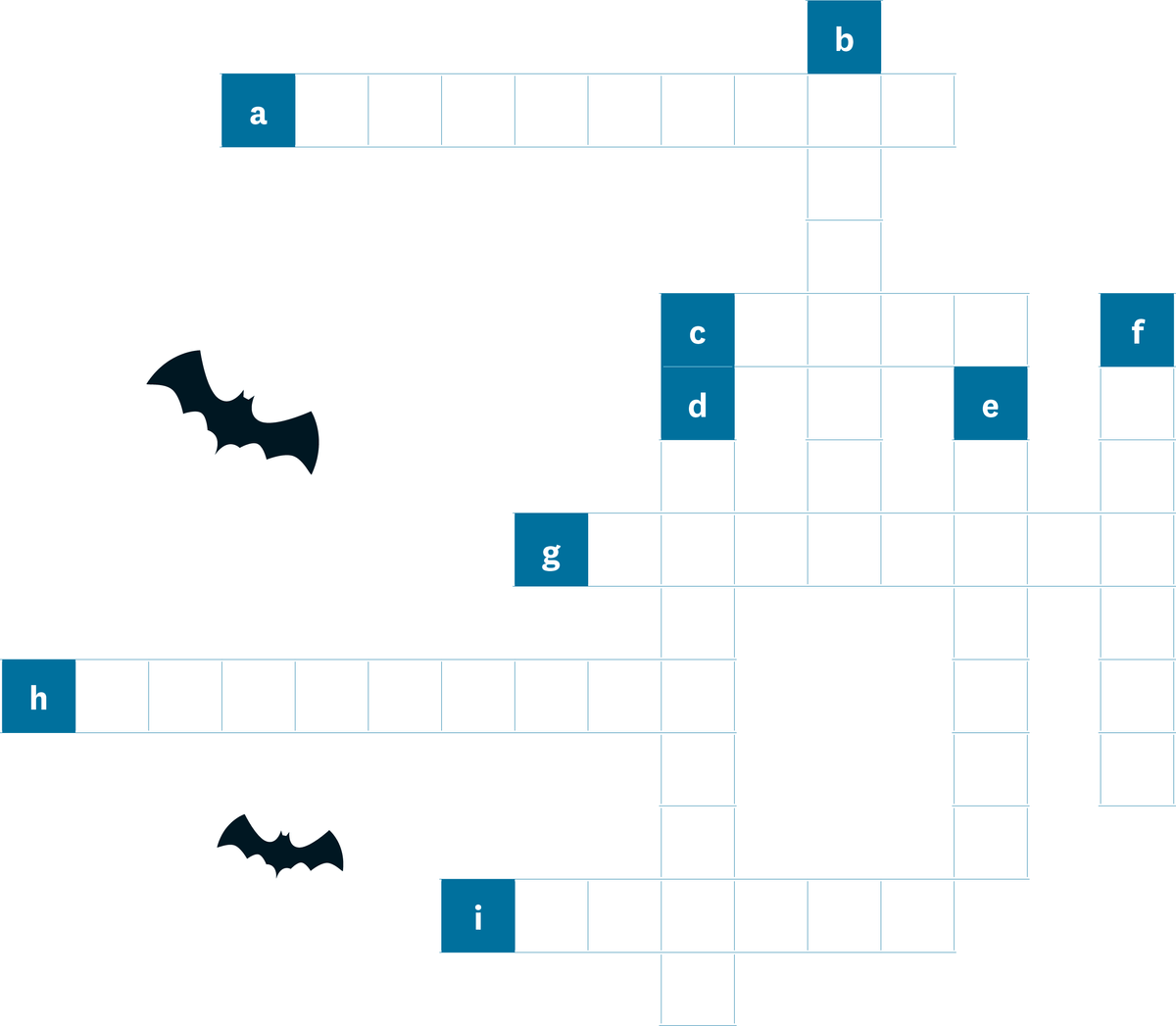 Le zoom est accessible dans la version Premium.
a)
Very costly.
.
b)
Hates garlic.
.
c)
Monumental fact.
.
d)
Place full of dead bodies.
.
e)
Used to be alive.
.
f)
Where a vampire usually sleeps.
.
g)
Comes out on full moon nights.
.
h)
All over the world.
.
i)
Feeling of great fear. 
.
1.
Watch the video and choose the correct answers.
a)
The boy and the girl were talking when the moon came out.
(Right. / Wrong.)
b)
The girl felt happy while she was watching the film.
(Right. / Wrong.)
c)
The boy and the girl were walking down the street when they met zombies.
(Right. / Wrong.)
d)
Finally the boy turned into an angel while a monster was laughing.
(Right. / Wrong.)
2.
Recap what you know about monsters (physical appearance, powers, etc.).
1.
Invent your zombie identity. Interview another zombie from your class: ask questions to get to know it and note down its answers. Then, switch roles.
| | | |
| --- | --- | --- |
| What you want to know | Your questions | Zombie's answers |
| Name | | |
| Origin | | |
| Past life as a human | | |
| Appearance | | |
| Special powers | | |
| Likes and dislikes | | |
 I live in a lake that is very scary.
 I have always been a real legend.
 So people were always fascinated by me For I have always been a complete mystery.
Une erreur sur la page ? Une idée à proposer ?
Nos manuels sont collaboratifs, n'hésitez pas à nous en faire part.