1. American students never start school before September.
2. In Australia, back-to-school is juste after Christmas.
3. In Australia, pupils go to school on kangaroos.
#LockerSelfie
Match the words to the corresponding picture.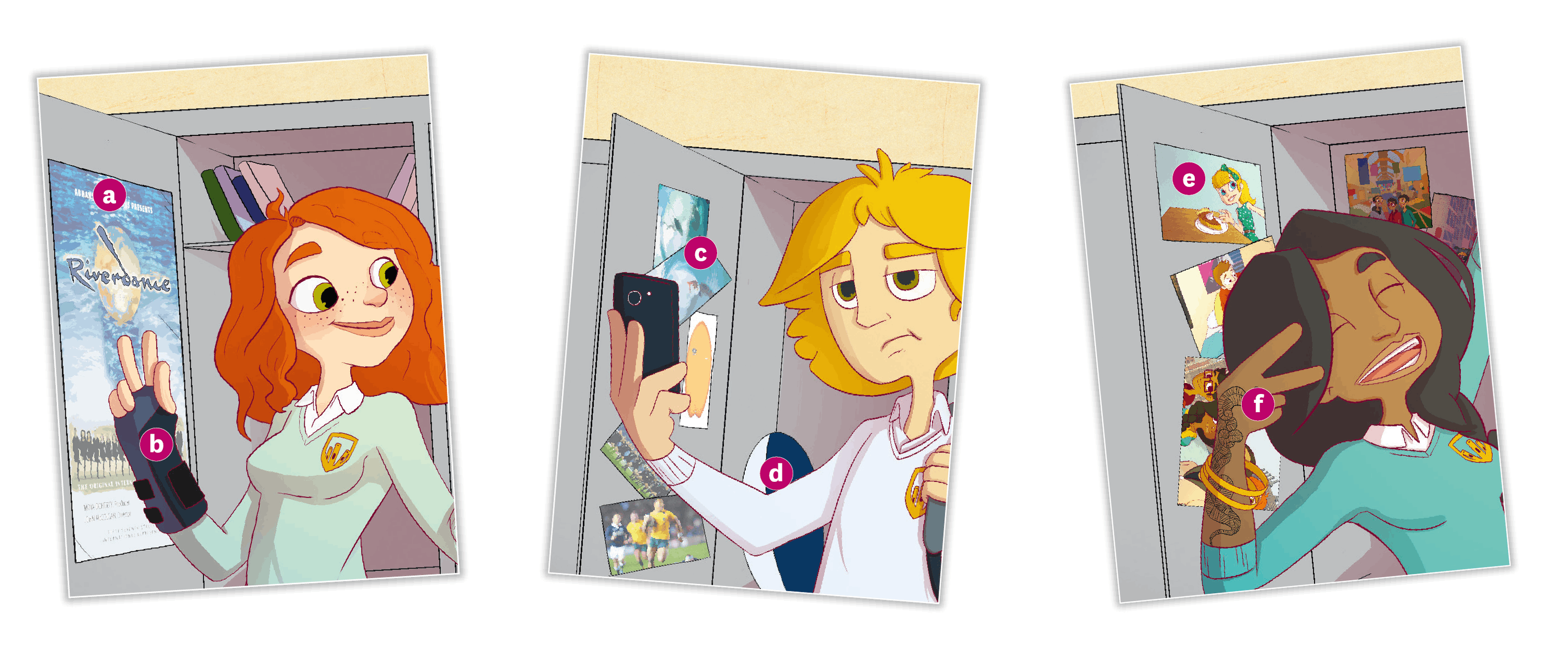 Imagine what they all did during their holidays.
have fun                                          
                                                                                  sleep
                                                                                 
                                                                                 
        
                               hang out with their friends      

                                                                             

        
Sum up what you learnt and complete the sentences.
a)
I guess that .
b)
I'd say .
c)
I think .
Long time no see
Listen to the audio and explain the situation.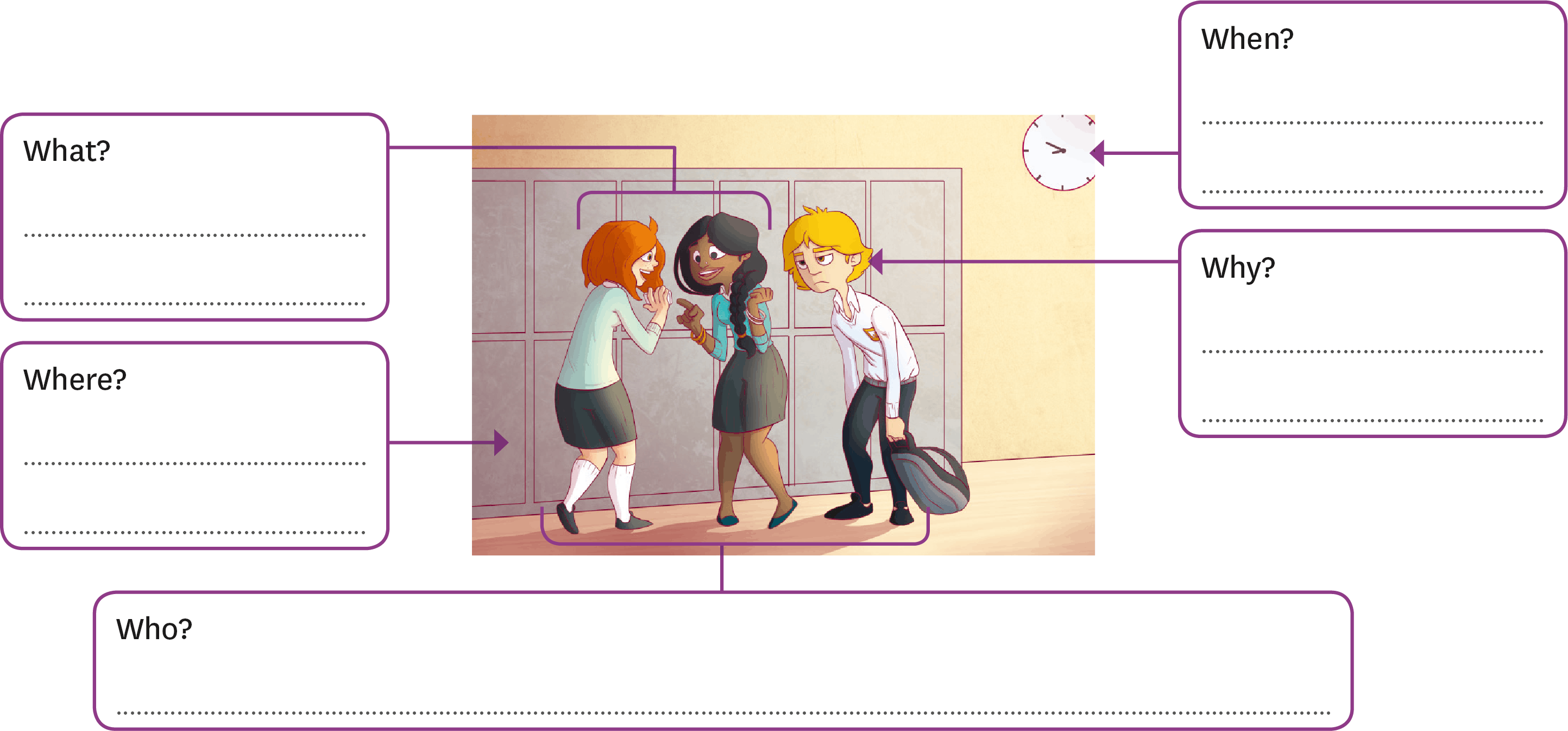 Concentrate on the pupils' voices. How do they feel? Match each character with its feeling. Explain.
| | | | |
| --- | --- | --- | --- |
| Eileen is | | because | |
| Mark is | | because | |
| Talya is | | because | |
How do you feel about being back at school?
I personally feel... because I...
Can't wait?!
Look at the document. What kind of document is it? What is it about?
Back-to-School Poll: Surprising Number of Teens Looking Forward to Going Back
LOS ANGELES, CA ‒ September 1, 2016

Quizilla.com [...] today announced the results of a poll revealing a teen population evenly split on disliking and liking having to go back to school. In a recent online poll surveying hundreds of teenagers, 56% said they were not looking forward to going back to school while 44% said they were. What does it mean? Looking at the Quizilla Forum comments following the poll, those dreading getting back on the bus cite boring teachers, crowded classes, being ridiculed for being different and fear of failing. The surprisingly high number embracing a return to the classroom look forward to seeing friends after a summer apart, going back into a system where they will now be a year higher up in the food chain, and stimulation following a summer that may have become a bit boring.
"Quizilla Back-to-School Poll", Marketwired, 2006.
a)
The document is  (a poll. / an article. / a photograph.)
b)
It publishes the results of  (a poll. / a match. / an election.)
c)
The results are  (surprising... / predictable...)
d)
... because  (lots of teens want to go back to school. / lots of teens don't want to go back to school.)
What do these figures correspond to?
| | |
| --- | --- |
| | of teens are afraid to go back to school. |
| | of teens are willing to go back to school. |
List the pros and cons of going back to school. Look for clues in the text and add your own reasons.
| | |
| --- | --- |
| Happy to be back 😀 | Not happy to be back 🙁 |
| I enjoy seeing my friends. | I hate waking up early. |
| | |
| | |
| | |
| | |
| | |
| | |
Pronounce "of"
Listen:
We'd rather have fun outside of school.


Réfléchis :
Trouve la bonne prononciation de 
of
: ou .
Répète :
Let's take a selfie of us three!
So & Neither
Observe : Mark wasn't ready and neither were his friends! Talya is happy to be back and so is Eileen.

Réfléchis : Trouve l'auxiliaire BE dans ces deux phrases, puis relève les sujets. Ces deux phrases sont-elles à la même forme ?


Conclus : Pour exprimer son accord, on utilise « so + + Sujet » dans une phrase et « neither + + Sujet » dans une phrase .
Mission 1
Your first mission consists of...
It should be about...
Choose your level: