Observe and listen
Label these parts of the picture.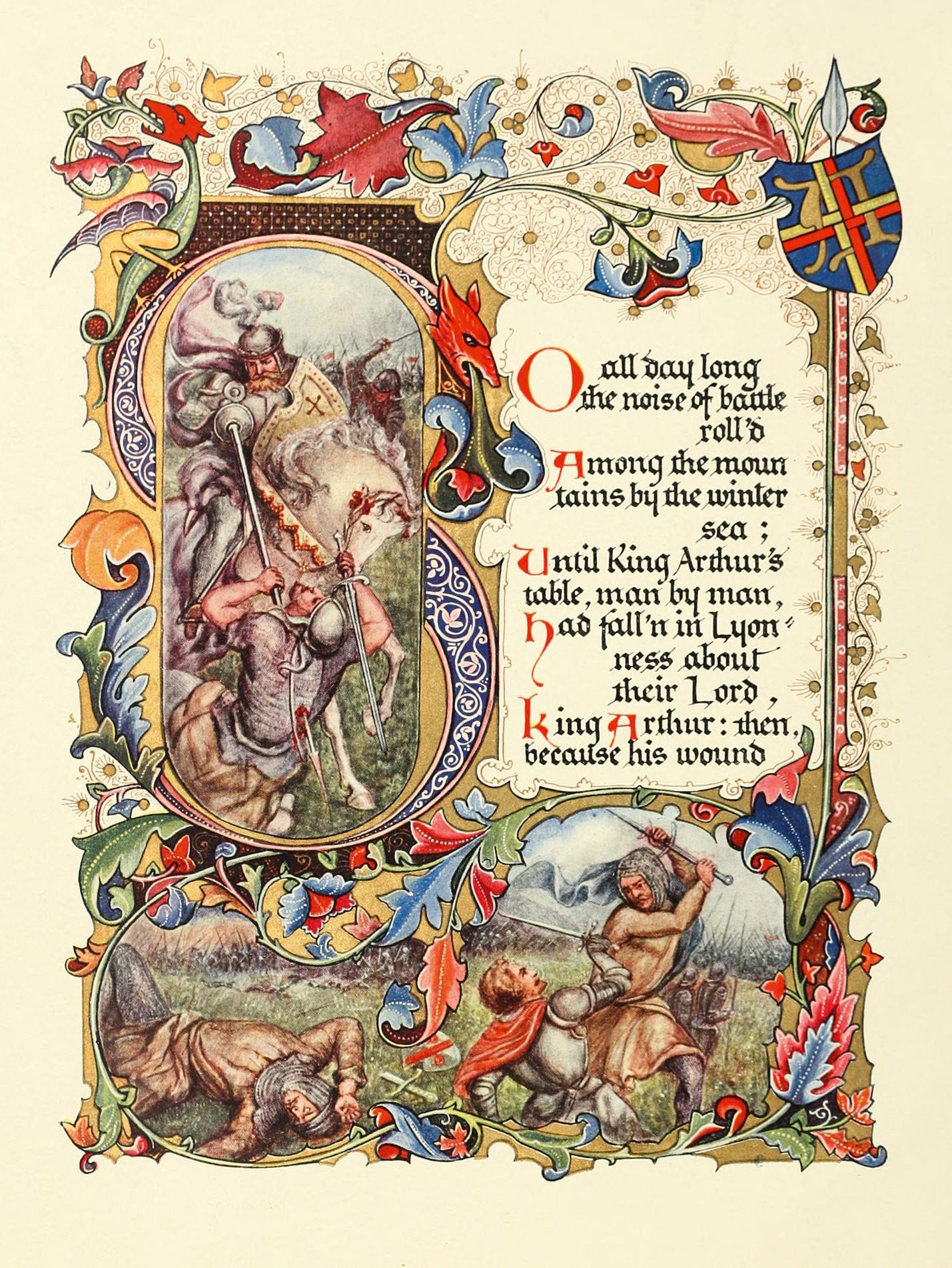 Listen to the recording and choose the correct answer.
a)
La
Morte d'Arthur
is a (poem / film / tapestry).
b)
It was written by (Alberto Sangorski / King Arthur / Alfred Tennyson).
c)
The story is about King Arthur, Guinevere, Lancelot and the knights of the Round Table. (Right / Wrong).
d)
This type of text is called (a fascinated manuscript /  an illuminated manuscript).
The illuminated 'S' is the first letter of the poem. The letter 'S' also begins many words you can use in this chapter. Brainstorm words in these categories to fill in the table.
| | | |
| --- | --- | --- |
| A knight's equipment | A knight's title | Adjectives to describe a knight |
| SW_ _ _ / SP_ _ _ / SH—_ _ _ | S_ _ / Lancelot | ST_ _ _ _ = powerful / SM_ _ _ = intelligent |
| | | |