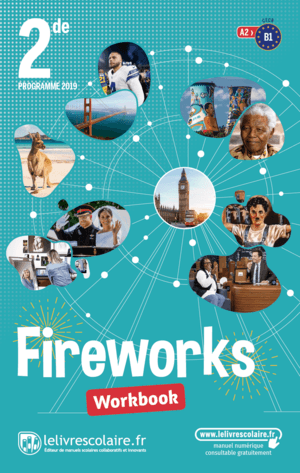 Anglais 2de - Cahier d'activités
Rejoignez la communauté !
Co-construisez les ressources dont vous avez besoin et partagez votre expertise pédagogique.
Thème 1 : Generations living together
Ch. 1
Food for joy, food for ploy
Thème 2 : Working worlds
Ch. 3
Working in Silicon Valley
Thème 3 : Neighbourhood, cities and villages
Ch. A
Dreaming city stories
Thème 4 : Representation of self and relationships with others
Thème 5 : Sports and society
Ch. 10
Athletic Scholarship
Thème 6 : Creation and arts
Ch. 11
"You see but you don't observe!"
Ch. 12
From silent to talkie
Ch. C
Copying or denouncing?
Thème 7 : Saving the planet, designing possible futures
Ch. 13
Young voices of change
Ch. 14
Biomimicry: a sustainable solution?
Thème 8 : The past in the present
Unit 1
Activity 3
Differentiation
Facing challenges
Une erreur sur la page ? Une idée à proposer ?
Nos manuels sont collaboratifs, n'hésitez pas à nous en faire part.