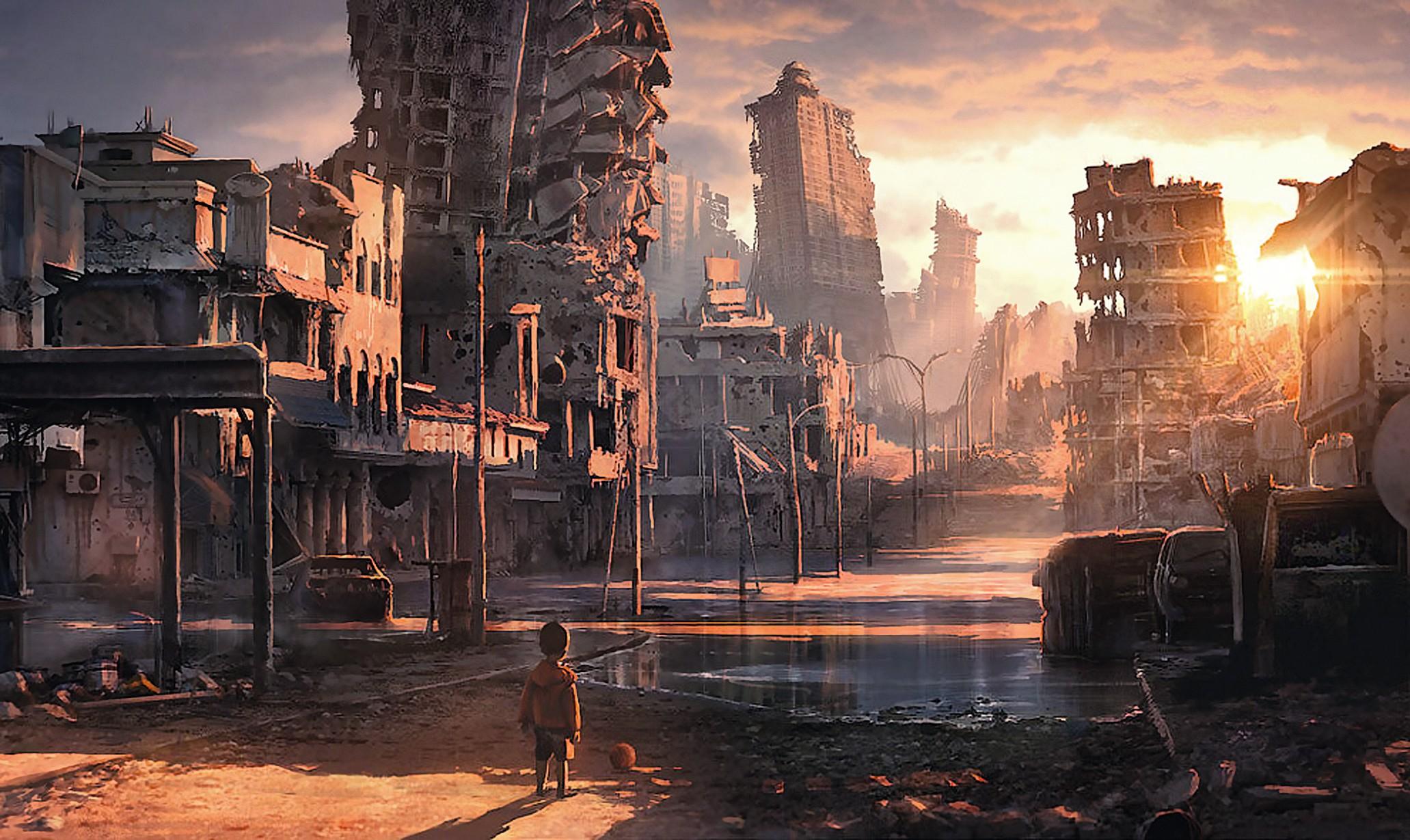 Look at the vocabulary boxes below.
a.
Find another word to complete each category.
1.
2.
3.
4.
5.
6.
b.
Select 10 words from the mind map to present dystopian fiction.
a.
Look at the picture. What strikes you? What words or expressions come to your mind?
b.
Is this a happy place?
c.
Imagine what could have happened to the city in the picture. Imagine what the child is thinking.
Watch the video.
How does this video clip warn us about the dangers of new technologies?
Discuss the brainstorming questions.
Do you like science fiction and / or dystopian literature?
Read the idiom of the week below.
With the photo and the note, rephrase it and find examples.
at a loss / hopeless (adj.)
desolate

/ˈdɛsələt/

(adj.)
ruins

/ˈruːɪnz/

(n.)
peek through

/ˈθruː/

(v.)
The periphrasis king!
You are in groups of three. In turn, one of you says one word or expression from the toolbox. The other two give a definition for it (not just a synonym!). The best definition wins one point.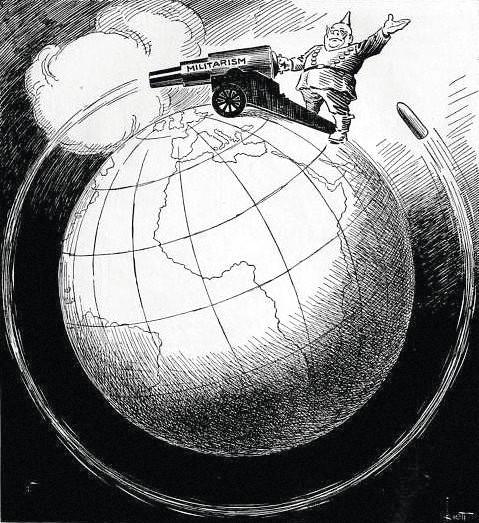 What goes around comes around
What goes around comes around
Although today the phrase usually has a negative connotation, close to "you reap what you sow", it would seem that its first occurrence was in The Pittsburgh Courier in 1952 and that it suggested something more positive.
Is science fiction a reflection of our societies?


What are the dangers of technology and why is dystopia a great way to warn us against them?
be blind to

/ˈblaɪnd/

(v.)
dismiss (v.)
evolve

/ɪˈvɒlv/

(v.)
forge ahead

/əˈhɛd/

(v.)
push back the limits (v.)
put at risk (v.)
start over (v.)
barren

/ˈbærən/

/ sterile (adj.)
bleak / dismal

/ˈdɪzməl/

/ gloomy (adj.)
brutal

/ˈbruːtl/

(adj.)
depressing

/dɪˈprɛsɪŋ/

(adj.)
doomed (adj.)
pessimistic

/ˌpɛsɪˈmɪstɪk/

(adj.)
twisted (adj.)
approach (v.)
be fully aware (v.)
disturb

/dɪsˈtɜːb/

/ disrupt (v.)
open people's eyes to (v.)
put up a fight (v.)
reflect (v.)
subvert

/səbˈvɜːt/

(v.)
threaten

/ˈθrɛtən/

(v.)
exuberant

/ɪgˈzjuːbərənt/

(adj.)
thought-provoking (adj.)
inconceivable

/ˌɪnkənˈsiːvəbəl/

(adj.)
innovative

/ˈɪnəvətɪv/

(adj.)
larger-than-life (adj.)
state-of-the-art (adj.)
advance (n.)
enhancement

/ɪnˈhɑːnsmənt/

(n.)
humankind

/ˌhjuːmənˈkaɪnd/

(n.)
transhumanism

/ˌtrænzˈhjuːmənɪzm/

(n.)
unstoppable march (n.)
cautionary

/ˈkɔːʃənərɪ/

tale (n.)
countdown

/ˈkaʊntˌdaʊn/

(n.)
food for thought

/ˈθɔːt/

(n.)
outcome (n.)
role-model (n.)
scope / perspective (n.)
warning (n.)