Écrire et réagir à l'écrit : j'écris pour communiquer.
NYC is home to 8.5 million people within 305 square miles (790 km²)! 37% of its inhabitants come from over 180 countries. 800 languages are spoken in the 5 boroughs: the Bronx, Brooklyn, Manhattan, Queens and Staten Island. How multicultural is your class?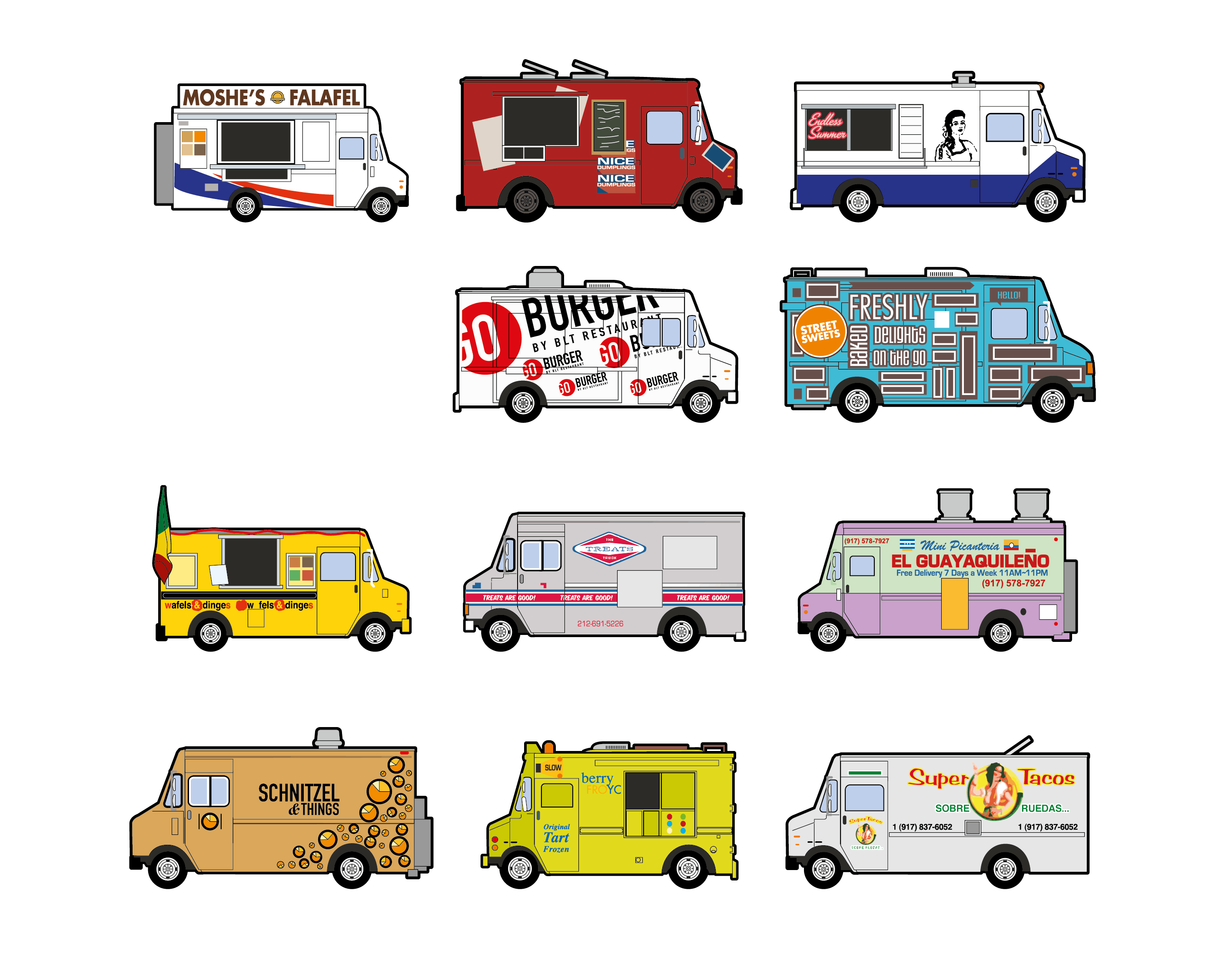 Exercice 1 : Hungry for NYC
Describe a truck and ask your friend to guess which one you picked!
Look at the map in your workbook. Where should the trucks go for business?
Watch this video about the history of food truck. Have you ever tried any of these types of food? Which one is your favourite? Ask questions to your partners and report to the class.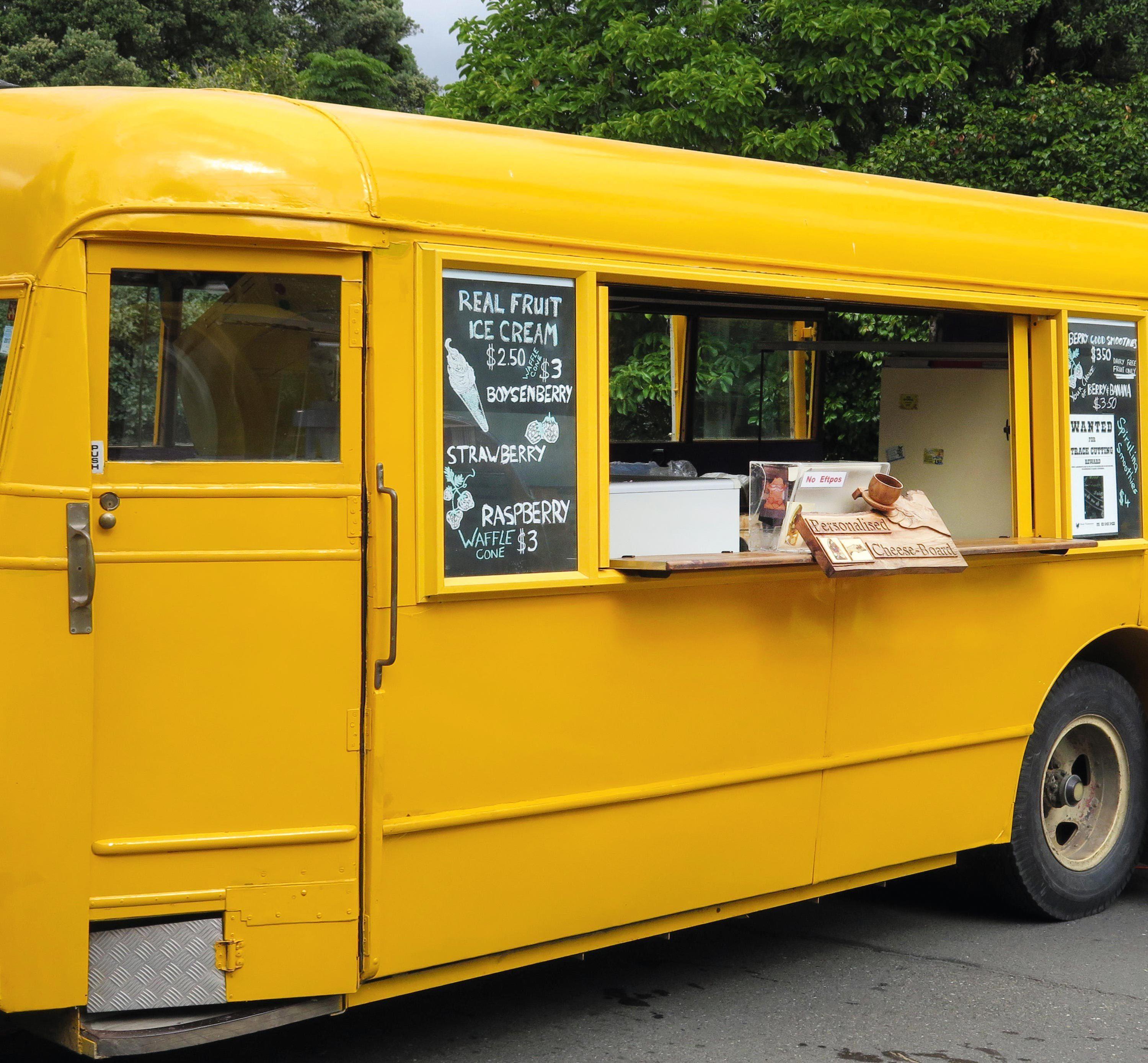 Exercice 2 : Meet a Big Apple chef
Listen
and identify the characters.
Fill in the application form for Big D's food truck permit.
List ingredients, then adjectives. What is his signature dish?
Listen to Big D's advice. What does he mean? Justify your answer.
Complete
his new blog article "How to make big bucks with food trucks". Try to come up with 5 suggestions.
151 reviews ★★★★☆

Annie C. "Loved it!"  ★★★★★ What a pleasant surprise! Big D's Grub Truck is such an amazing food truck! The service is great, the staff are friendly, the location is very convenient and the food is delicious – perfection in a grinder! Big D was so charming! It's not the cheapest truck in town but it's worth the price. If you've never been there, you must try it today!

BigBellyPete "Small portions…"  ★★★☆☆ This truck is flashy yellow, you can't miss it! The service is OK and the food is exquisite but the portions are so tiny!!! :( What a pity!

Mike12 "Terrible service!"  ★☆☆☆☆ How disappointing! If you have already been to this food truck, you know how awful the service is… The staff are so sloppy! You really don't wanna leave them a tip… The food and the location are wonderful – too bad the service doesn't match.
Exercice 3 : How delicious!
What's Lawrence's reaction to Big D's signature dish?
Identify the review he agrees with.
Write a review about your school cafeteria.
Watch
Ego's review
in the animated movie Ratatouille.
Give advice
Observe: You must go there today! You'll have to try it tomorrow!

Think: Is must used for obligation here? Why can't we replace have to with must in the second sentence?

Practise: Help your teacher decide where to eat tonight!


Informal contractions
You
gotta
try this! I'm
gonna
go there!
Do you
wanna
try this? I
dunno
.
Welcome to...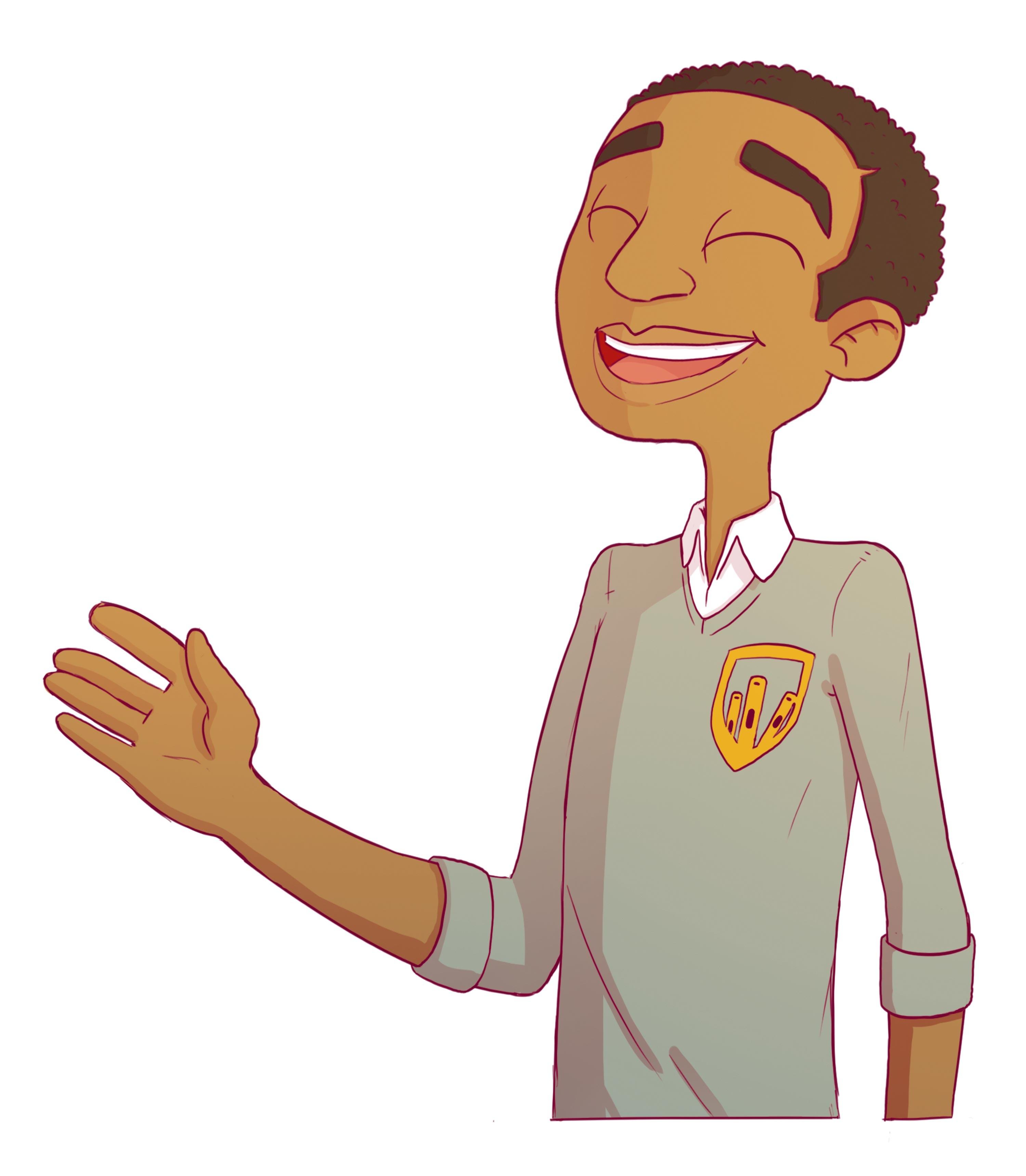 A2 I have chosen a location for my truck in NYC and the type of food I will serve.
A2+ I can suggest my favourite dishes with yummy adjectives!
Vers B1 : I can defend my project with a great review! What a good idea!