Observe and listen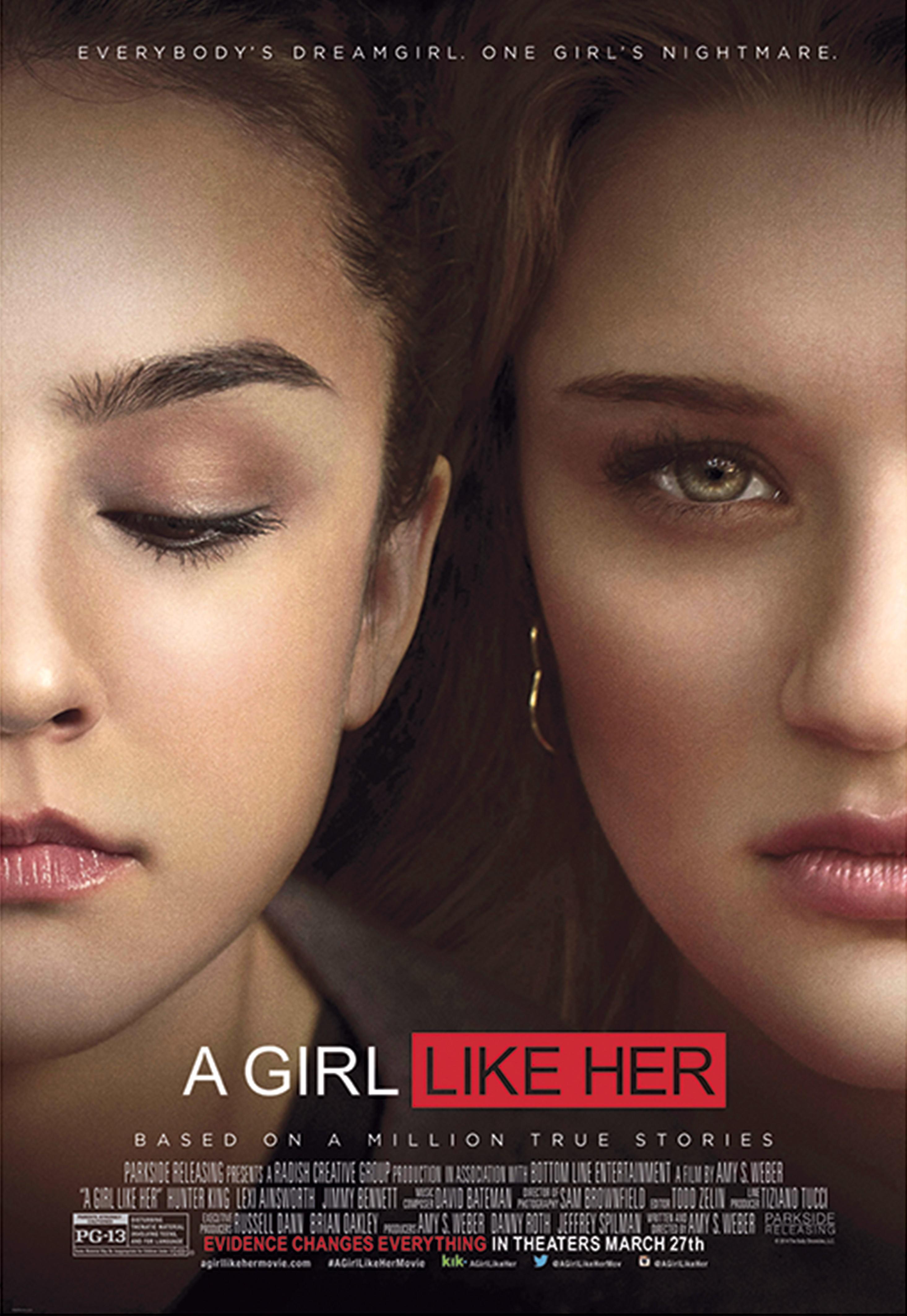 A girl like her, directed by Amy S. Weber, 2015.
Associate the words with the correct character of the picture.
| | |
| --- | --- |
| Character on the left | Character on the right |
| | |
| | |
| | |
Find synonyms and antonyms of "evil".    
Listen to the audioguide and fill in the blanks.
The audioguide to the movie poster
It's a for the American movie
A Girl Like Her
directed by Amy S. Weber. [...] The film tells the story of a  student, Jessica, who's being by her  friend, Avery, one of the most girls in her school. [...] Avery has , a public  one and a and more discreet one.
Choose the correct answer.
a)
The girl looking down is everybody's dreamgirl. (Right. / Wrong.) 
b)
The girl looking straight is the "girl like her". (Right. / Wrong.) 
c)
This story is based on a true story. (Right. / Wrong.)