Observe and listen
Complete the description of the image with the missing information.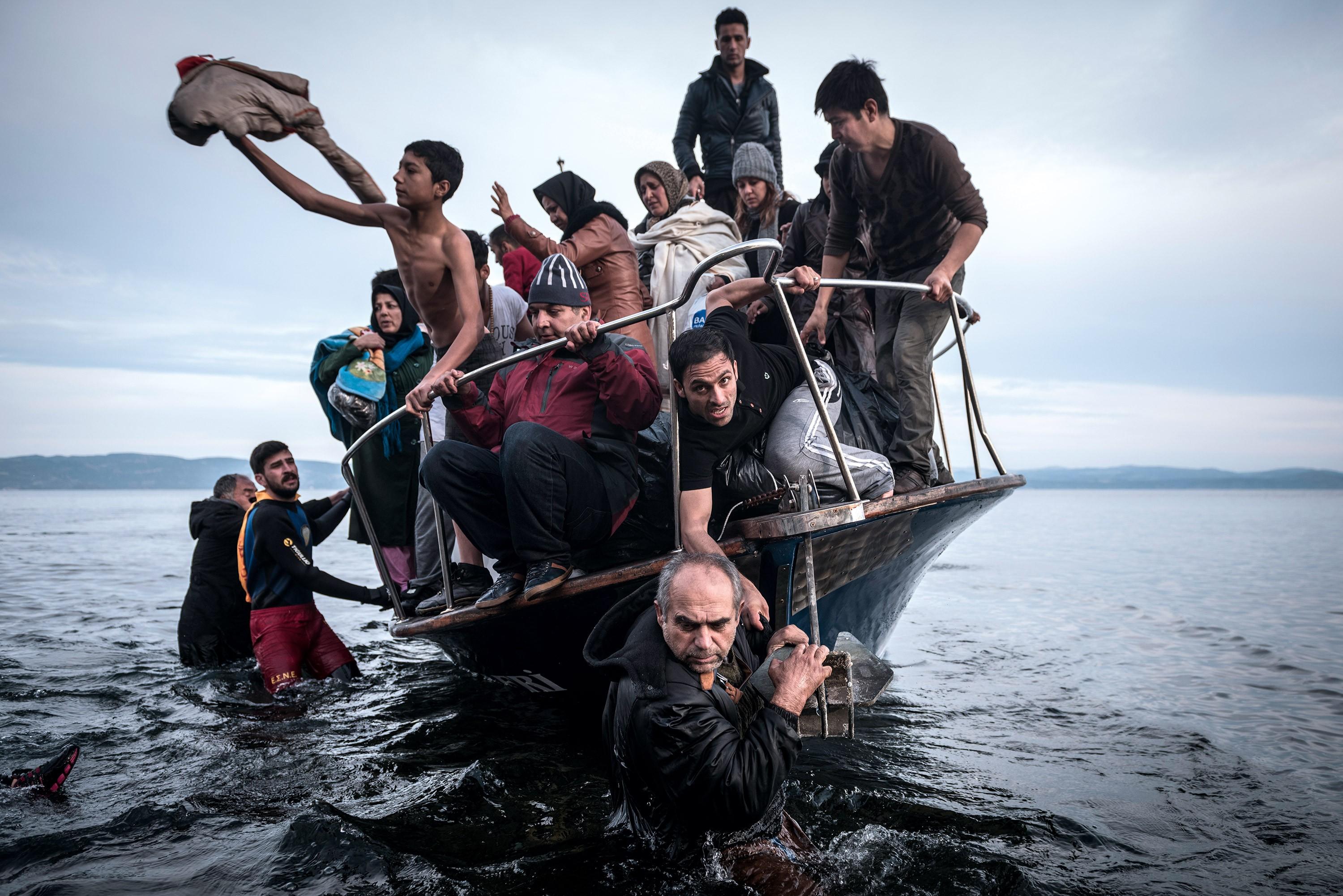 This is a . It was taken on by and was published in newspaper. It shows arriving by in .
Fill with the right options to describe the photograph.
a)
There is a man (pulling / pushing) the boat in the foreground.
b)
The man on the right is looking (at the camera / away from the camera).
c)
The man wearig a striped hat is (holding on to the rail / jumping above the rail).
This photograph received a Pulitzer Prize. Look online and find out what it means.
Listen to the audio guide and answer these questions.
a)
How many people have come to Europe since 2015? Are they still coming? 
b)
How many people have died in the process? Why are they taking risks to come?
c)
Answer the three questions you hear at the end of the audio guide.