Observe and listen
Look at the photograph of the Titanic Museum. What does this building look like?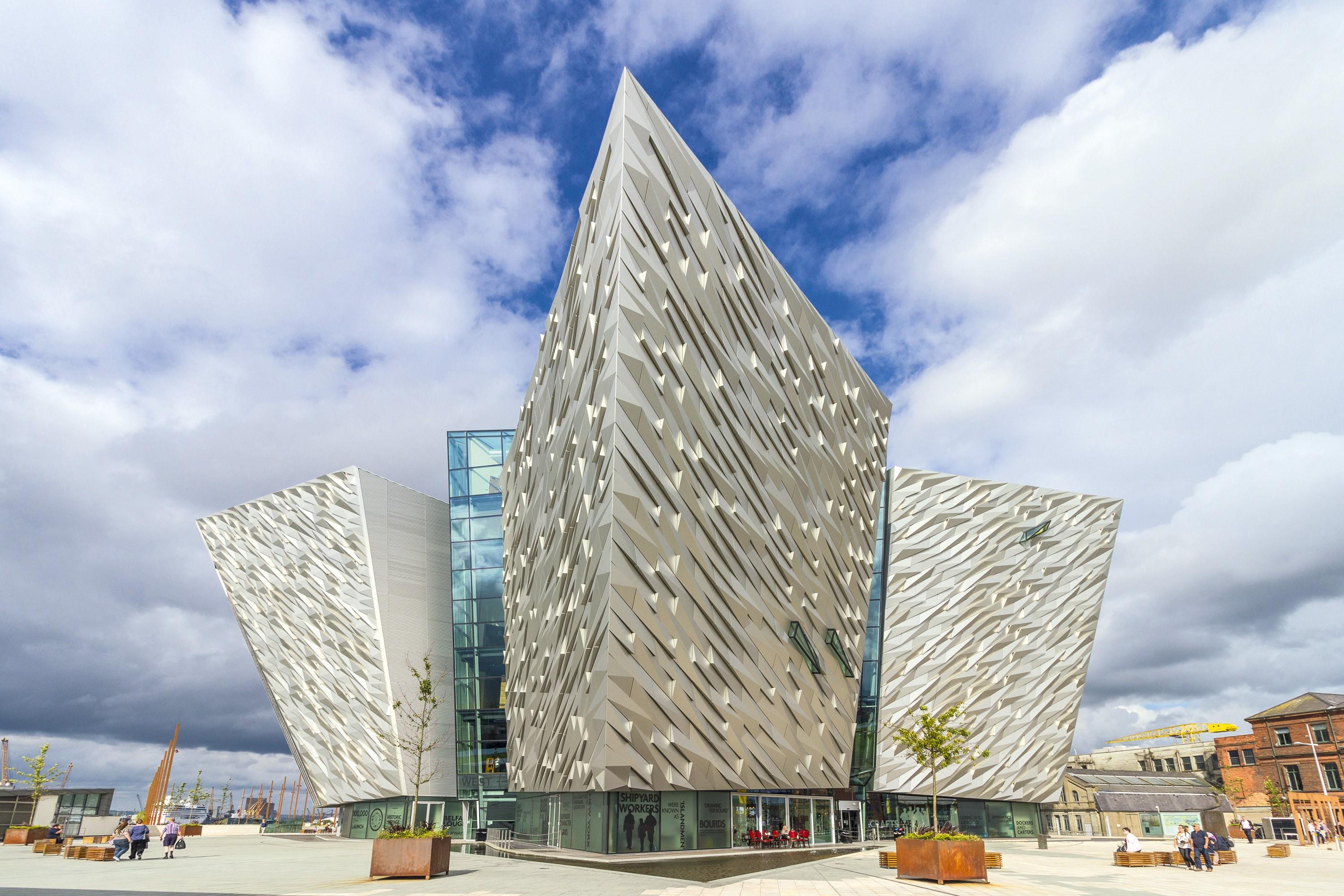 Titanic Museum
, designed by Eric Khune and Associates, Belfast, 2012.
Can you imagine why?
Listen to the audio guide and select the words you can hear.
Fill in the blanks to sum up.
This is (name of the building), opened in (year) in (city). It looks like a or an . Inside you can find nine interactive which tell people about the sights, sounds, smells and of the .
Fill with the right answer.
a)
What happened to the Titanic? (She collided with an iceberg / She disappeared in a storm).
b)
What was her intended destination? (England / France / The USA).
c)
The movie Titanic is (very famous / unknown).
d)
This movie was (a huge success / a big failure).