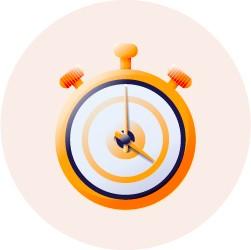 Retrouvez un
quiz d'anticipation
et
un quiz de révisions
pour cette unité, à faire en classe en direct !
Is the sharing economy the future?, Warwick Business School, 2019
a.
Spend one minute brainstorming words related to the sharing economy. Add your words to the
vocabulary lists
.
b.
Find a title for each category. Explain your choice.
a.
Look at the infographic.
Rephrase in your own words what the sharing economy is. How is it different to other systems?
b.
Name other companies, websites or charities which are part of the online sharing economy.
Watch the video.
Is it for or against the sharing economy?
Discuss these brainstorming questions with your classmates:
What would you be prepared to give, lend, rent or sell to someone you don't know? Do you feel comfortable with renting, borrowing or buying things from people you don't know?
Read the idiom of the week.
Rephrase it in your own words and give examples.
consumer (n.)
economic system (n.)
platform (n.)
provider (n.)
Vocabulary challenge
Make sentences using at least four words from the
vocabulary lists
.
Ex:
Couchsurfing means hosting travellers in your home. It's flexible and promotes independence.
Think outside the box



This phrase appeared at the end of the 1960s in management classes, alongside the "Nine Dots" puzzle. To solve it, you will literally need to think 'outside of the box'. This expression has been used since then to describe creative thinking, to find unconventional solutions.
barter (v.)
collaborate (v.)
borrow (v.)
host (v.)
lend (v.)
offer (v.)
rent (v.)
ride (v.)
swap (v.)
auto‑sharing (n.)
carsharing (n.)
cohousing
coworking (n.)
couchsurfing (n.)
hosting (n.)
tool sharing (n.)
ubering (n.)
woofing (n.)
open-source (adj.)
peer-to-peer (adj.)
collaborative economy (exp.)
crowdfunding (n.)
crowdsourcing (n.)
crowdversting (n.)
group-buying (n.)
open innovation (n.)
open knowledge (n.)
drivers (n.)
educators (n.)
hosts (n.)
fablab (n.)
makers (n.)
peer (n.)
riders (n.)
shared garden (exp.)
travellers (n.)
co‑creation = co‑design (n.)
accommodation (n.)
DIY = do it yourself (n.)
sell ≠ give (v.)
use ≠ own (v.)
experience (n.)
flexibility (n.)
independence (n.)
instability (n.)
trust (n.)

profitability (n.)
regulations (n.)
safety (n.)
sustainability (n.)
unpredictability (n.)