Parler en continu : je prends la parole pour raconter ou décrire.
George is the patron saint of about 20 other places such as Greece, Portugal, Malta, Egypt or Russia. Do you know any other patron saint? Who is the patron saint of your country?
Exercice 1 : St George's tale
What's St George's day? Use words from
category 1
.
Imagine the full legend of Saint George. Use words from
category 2
.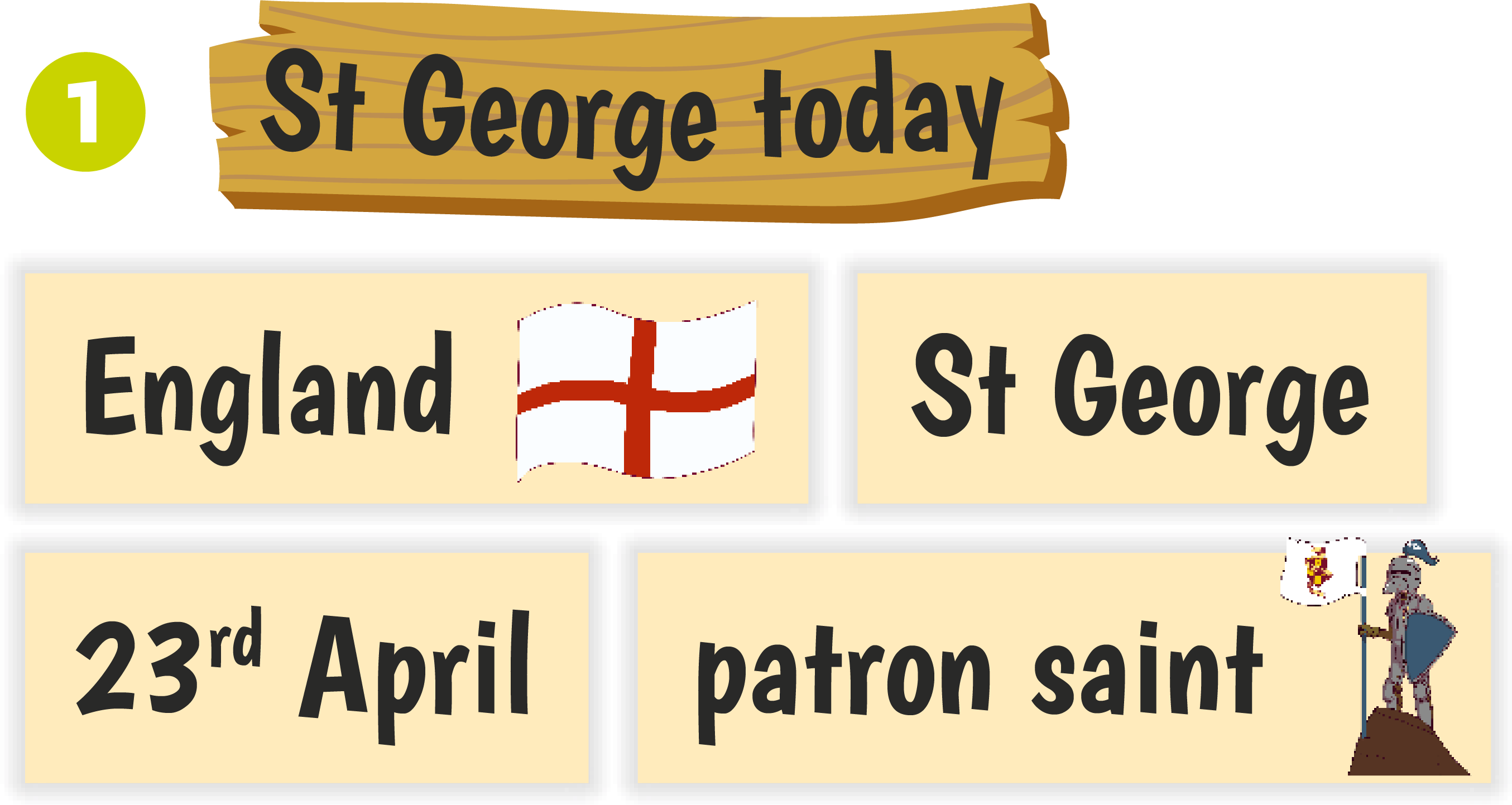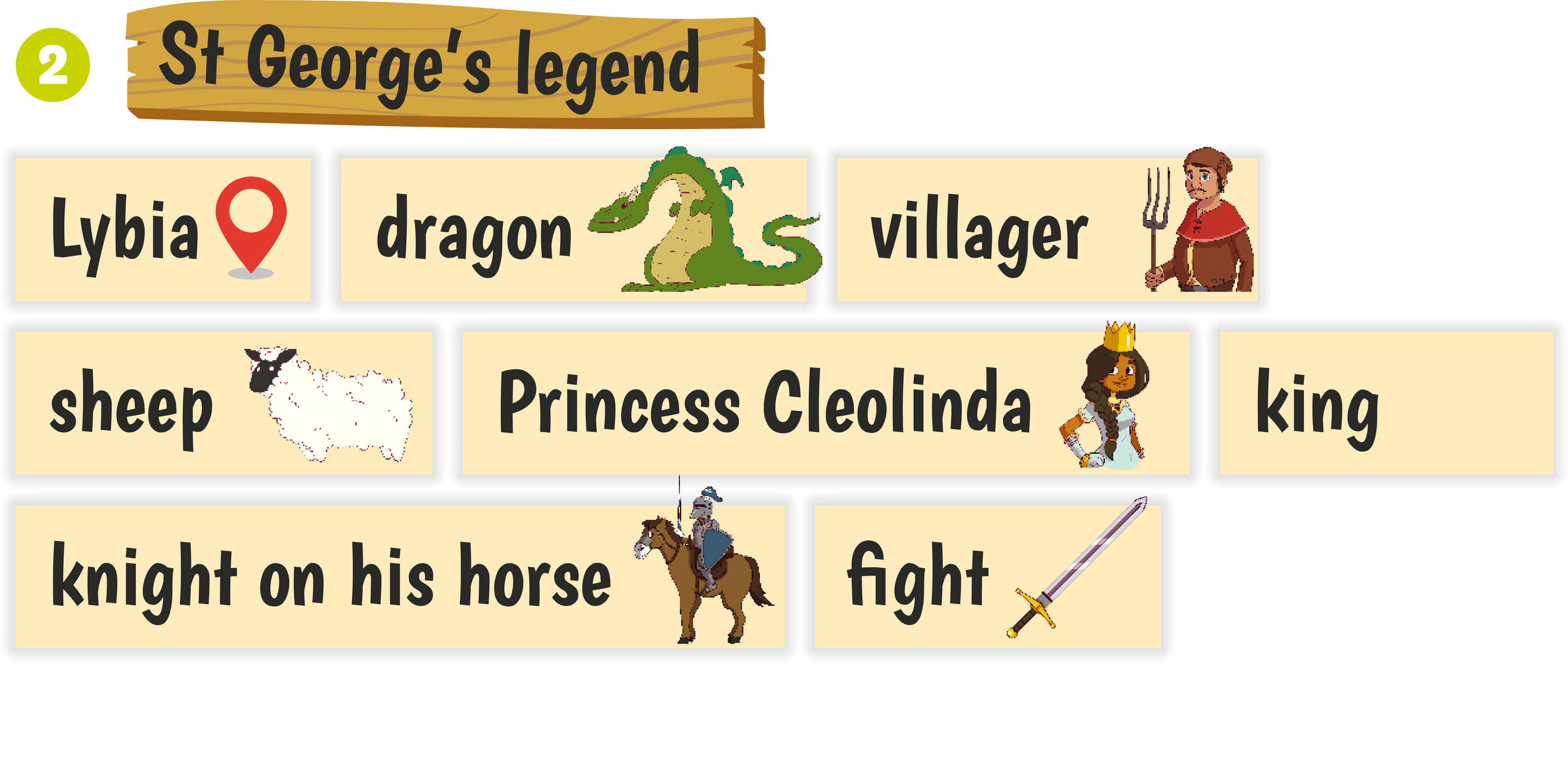 Exercice 2 : A shining armour
Observe and describe the painting.
Associate the actions to the correct character.
Locate the different characters and elements on the painting.
Watch part one again and pick out animal parts.
Create a dragon or a monster with different animal features. Describe it to your schoolmate who will then draw it. Use the present BE + V‑ing.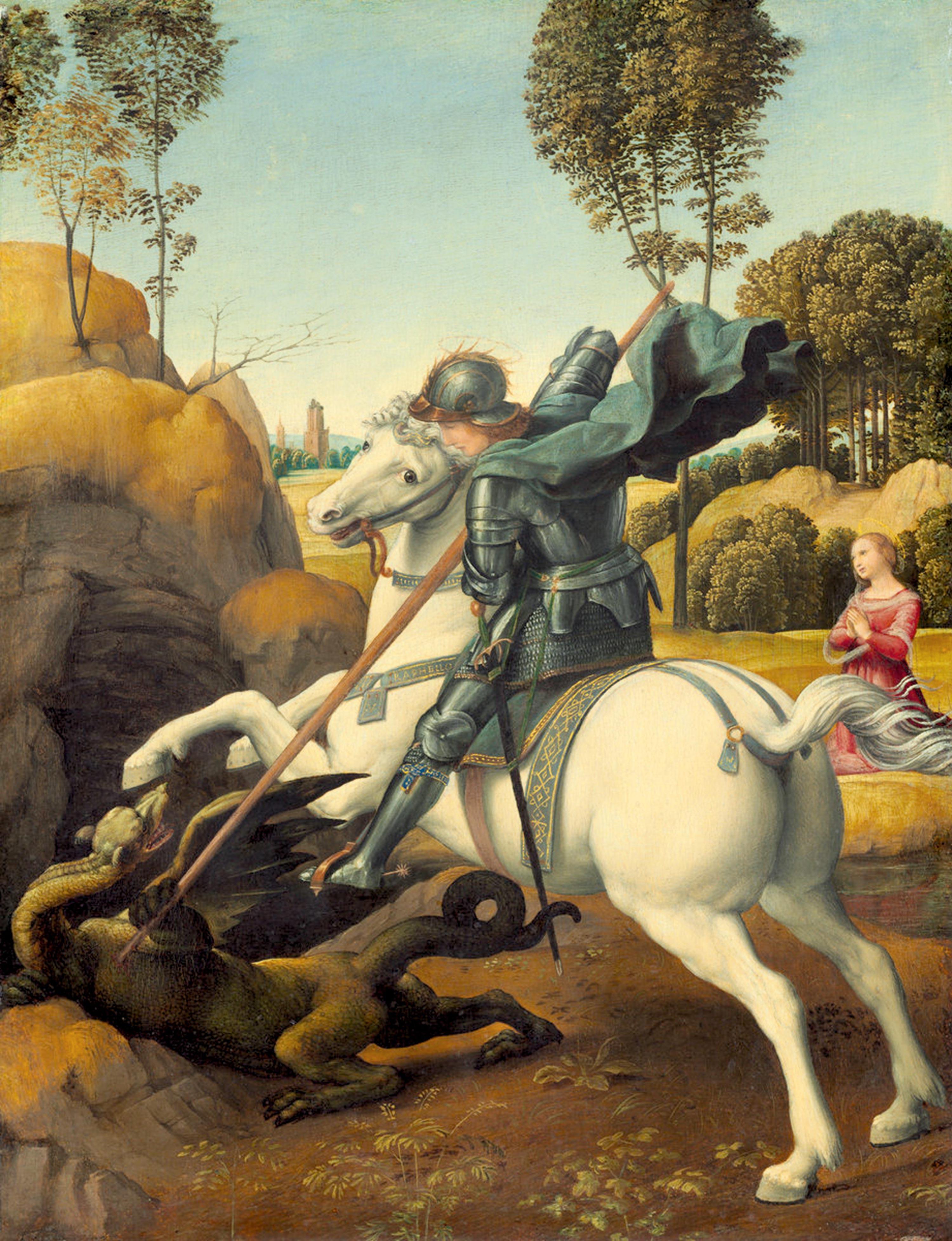 National Gallery of Art/www.nga.gov/content/ngaweb/Collection/art-object-page.28.html
Exercice 3 : Saint George in action!
Listen
and take notes. You can create a
mind map
.
Now concentrate on actions. What is happening?
Which painting is Mrs Pembroke describing? Justify.
Research paintings of Saint George.
Describe a painting to your partner. Can he / she guess which one it is?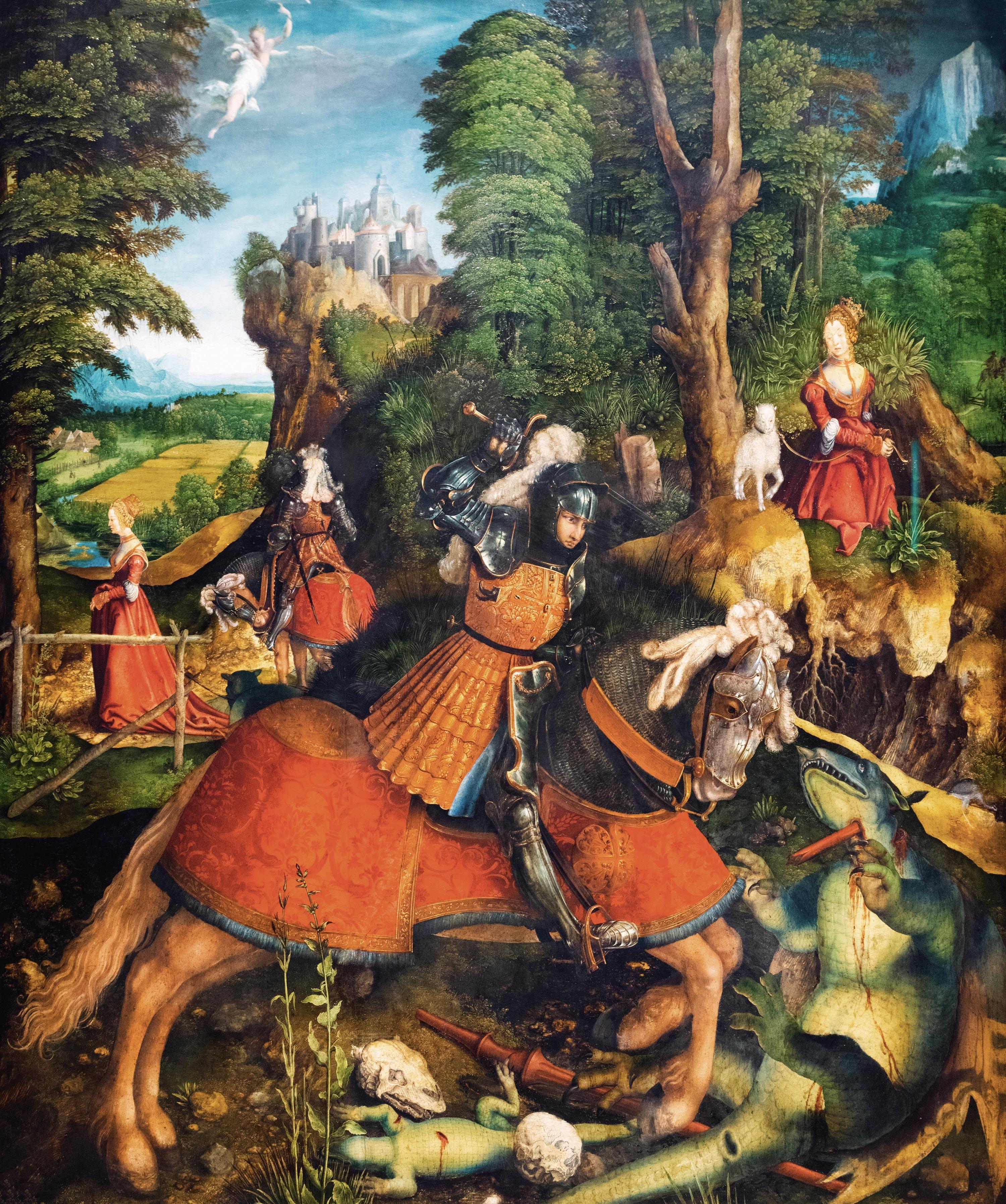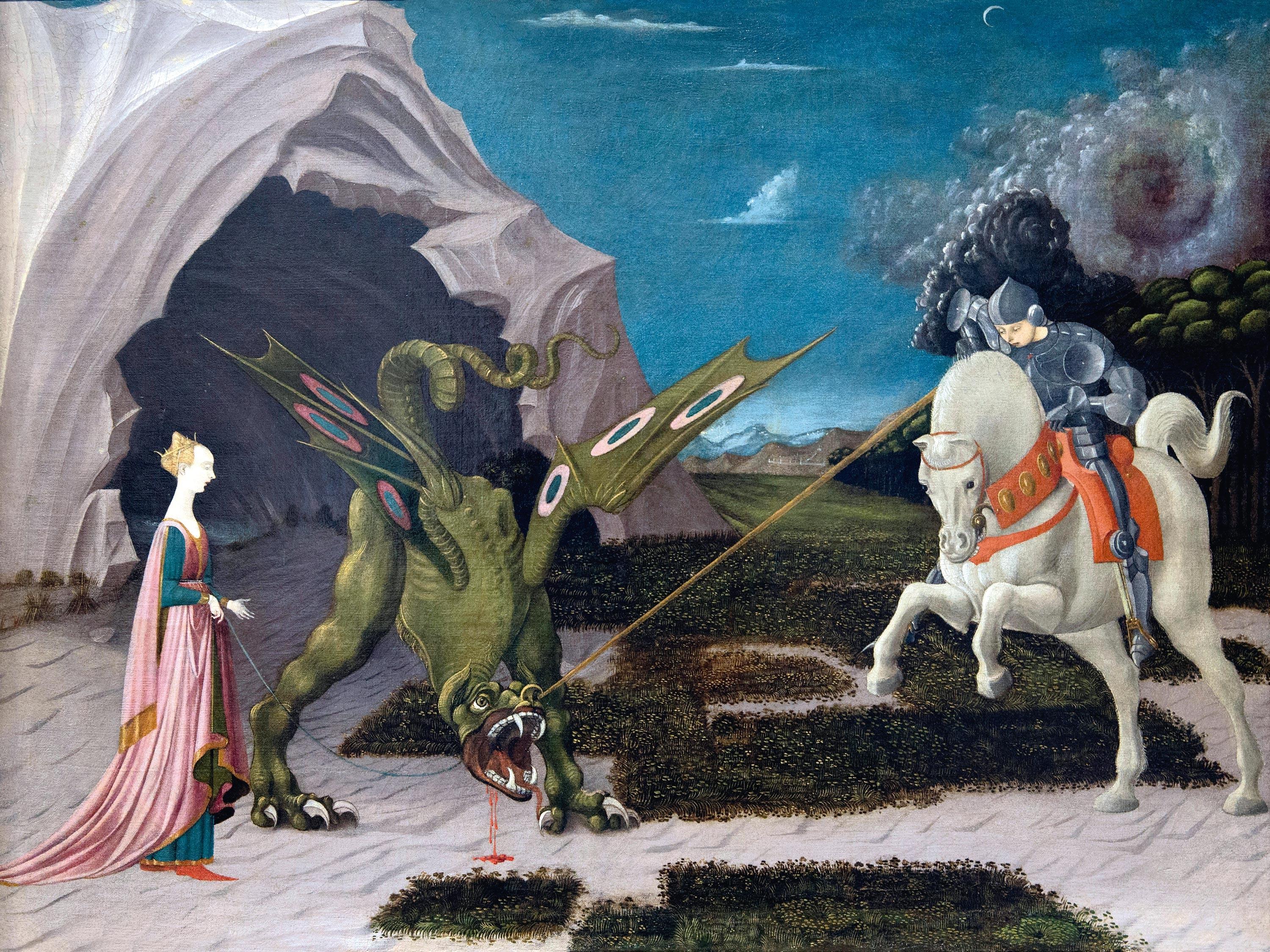 Present BE + V-ing
Observe: The princess is kneeling. The dragon is grabbing the spear.

Think: Which aspect is used here?

Practise: Mime actions. Your classmates must guess what you are doing.
Pronounce ‑ing
Rear
ing
, rid
ing
, grabb
ing
, wear
ing
Slam:
I'm hav
ing
so much fun! I'm rid
ing
my horse!
There is a horse.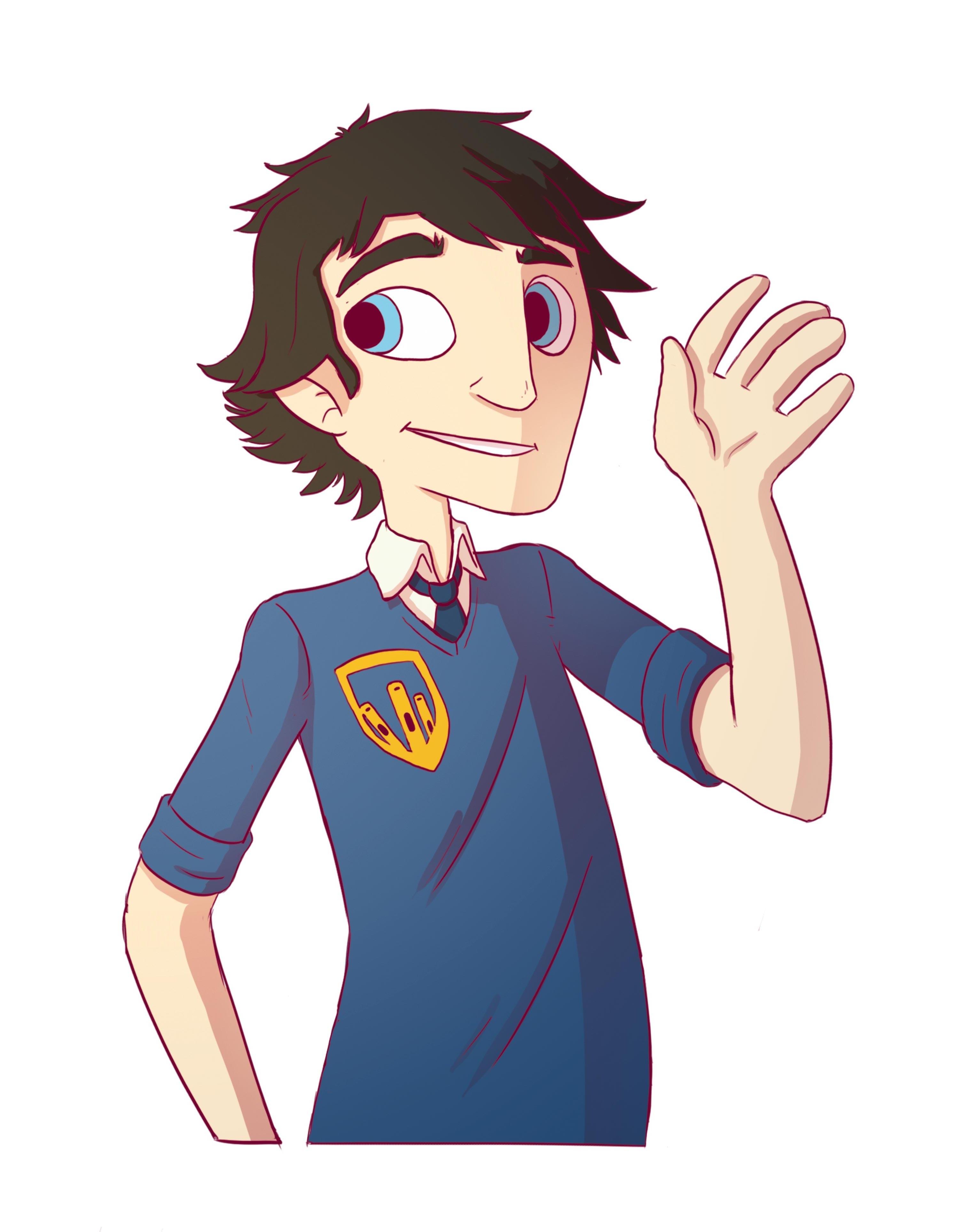 A1 I can describe the characters using very simple sentences.
A1+ I can give details about personalities and emotions.
A2 I can describe what is happening.