A mysterious art form
Answer these questions about the two artworks.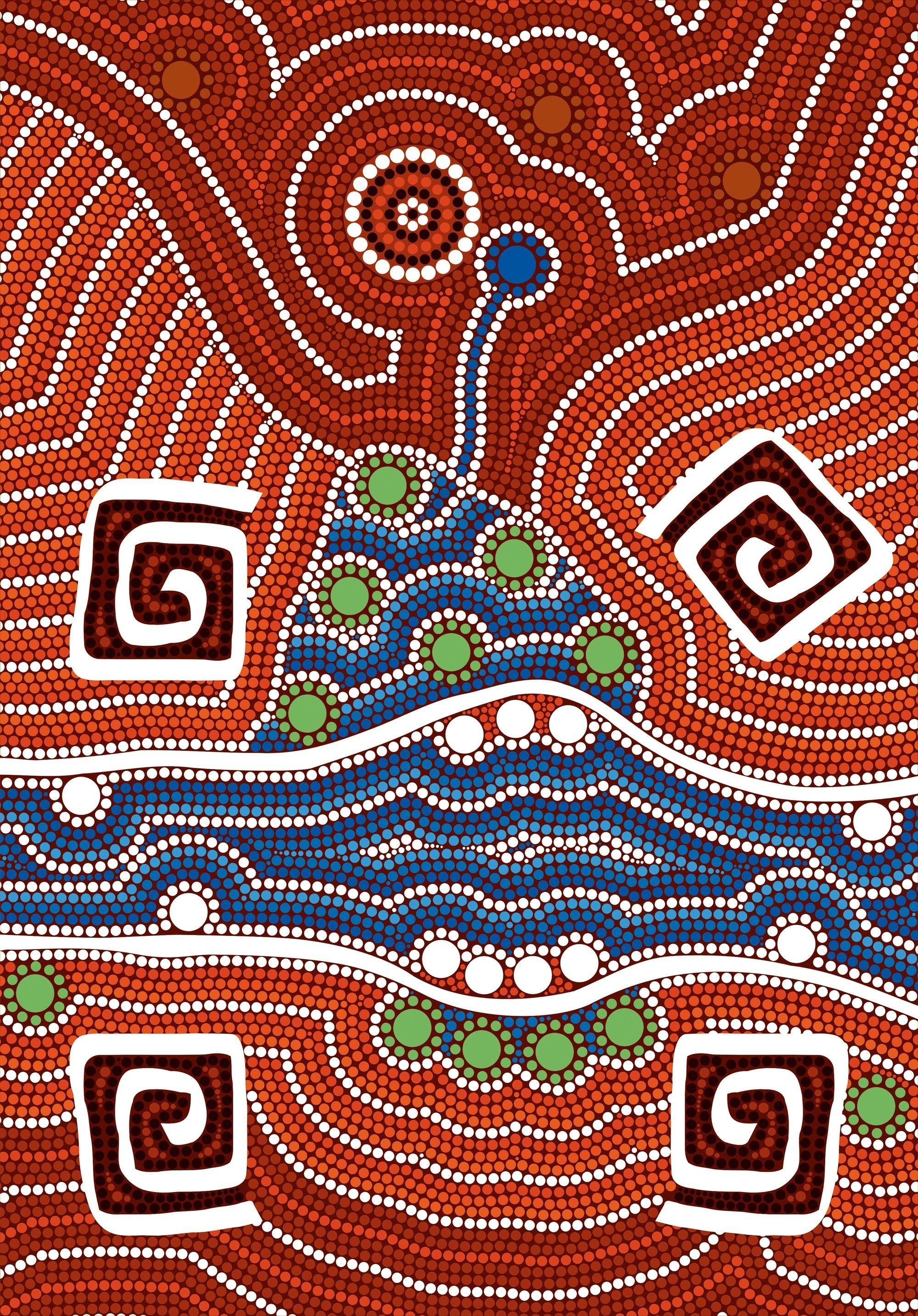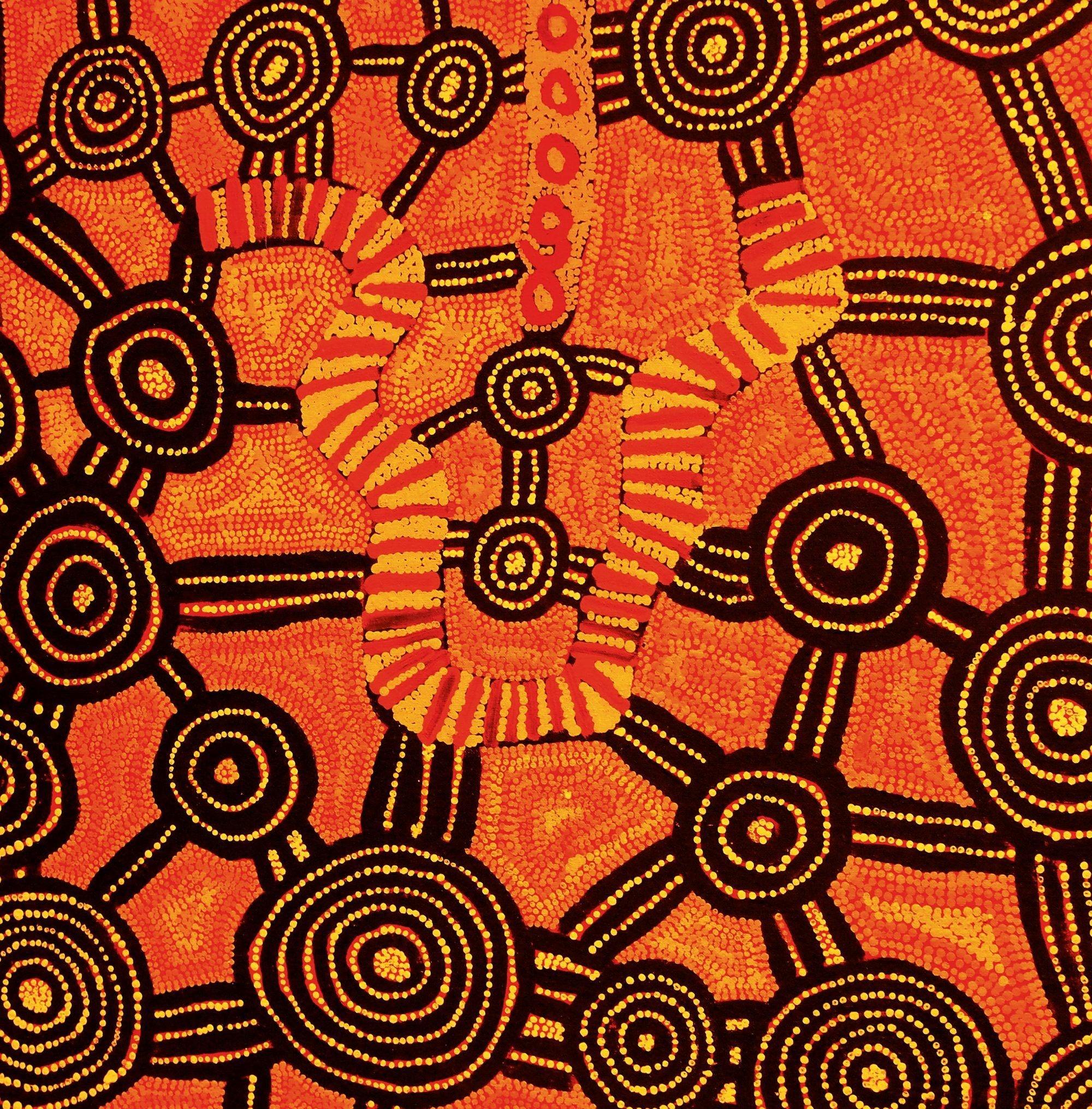 a)
What are these artworks? (Drawings. / Paintings. / Computer art.) 
b)
What tool was used? (Large brushstrokes. / A sponge. / Dot-making tools.) 
c)
What is the central theme of these creations? (People. / The natural world. / Cities.)
d)
They look (realistic. / abstract.)
e)
In these artworks, there is no (perspective. / movement. / story.)
Choose the three words that best explain what the shapes and colours from the paintings could represent.
Describe the paintings using comparatives.
a)
The colours are more vivid in the first picture .
b)
The shapes are .
c)
The lines .
These six titles have been mixed up. Find the right pairs and discover three titles for each of the two paintings.
| | |
| --- | --- |
| Summer | |
| Green river | |
| Red earth and | |
| Eat | |
| There spirits | |
| Giant snake | |